Cookies, cake, sprinkles! It's like a party on a plate here! Make this cookie cake for a birthday cake or even for an afterschool snack. It is versatile enough for any occasion and can be easily fancied up with frosting and sprinkles! You could even pipe on a birthday message! Be creative!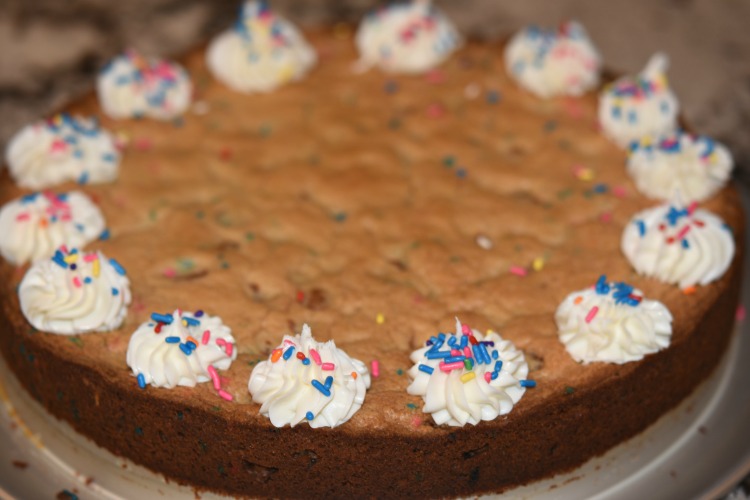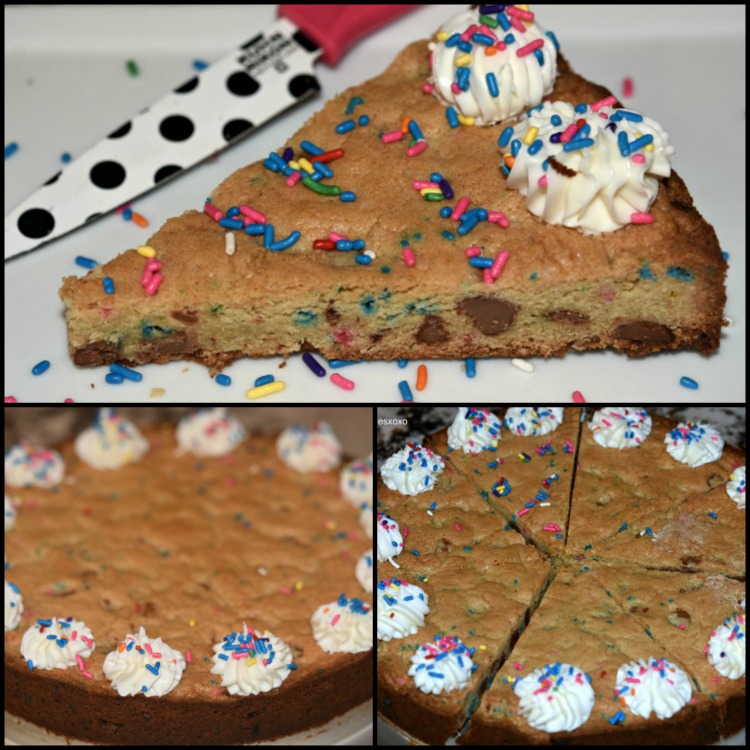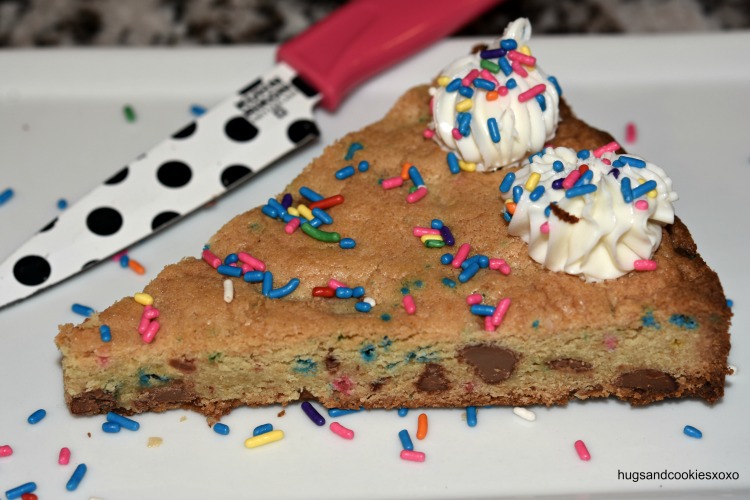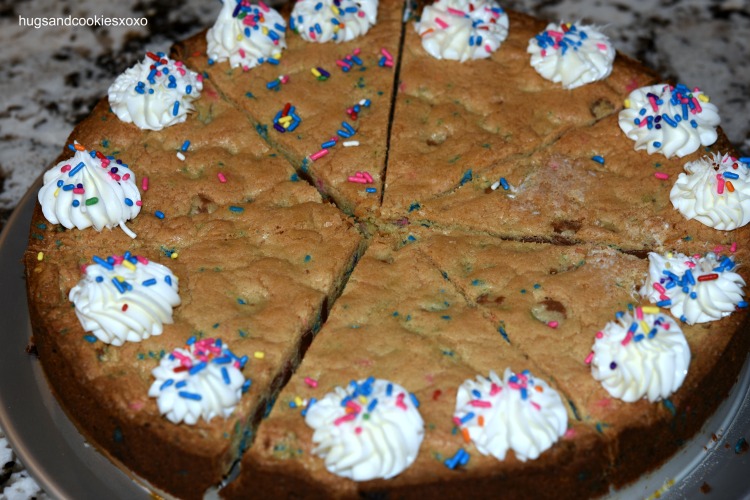 Cookie Cake
Ingredients
¾ cup butter, soft
¾ cup light brown sugar, packed
⅔ cup sugar
1 egg + 1 egg yolk
1 teaspoon vanilla extract
2 cups flour
1 ½ teaspoon cornstarch
½ teaspoon baking powder
¾ teaspoon salt
1 cup semisweet chocolate chips
2 Tablespoons sprinkles
Frosting for garnish
Instructions
Preheat oven to 350F
Line 10 inch cake pan with parchment and grease.
Beat butter and sugars.
Add eggs and yolk
Add vanilla extract.
On low, add flour, cornstarch, baking powder, and salt.
Fold in chocolate chips and sprinkles.
Spread batter into pan.
Bake 24-26 mins.
When cool, pipe on frosting and add more sprinkles!
Adapted from Sugar Spun Run