This is a fun cookie! Fun because you bake it as one large cookie and slice it into sticks. Sticks that can then be dunked in milk! I know, fun right? My kids went bonkers for these cookies! Not sure if it was the flavor or the shape but I think the shape definitely played part in their love for this cookies. Pour a tall glass of milk and whip these cookie sticks up for the cookie monsters in your life!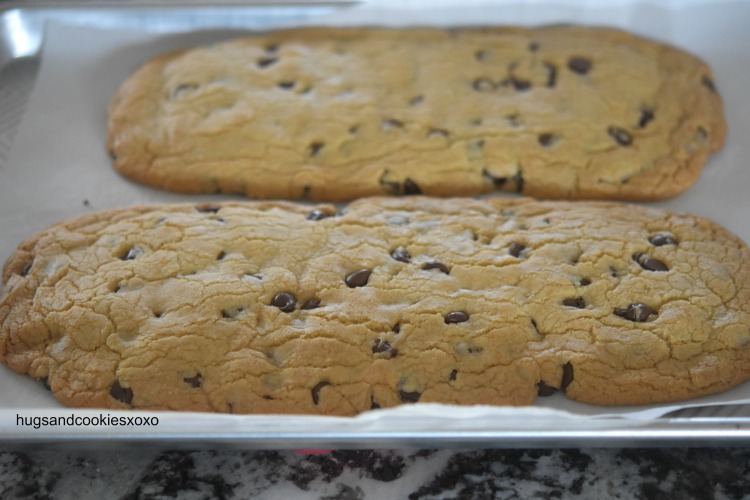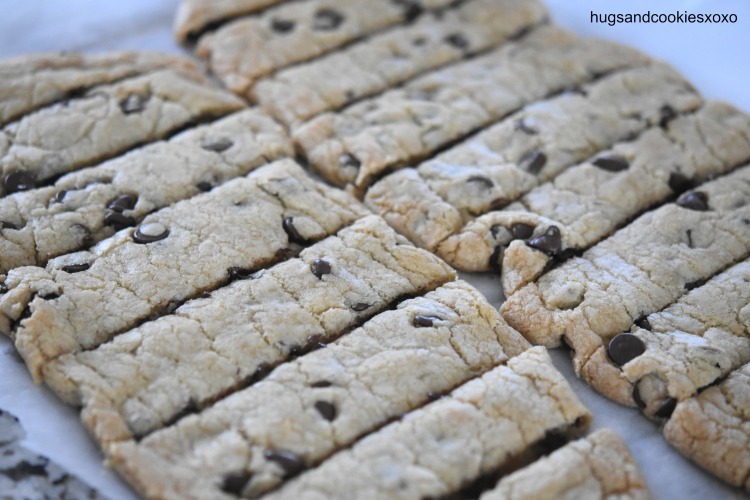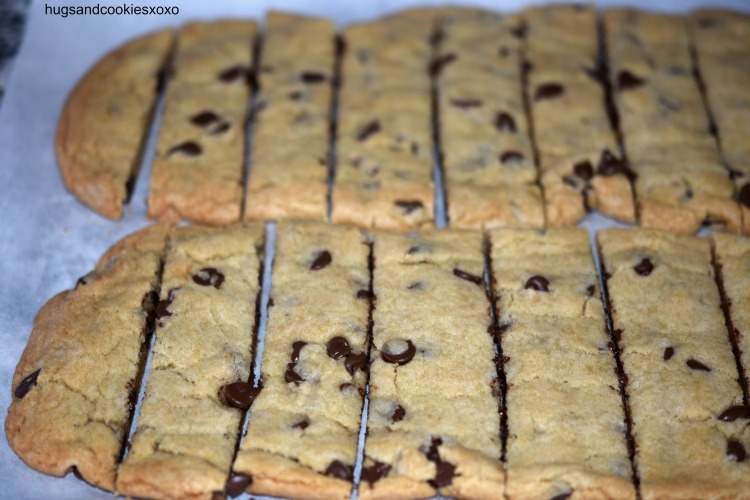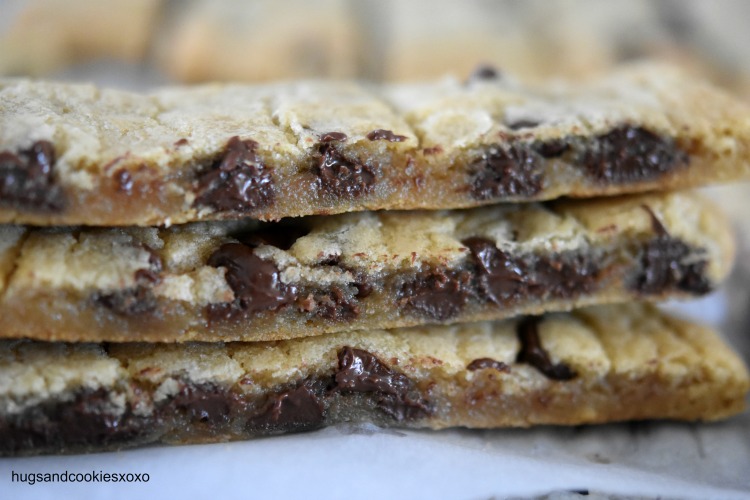 Cookie Sticks
Ingredients
½ cup butter, melted
½ cup white sugar
½ cup light brown sugar
2 tsp. vanilla
1 egg
½ tsp. baking soda
½ tsp. kosher salt
1¾ c. all purpose flour
1 cup mini chocolate chips
Instructions
Preheat oven to 375°F.
Line a large baking sheet with parchment.
Mix both sugars and butter. Cool a few mins.
Add vanilla, egg, baking soda, and salt.
Stir in flour.
Add the choc chips.
Divide the batter in n half and shape into two, 3×15- inch rectangles with room between each.
Bake 10-13 mins.
Cool a few mins on sheet and slice with pizza cutter into sticks.
You May need:
Adapted from Cookies and Cups