THESE COOKIES WILL BE MUSIC TO YOUR TASTE BUDS!
Cranberry double chippers
CRANBERRY DOUBLE CHIPPERS!
Ingredients
¾ c. salted butter, softened
¾ c. brown sugar  (I used dark brown)
¼ c. granulated sugar
1 egg
2 tsp. vanilla extract
2 c. all purpose flour
2 tsp. cornstarch
1 tsp. baking soda
½ tsp. salt
½ c. bittersweet chocolate chips-Ghirardelli
½c. dried cranberries
½c. white chocolate chips
(Use some extra chips/cranberries to press in immediately after coming out of the oven.)
Instructions
Preheat oven to 350 degrees F. Line baking sheet with parchment.
Beat butter and sugars till creamy. Add egg and vanilla.
Add flour, cornstarch, baking soda and salt. Fold in chocolate chunks & cranberries.
Using a cookie scoop drop dough onto sheet. Mine baked about 14 minutes but check the time depending on the size. They should be lightly brown. The tops do not really brown so don't over bake.
Remove and push in a few extra chips/cranberries. I got about 20 cookies from this recipe.
RECIPE ADAPTED FROM APPLE A DAY 
and Sally's baking addiction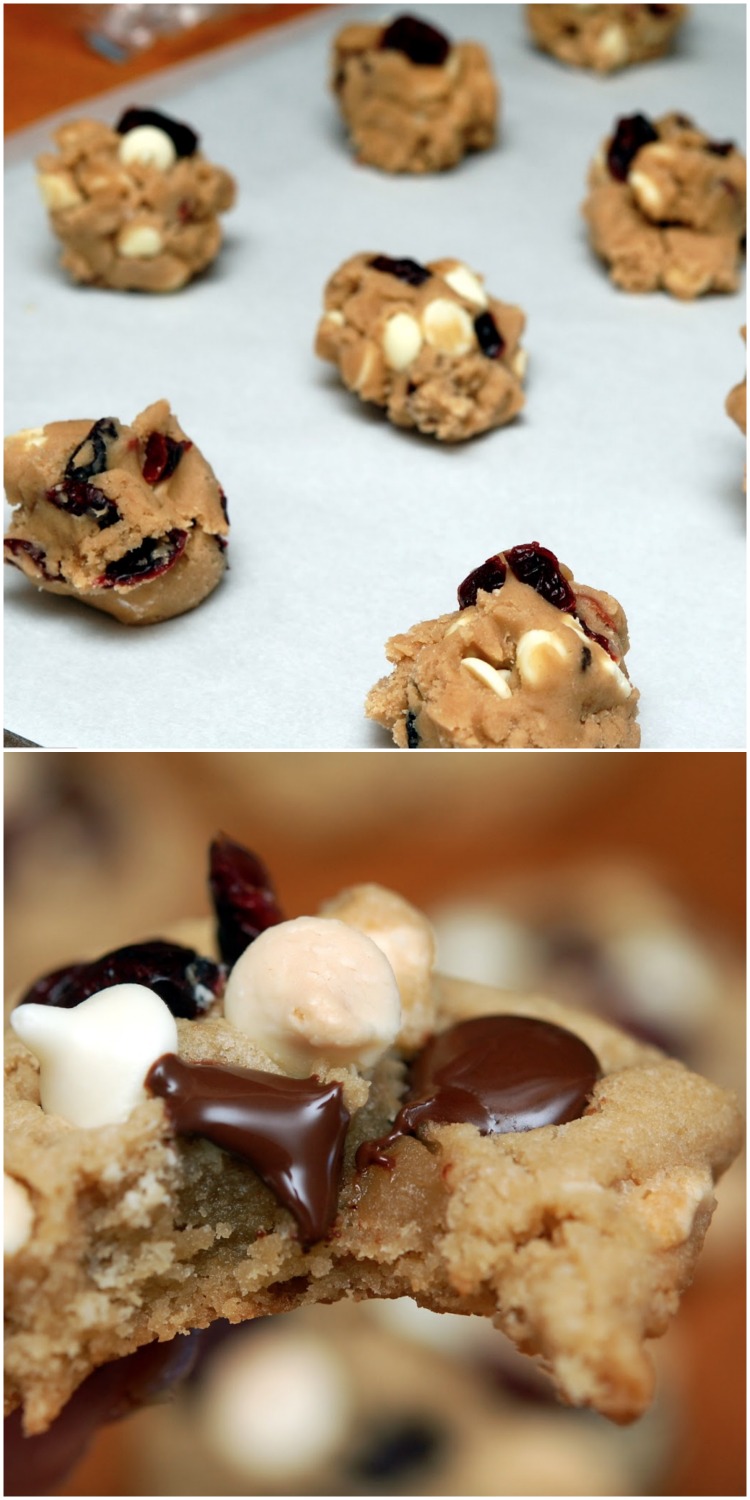 You May Love These, Too! XOXO