Cream of Chicken Fusilli Soup
Baby it's cold outside! But it sure is cozy inside with this delightful soup! Creamy and packed with fusilli, it will keep you warm on a chilly winter's night! This Cream of Chicken Fusilli Soup will be the hit of your family dinner! I promise! Great for leftovers the next day, too!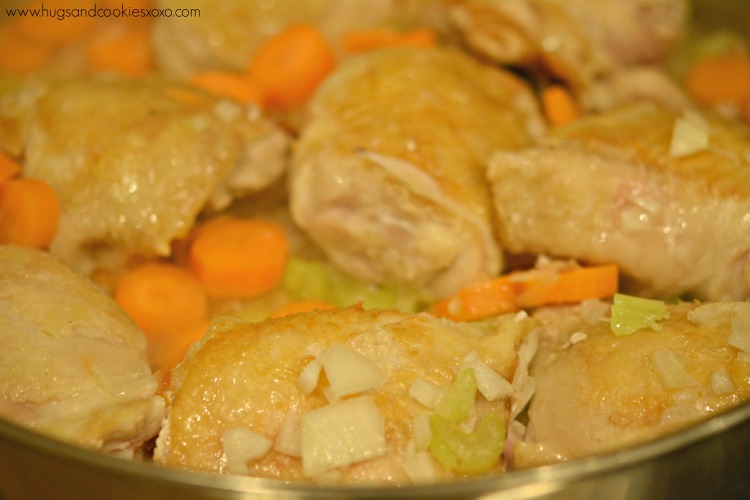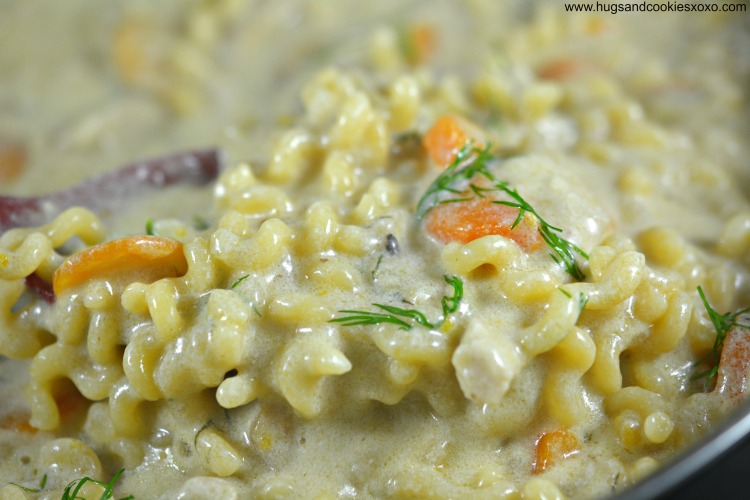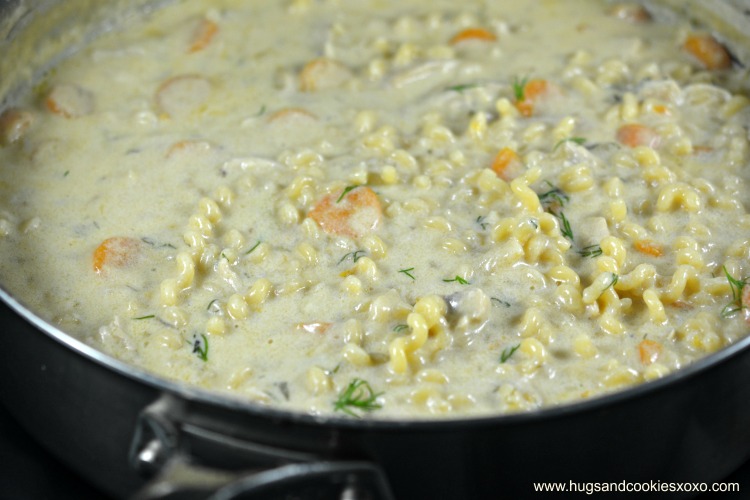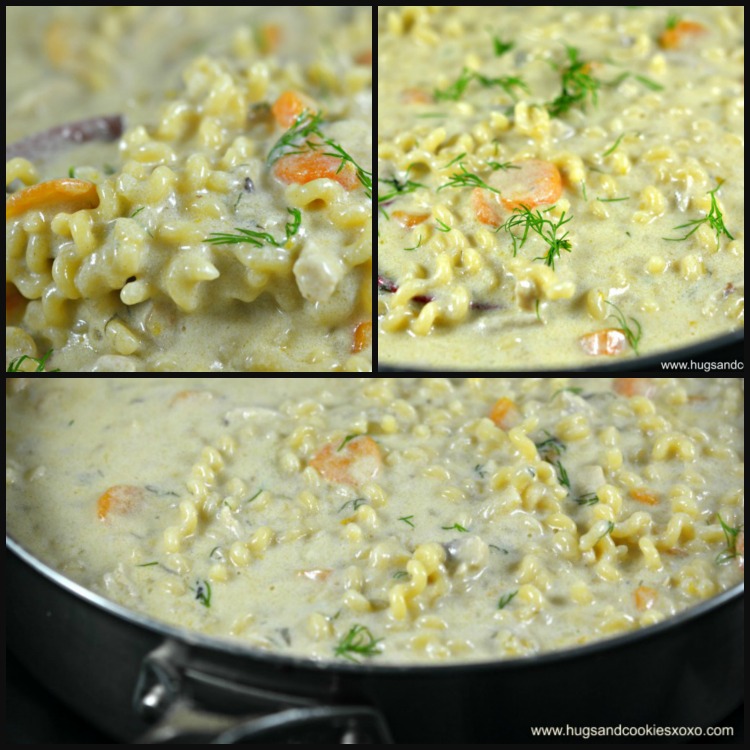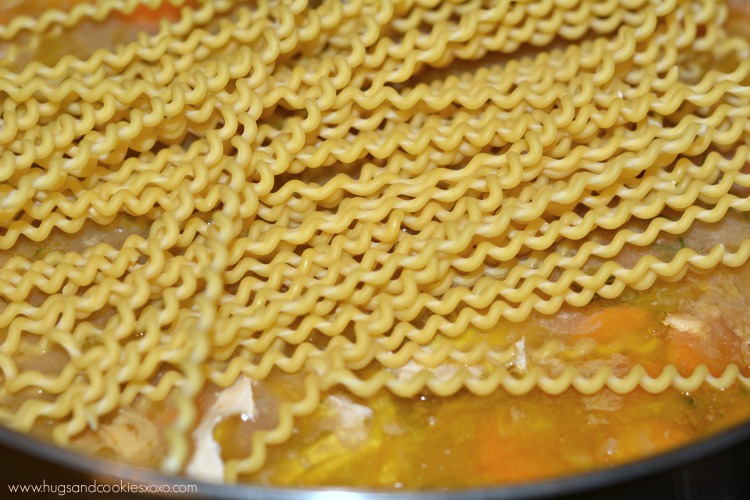 Cream of Chicken Fusilli Soup
Ingredients
1 tablespoon olive oil
6 skinless, bone-in chicken thighs
1 yellow onion, chopped
2 garlic cloves, minced
2 large carrots, sliced
1 celery stalk, diced
⅓ cup plain | all-purpose flour
2 tablespoons fresh chopped parsley
handful fresh dill
1 good pinch of salt (adjust to you taste)
4 cups chicken broth
5 cups whole milk
10 ounces fusilli
Instructions
Heat oil in a large pot over medium heat.
Sear chicken thighs on both sides until golden.
Add onion, garlic, carrots, celery, dill.
Sauté 5 mins.
Add flour, parsley and salt, cooking 3 more mins.
Add broth.
Raise to a boil.
Reduce heat, cover partially and simmer 25 mins until chicken is cooked.
Remove chicken and shred, Put shredded chicken in soup.
Add milk and pasta.
Boil and cook 8 mins.
Taste for salt.
Serve!