Creamy Parmesan Orzo
This side dish is absolutely delicious! Sometimes I crisp up some sage to serve on top but even without the sage it is a show stopper! Reminds me of a special risotto but even to make!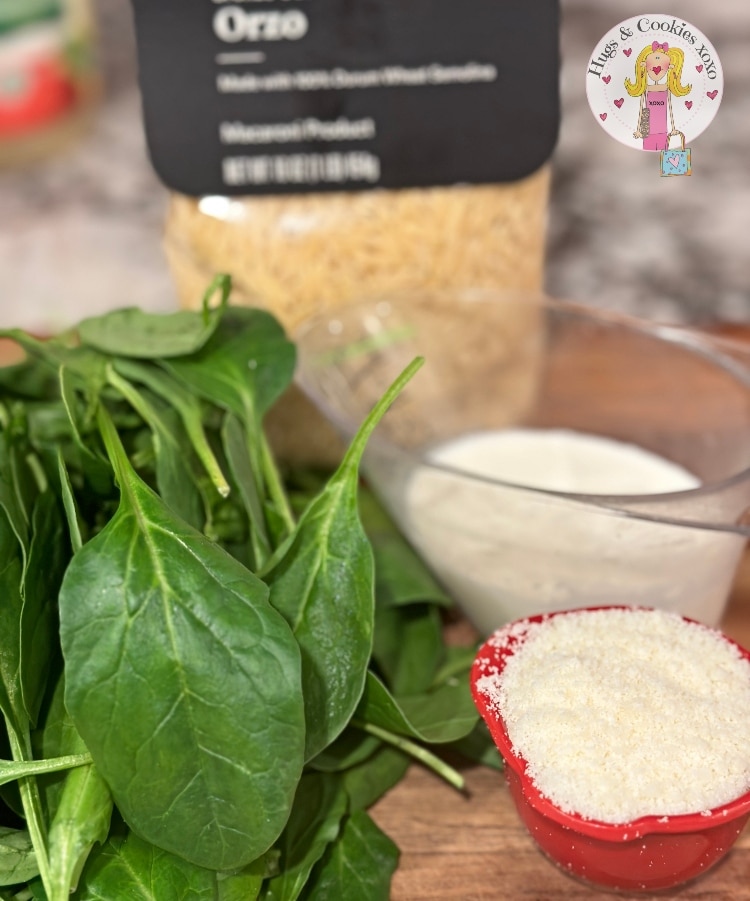 Creamy Parmesan Orzo
Ingredients
2 T. butter
8 sage leaves
1 shallot, thinly sliced
1 cup orzo
1 cup dry white wine
2 cups chicken stock
⅓ cup heavy cream
2 cups fresh baby spinach
¼ cup grated parmesan cheese, plus more for serving
freshly cracked black pepper
Instructions
Melt butter in a large skillet.
Add sage leaves and fry until crispy.
Remove to a paper towel.
Add the shallots to the skillet with a pinch of salt.
Cook 2 minutes.
Stir in the orzo.
Pour in the white wine and simmer 2 mins.
Add chicken stock and simmer 8 mins.
Add cream, spinach, and cheese.
Stir to wilt spinach and taste for salt/pepper.
If too thick, add a bit more stock.
Serve topped with sage leaves.
Adapted from
The Original Dish
You May Love These, Too! XOXO