Spook up your Halloween festivities with these Franken Lollis! The coolest pops in town for Halloween!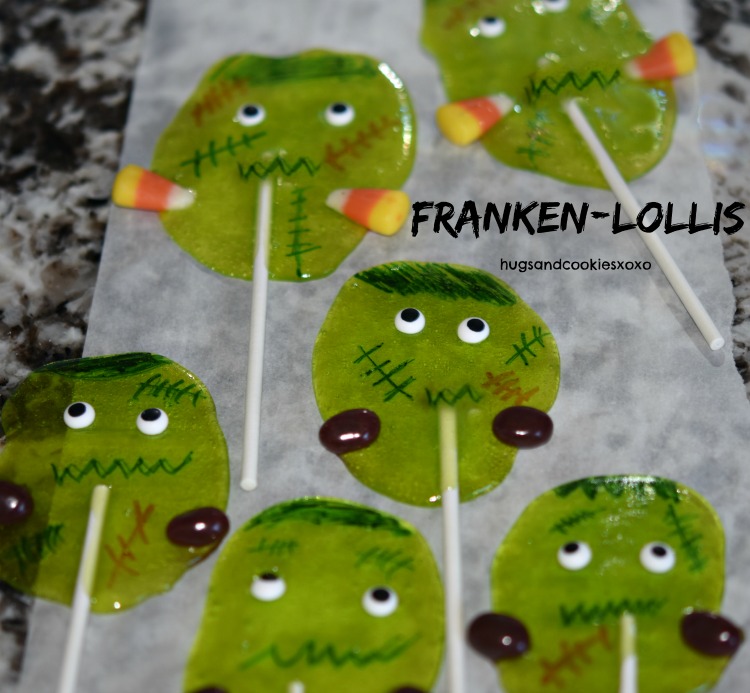 DIY Franken Lollis!
Ingredients
3 green jolly ranchers per lolli
2 eyes per lolli
1 stick per lolli
candy corns and/or jelly beans for "bolts"
edible pens for decorations
Instructions
Line pan with parchment paper and preheat oven to 350.
Lay 3 jolly ranchers next to each other and bake 5 mins until melted.
Remove and immediately insert stick, jelly beans or candy corn and eyes.
Let cool.
Add hair, mouths and scars with edible pens.
Adapted From
Plum Crazy About Coupons