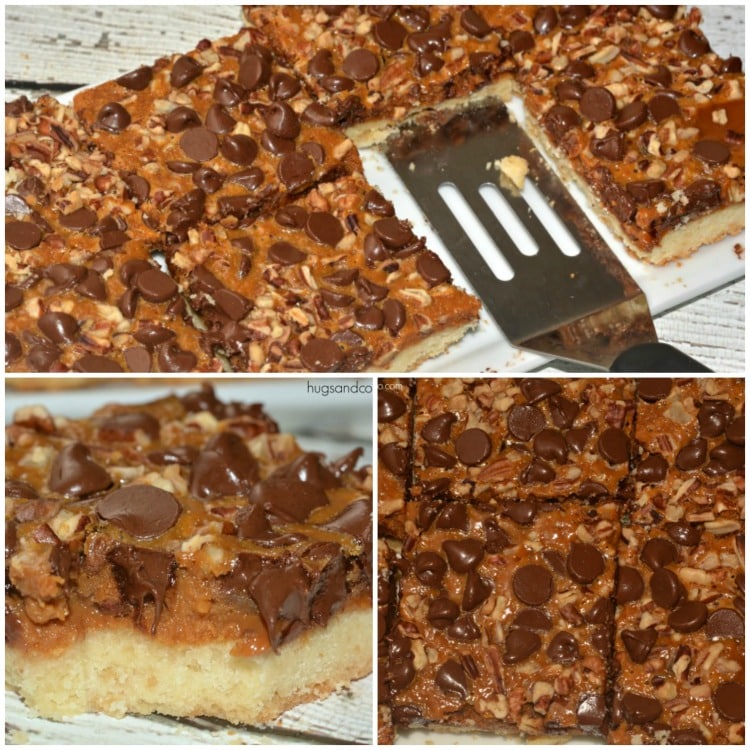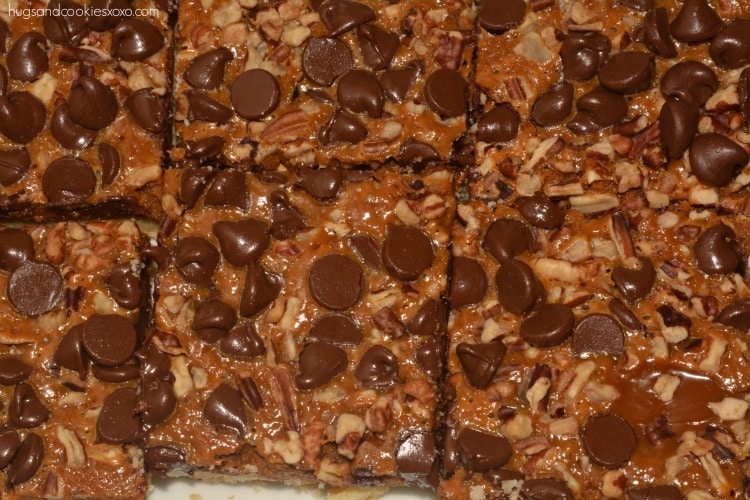 Dulce De Leche Cookie Bars
Ingredients
2 cups plus 1 tablespoon all-purpose flour
1½ sticks (12 tablespoons) cold unsalted butter, diced
⅓ cup confectioners' sugar
1 tablespoon pure vanilla extract
½ teaspoon kosher salt
1 cup dulce de leche
¼ cup heavy cream
2 large egg yolks
¾ cup semisweet chocolate chips
¾ cup pecans, chopped
Instructions
Preheat the oven to 350 degrees F.
Line a 9-inch-square baking dish with nonstick foil.
In a food processor, pulse2 cups flour, butter, confectioners' sugar, 1 teaspoon vanilla and the salt.
Firmly press this in the bottom of the pan and bake 25 minutes.
Let cool just a few mins.
For the filling, whisk dulce de leche, egg yolks, heavy cream, 1 T. flour and 2 tsp. vanilla.
When smooth, pour on crust.
Sprinkle on nuts and chips.
Bake 20 mins.
Let cool and cut into squares.
Adapted from Food Network Magazine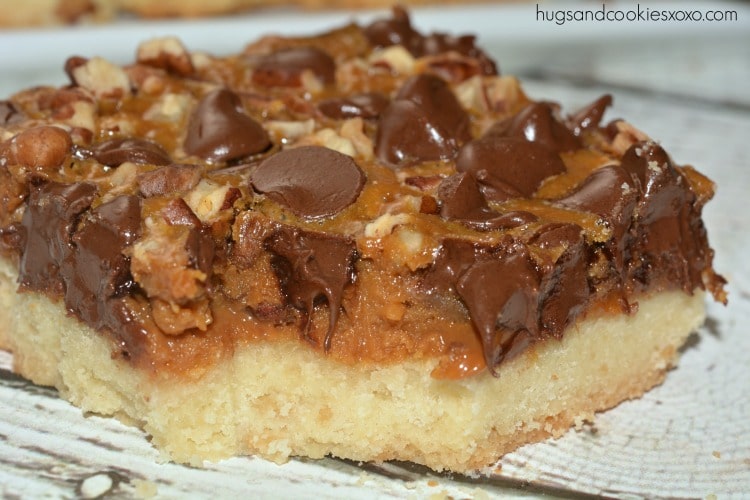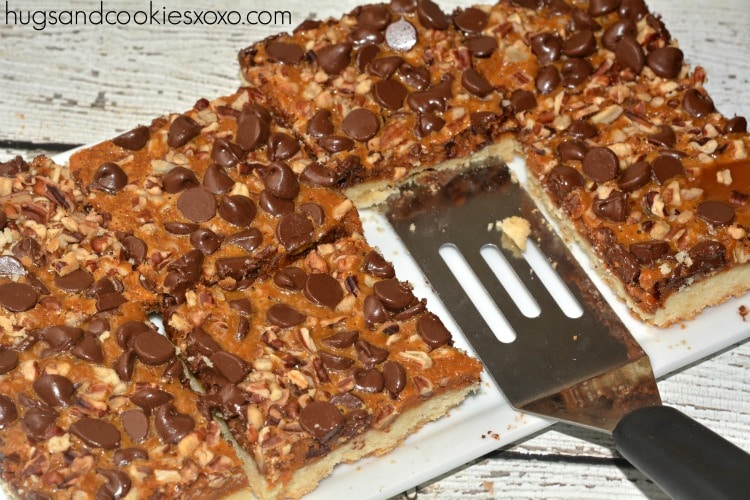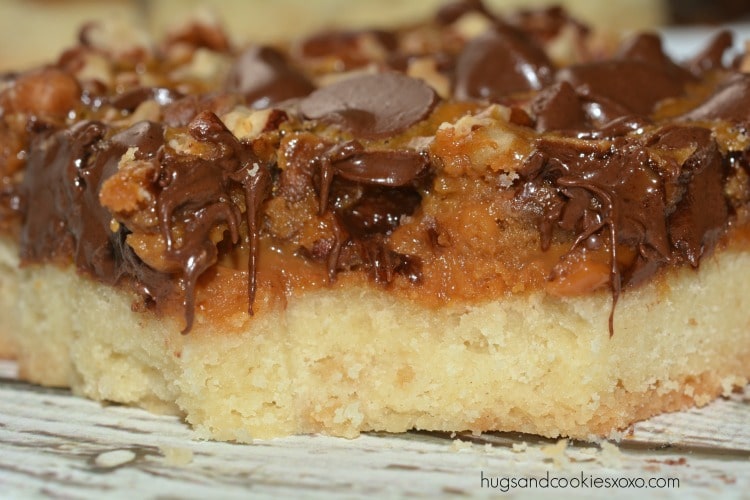 You May Love These, Too! XOXO