Flourless Chocolate Cake Roll
So the irony of this recipe is I made it three times on the same day striving for perfection! Many, many recipes talk about rolling it while warm using a towel. IGNORE that! I read one chat board that said that is ridiculous and to skip it. So on my final attempt I skipped it and it came our just perfectly! Simply let it cool and then roll it up!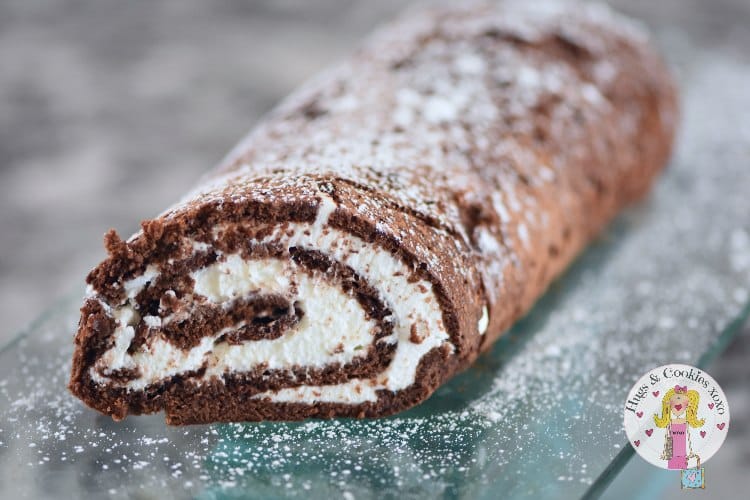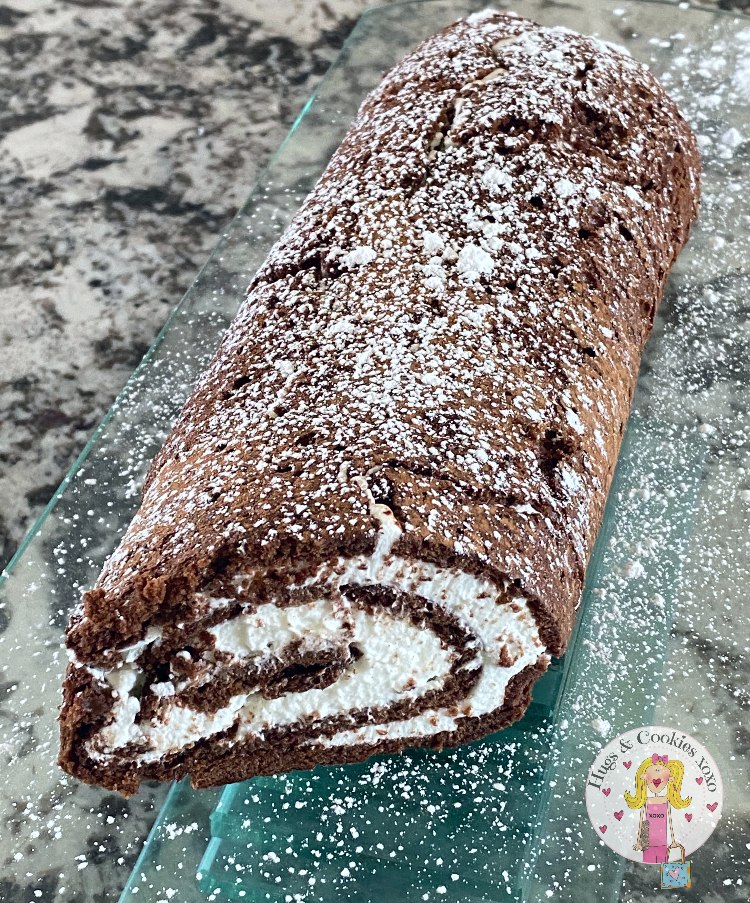 Flourless Chocolate Cake Roll
Ingredients
6

eggs

separated and at room temperature

¾

cup

sugar

6

ounces

semisweet chocolate

3

Tablespoons

water

pinch

salt

Cocoa powder

1¼

cups

heavy cream

2

tablespoons

confectioners' sugar

optional

½

teaspoon

vanilla.
Instructions
Preheat oven to 350 degrees.

Spray a 10x15 with pam, line w parchment and spray again.

Beat the egg yolks until creamy and gradually beat in the sugar until the mixture is very thick and light in color.

Meanwhile microwave the chocolate and water until smooth and cool.

Stir the melted chocolate into the yolk mixture.

Beat the egg whites with the salt until stiff.

Fold the whites into the chocolate mixture.

Spread into the pan and bake 15-18 mins.

Cool in the pan.

Sift a layer of cocoa evenly over the cake.

Lay a piece of parchment onto a cookie sheet and carefully flip the cake onto the parchment.

Remove the original parchment it baked on.

Beat the heavy cream, with the sugarand vanilla until thick.

Spread over the chocolate roll and using the parchment paper underneath as a guide, roll the cake like a jelly roll and slide seam down onto a board or platter.

Chill several hours.

Dust with powdered sugar.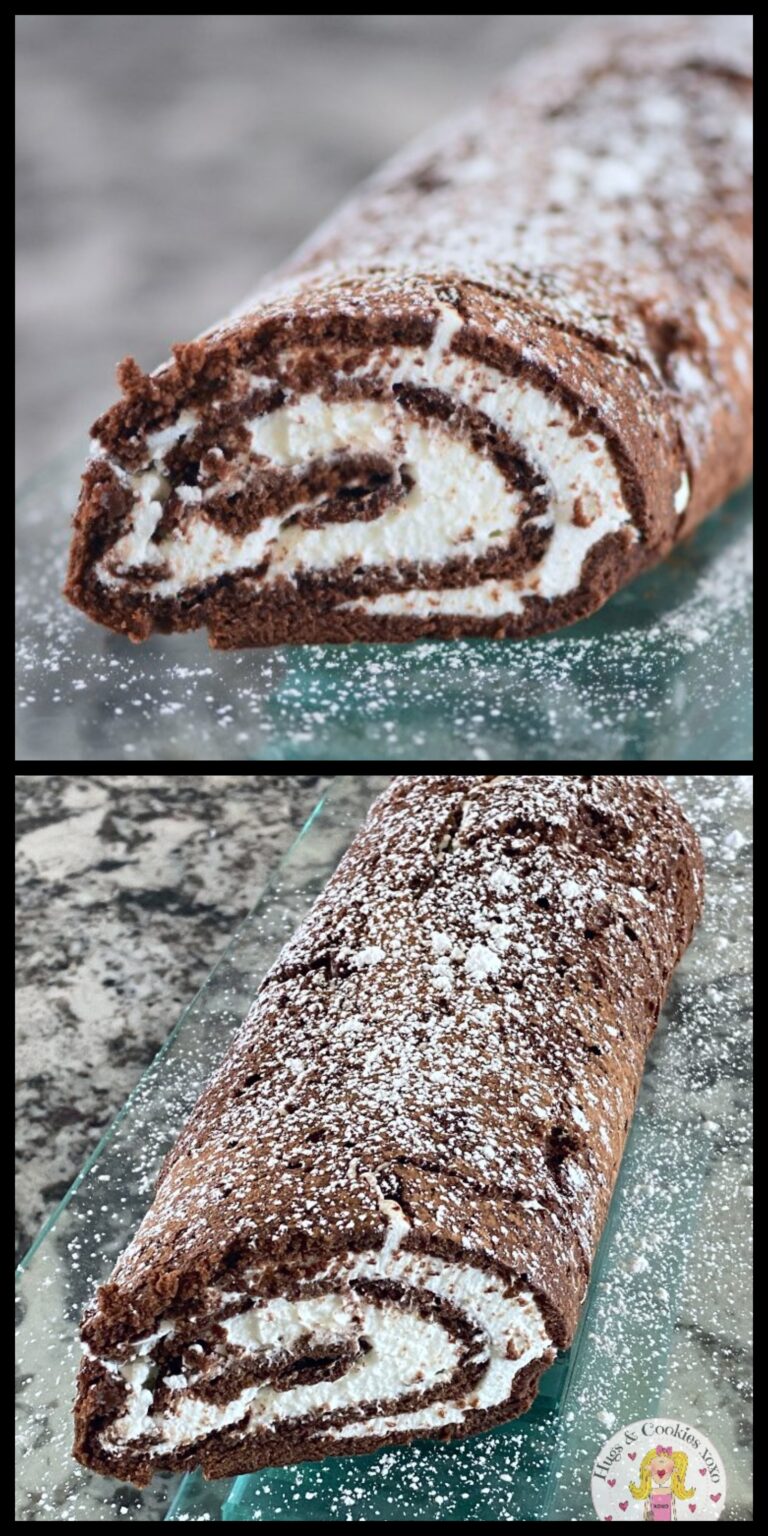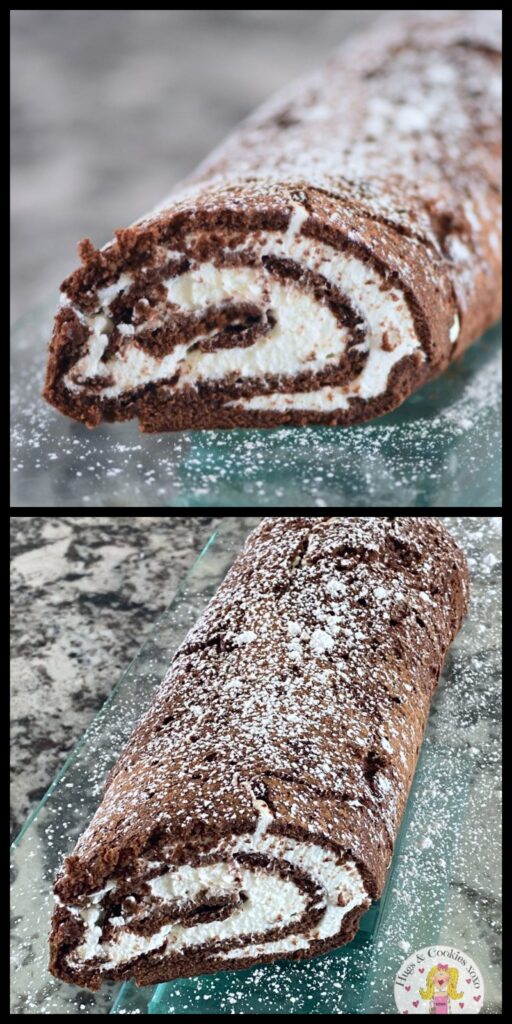 You May Love These, Too! XOXO