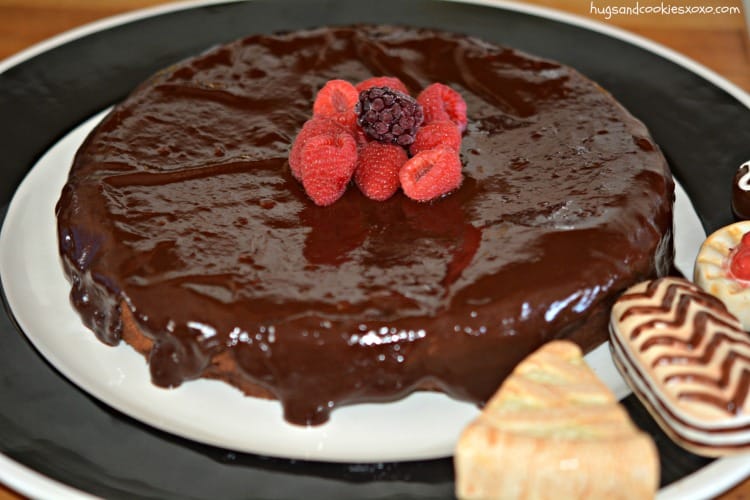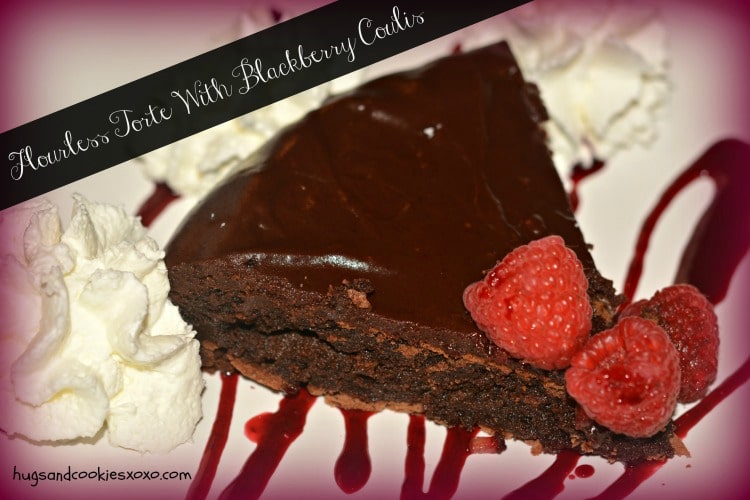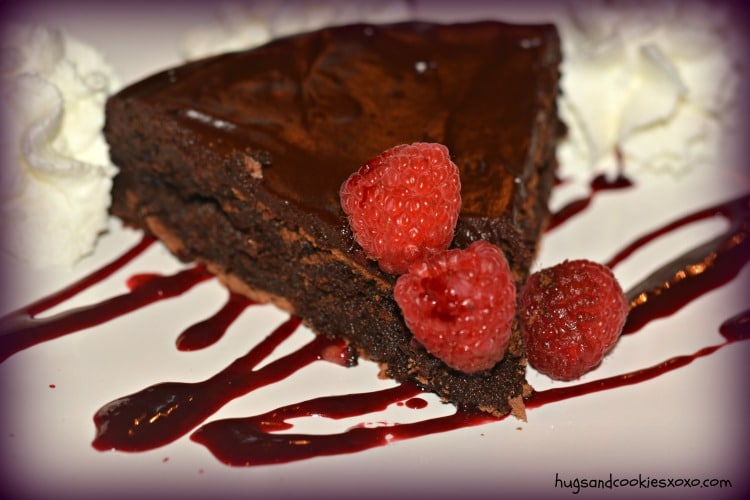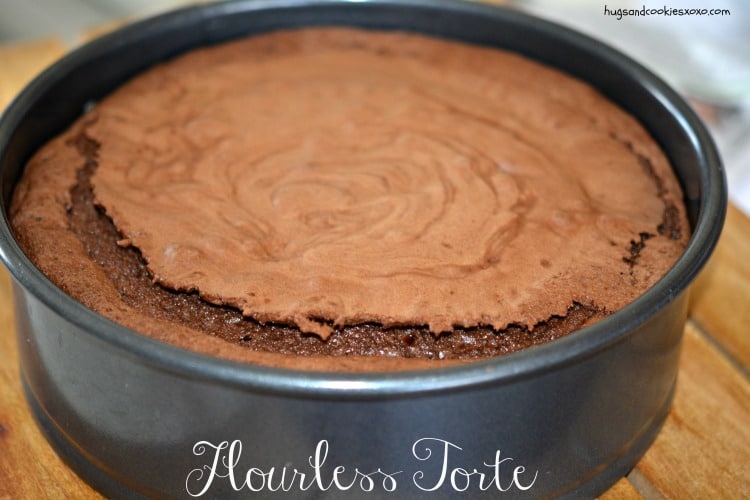 You'll Need: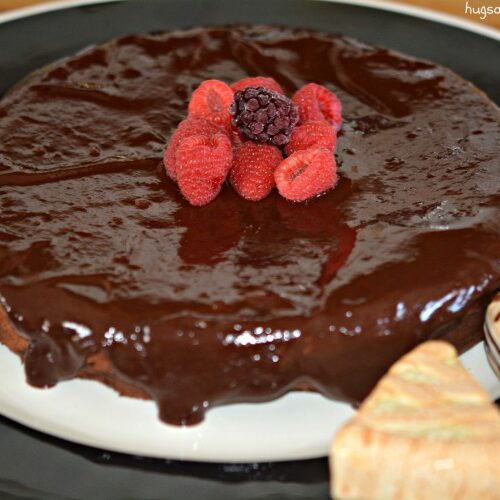 Flourless Chocolate Torte With Blackberry Coulis
Ingredients
2 ⅔

cups

semisweet chocolate chips

16 ounces, divided

1

cup

unsalted butter

divided

¼

cup

unsweetened cocoa powder

sifted

1

teaspoon

vanilla extract

5

large eggs

1

cup

sugar

1

tsp

salt
Blackberry Coulis
4

cups

fresh blackberries

1

cup

sugar

1

tablespoon

cornstarch
Instructions
Preheat the oven to 350F.

Butter a 9″ springform pan. Place in parchment circle and butter it.

In microwave bowl, melt 1 2/3 cups chocolate chips and 3/4 cup butter.

Once smooth, whisk in the cocoa powder (sift it) and vanilla.

Let cool 10 minutes.

Meanwhile, beat eggs with sugar & salt on high for 6 minutes!!!

Fold in the chocolate mixture

Pour into pan and bake about 45 minutes.

The center will sink so after an hour, use a spatula to press the edges down to the level of the cake. Invert the torte on a plate and peel off the parchment.

Let cool.
Coulis
Add the blackberries, sugar and 1/4 cup water to a saucepan.

Bring to a boil over medium-high heat and cook until the juices thicken slightly, 4 to 5 minutes.

In a small bowl, make a slurry by stirring together the cornstarch and 2 tablespoons water until smooth.

Add the slurry to the berries, return to the boil and cook for another 1 to 2 minutes.

Turn off the heat and cool the mixture.
Glaze
Combine the remaining 1 cup of chocolate chips with 1/4 cup butter in a microwave safe bowl.

Once smooth, whisk in 2 Tbsp of the blackberry coulis.

Cool this 15 minutes and pour over the torte.

Let it set.

Serve with the extra coulis on the plate!
Adapted from The Kitchen Paper