Fried Grouper with Spicy Mayo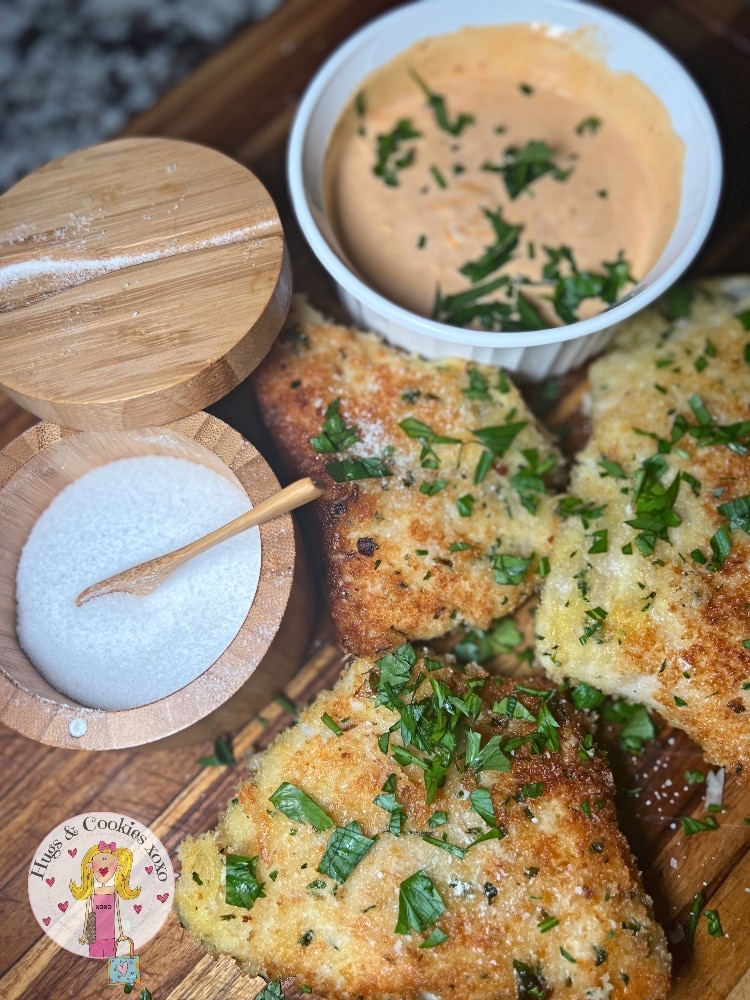 You may need:
Fried Grouper with Spicy Mayo
Ingredients
2-3 pieces of thick grouper pieces
Breading
7 ounces Panko
½c. parmesan cheese
handful parsley, chopped
4 garlic cloves, chopped
salt to taste
1 cup flour for breading
3 eggs for breading
olive oil for frying
parsley for garnish
Spicy Mayo
1 c. mayo
3 T. hot sauce
¼ tsp. chili powder
Instructions
Combine panko, cheese, parsley and garlic for breading.
Dredge fish in flour, then egg, then panko breading.
Heat oil in cast iron and pan fry fish on all sides until internal temp 140.
Spicy mayo
Combine all and serve with fish.
Top all with parsley!
You May Love These, Too! XOXO