Break out the vanilla ice cream and spoon this right over a huge scoop! YUM, what a summer treat!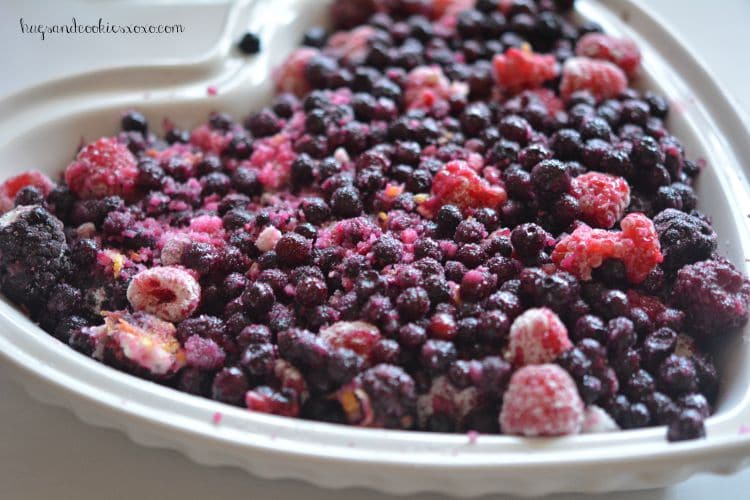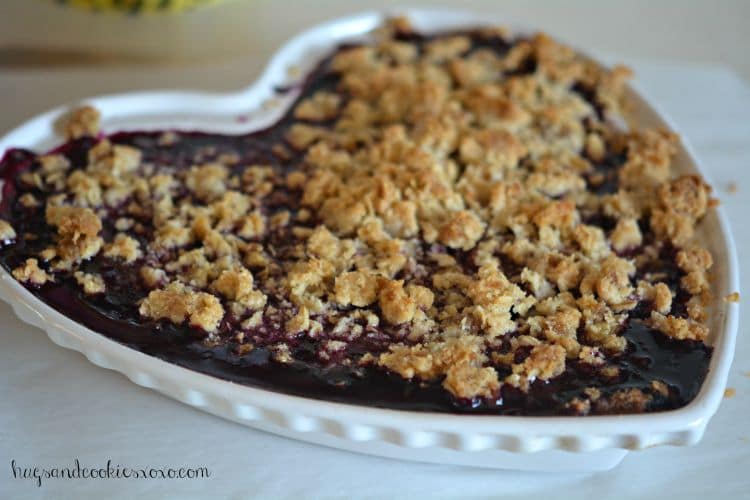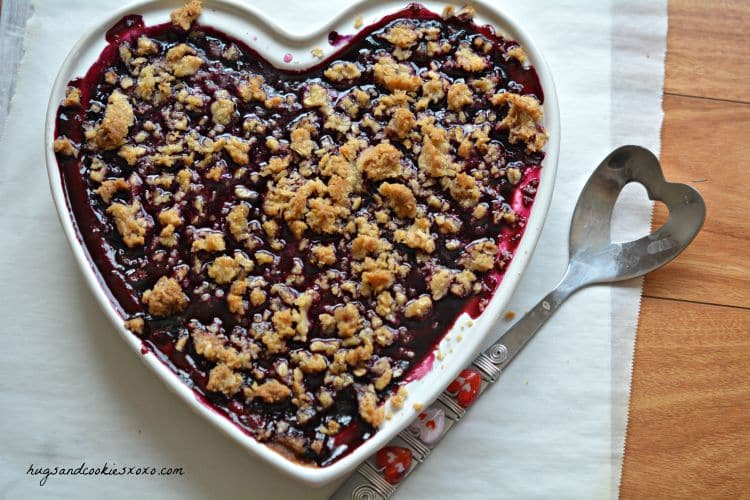 Fruit Crumble
Ingredients
6 cups fruit (fresh or frozen)-use blueberries, raspberries, blackberries, strawberries
½ cup granulated sugar
3 T. cornstarch
¾ cup flour
¾ cup sugar
½ cup light brown sugar
½ cup old-fashioned oats
¼ teaspoon ground cinnamon
¾ teaspoon kosher salt
8 T. soft butter
Vanilla ice cream
Instructions
Preheat the oven to 350 degrees.
Line a cookie sheet with parchment and place one deep casserole dish on it.
Toss fruit in a bowl with the ½ c. sugar and cornstarch.
Pour this in your dish.
Crumble
Electric mix the flour, ¾ cup sugar, brown sugar, oats, cinnamon & salt.
Add butter to form the crumbs.
Sprinkle the crumbs over the berries and bake 45-60 minutes or until juices are bubbling and crumbs are golden!
Cool a while and spoon over ice cream. Add whipped cream, too if desired!
Adapted From
Ina Garten Make It Ahead!
You May Love These, Too! XOXO