Garlic Butter Chicken Thighs With Cremini Mushrooms
OMG! That is the best way to describe this incredible dinner. The sauce is amazing and doesn't even require any cream! So basically that makes it healthy, right? The parsley and lemon add a bright flavor and the cremini mushrooms–even if you hate mushrooms like my hubby-make the sauce taste amazing! I seasoned the chicken with some ground chipotle for a bit of heat and some nice color. You could use paprika instead if the chipotle is too hot for you!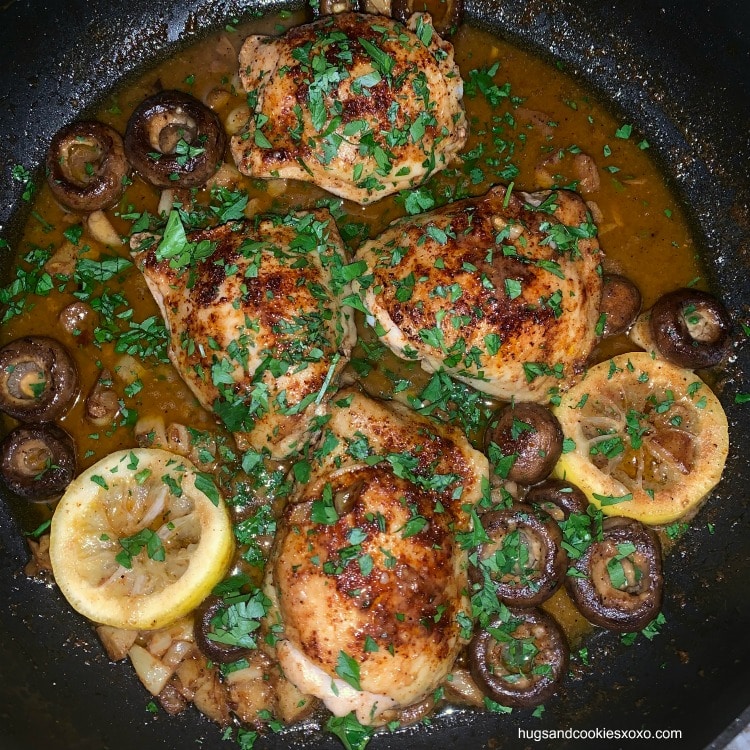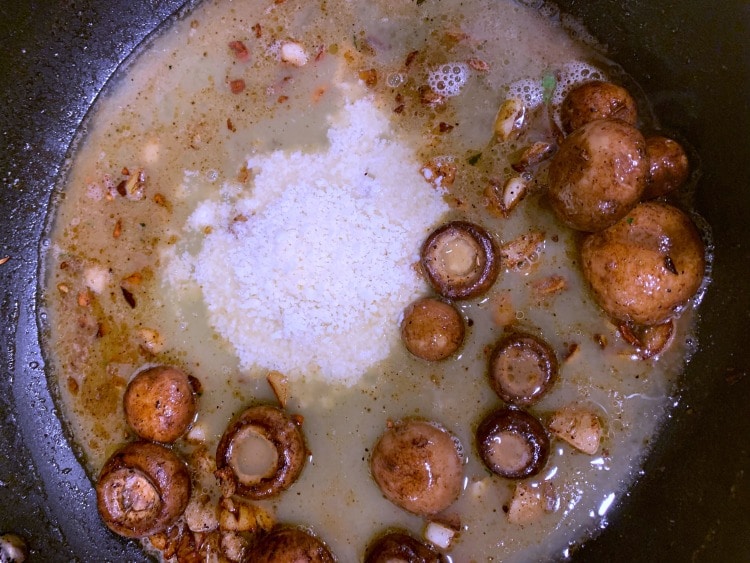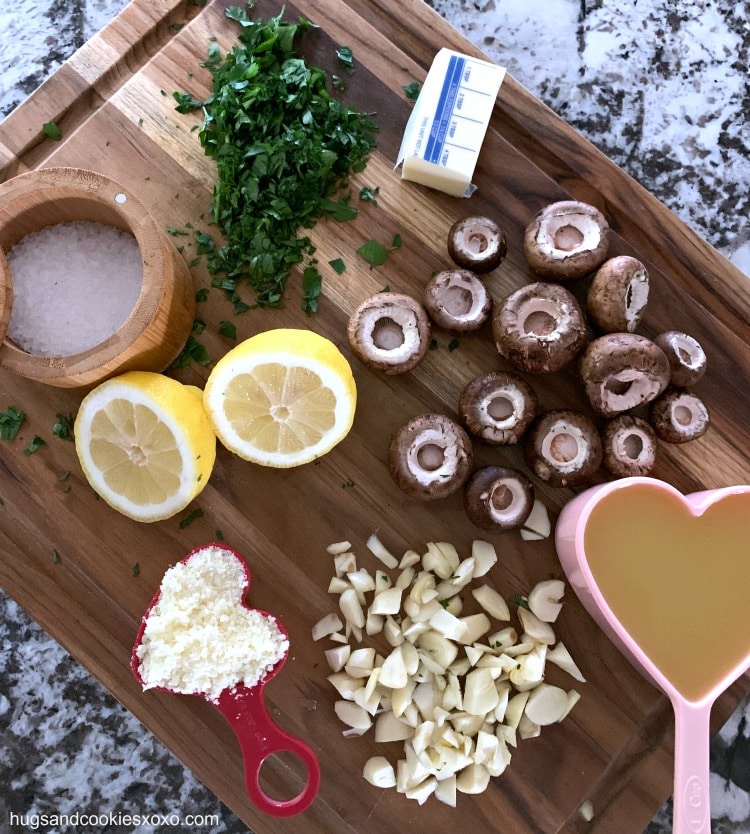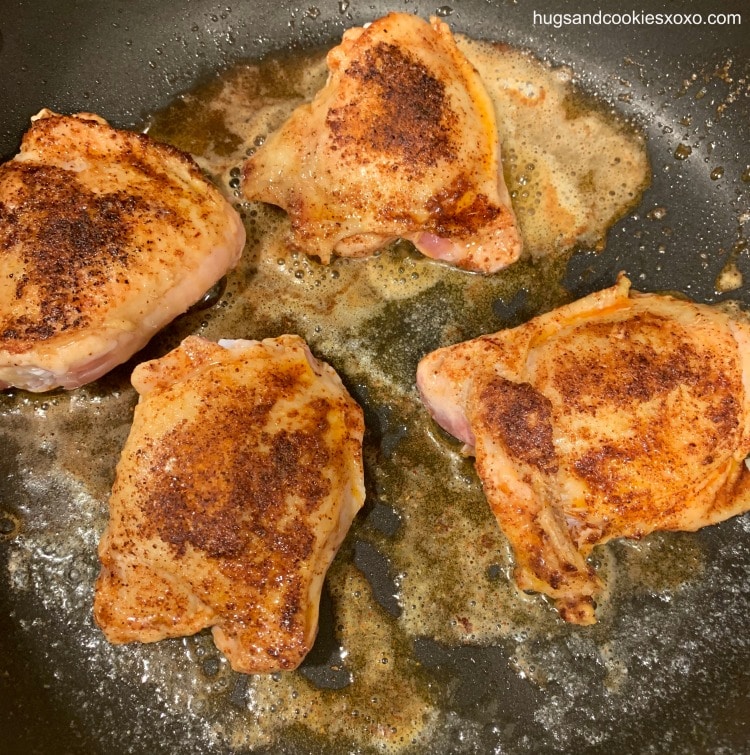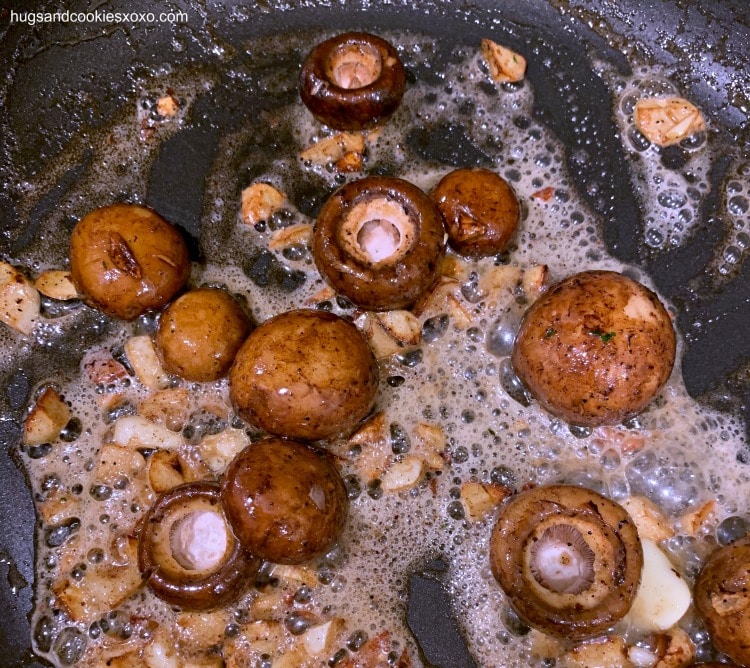 You may need:
Garlic Butter Chicken Thighs With Cremini Mushrooms
Ingredients
4 chicken thighs with skin on-I used bone-in but you can use boneless, too
4 T. butter, divided in half
kosher salt
1 tsp. ground chipotle
10 cloves garlic, chopped (of course use less if you like)
8 oz cremini mushrooms, remove stems and wipe clean with a paper towel
1 cup chicken stock
1 lemon, cut in half and squeezed, then cut slices from what's left
¼ cup parmesan cheese
large handful parsley, chopped
Instructions
Heat 2 T. butter in skillet over med hi.
Season thighs with salt and chipotle and cook in pan a few minutes on each side until golden brown. Remove to a plate.
Add garlic into the pan and the mushrooms along with the rest of the butter.
Cook a few minutes, stirring constantly so the garlic doesn't burn. I lowered the heat a bit.
After about 5 minutes, add the broth, lemon juice and cheese. Bring to a boil.
Return the chicken to the pan and lower to a simmer.
Add the lemon slices.
Cover and let simmer until cooked through.
Top with parsley.
Adapted from
Sweet C's-check out her blog!!!!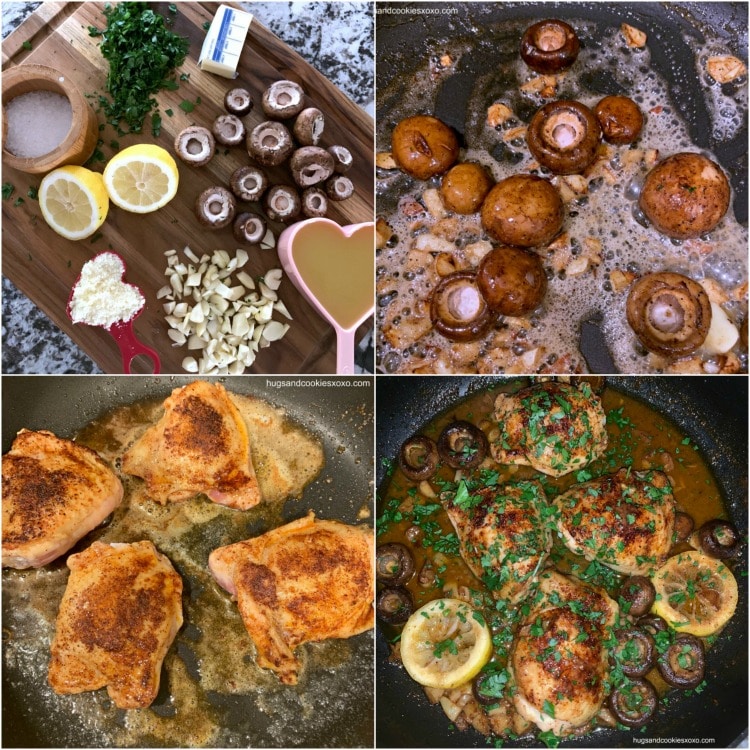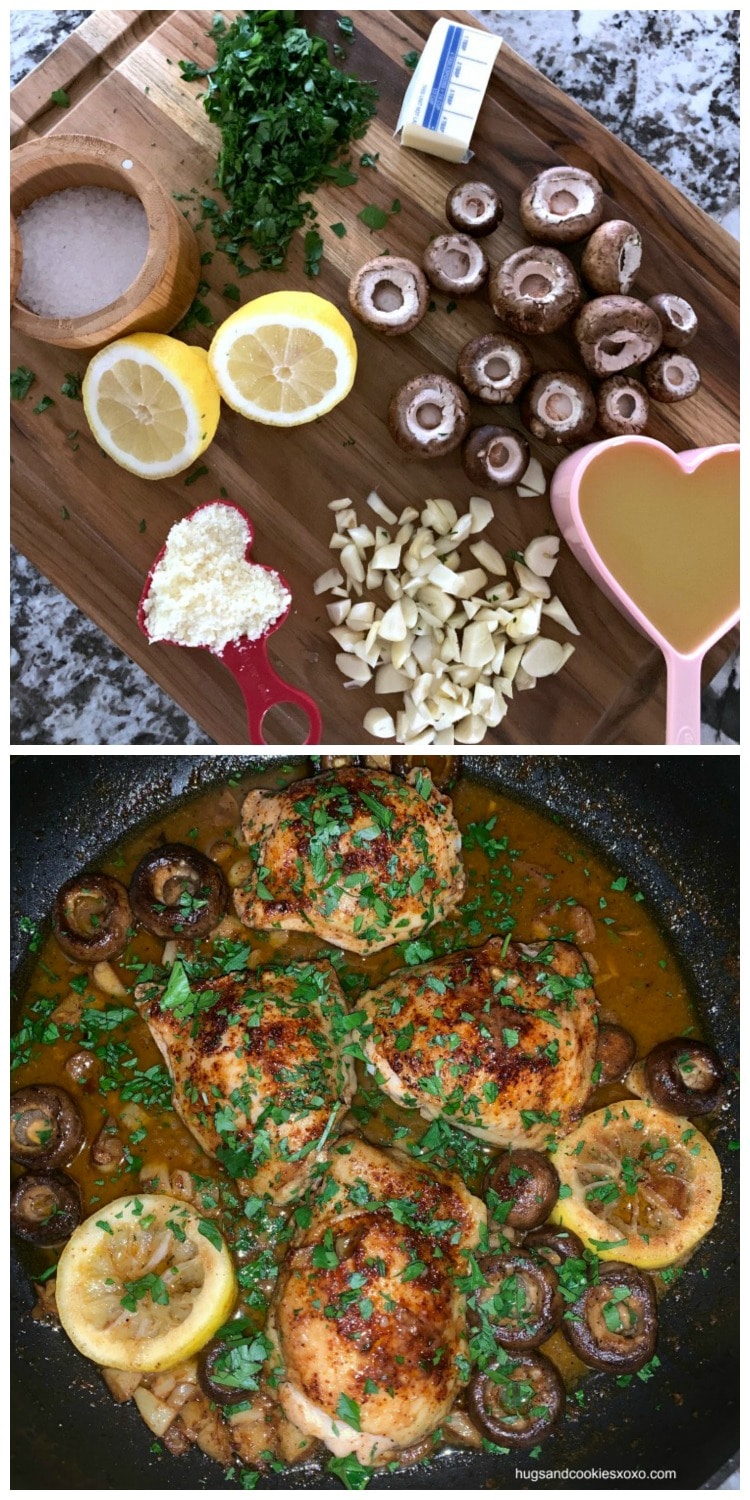 You May Love These, Too! XOXO