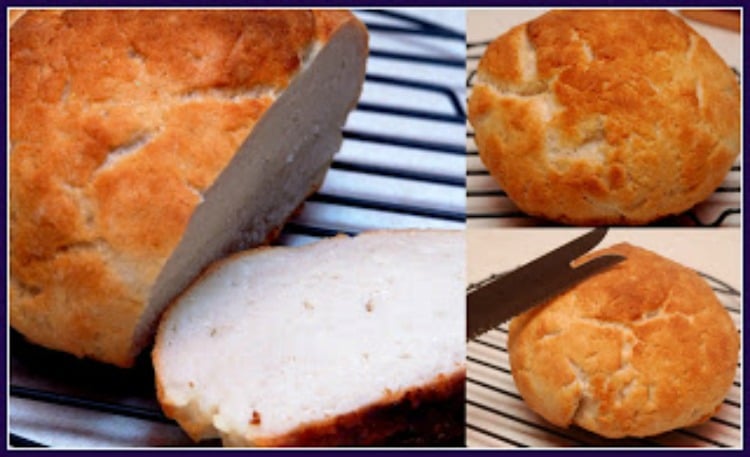 3 cups Better Batter GF flour (If using a diff brand you will need to add xanathan gum-i have only tested this recipe using better batter flour)
¼ teaspoon instant yeast
1 3/4 teaspoons salt
1 1/2 cups bottled water (does not need to be warmed)
Mix all into a dough and cover in a bowl for 12-18 hours.
uncover, pat into a rectangle-may need to flour surface with gf flour. Fold in thirds, then in half and cover again for 15 minutes.
Roll into a ball and lay on parchment paper that has olive oil spread lightly on top. Spread more oil over the whole dough and cover with plastic for 1 1/2-2 hours.
Preheat oven to 500. I use a stone in the oven too and place a le creuset covered pot inside the oven to preheat too.
When dough is ready, use a pot holder to open the le creuset and place the parchment with the dough on it right inside the pot. Cover and bake 30 minutes. Uncover and bake 5-10 mins more until bread is nice and crispy!!!!! Cool!
Adapted from the ny times no knead recipe!
You May Love These, Too! XOXO