THESE WERE BAKED AS A SWEET TREAT FOR THE BEST CAMP COUNSELORS ON EARTH! THANKS FOR AN AWESOME SUMMER GIRLS! HERE IS THE RECIPE YOU REQUESTED.
WE LOVE YOU!!!!!! XOXO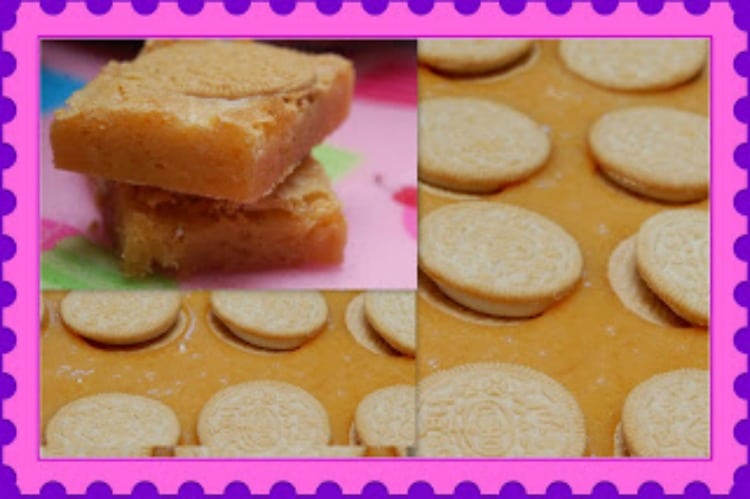 Golden Oreo Butterscotch Blondies
Ingredients
2/3 c. butterscotch chips
1 stick butter
2 cups sugar (if you prefer a less sweet bar reduce to 1 1/2 c)
4 eggs
2 tsp vanilla
1 c. flour
13 Golden Oreos
1. Preheat oven to 350 degrees.
2. Melt chips and butter carefully in microwave. Don't let them burn! Let cool & stir as it does.
3. Beat sugar and egg until well combined. Add the melted chips. Add the flour and vanilla.
4. Pour into a 9×13 pan lined with nonstick foil. Lay whole Oreos on top. Bake 30 minutes or until cooked through. Cool & cut into bars!
You May Love These, Too! XOXO