Grilled Chipotle Lime Shrimp
This is a perfect dinner! Easy, Fast and Outrageously delicious! My husband was thrilled when I sent him a picture of this while he was at work! I marinated the shrimp for a few hours during the day which made the night prep even easier. The marinade was simple! Some olive oil and spices. Done. I also served some oven roasted corn with it which is always a hit. You could even make the corn on the bbq if that's easier for you. The other side dish is my Panko Parmesan Asparagus which is fabulous! Grilled chipotle lime shrimp will become a staple in your house!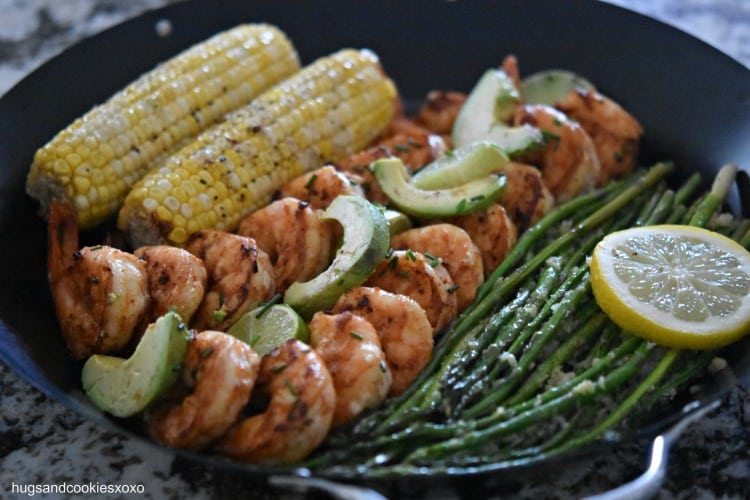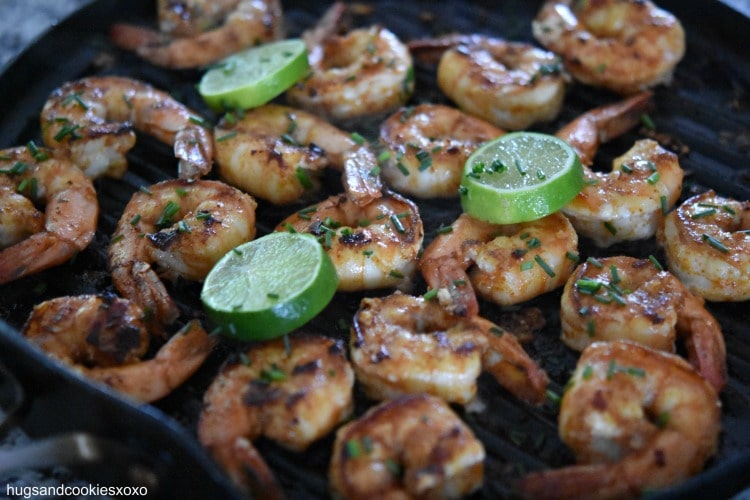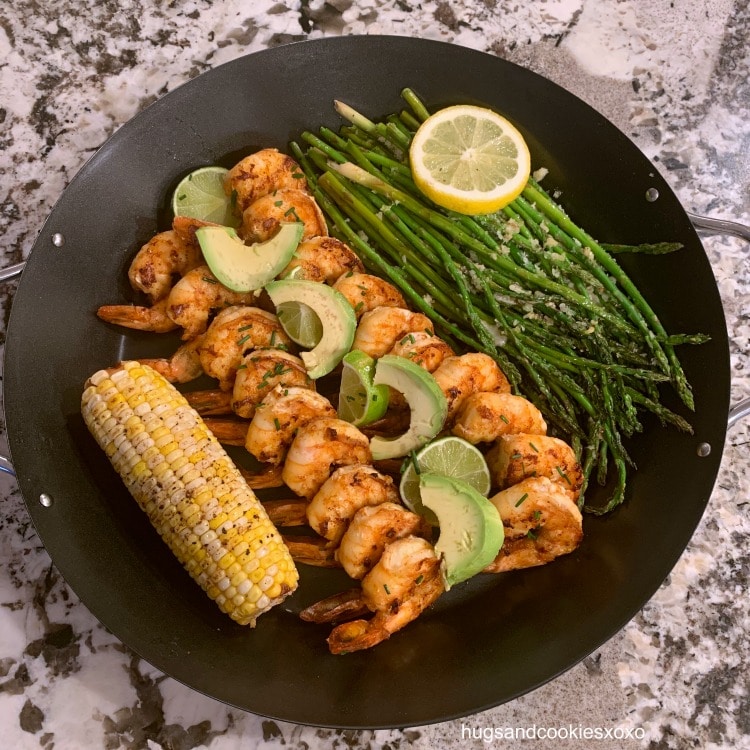 You may need:
Grilled Chipotle Lime Shrimp
Ingredients
1½ pounds defrosted shrimp, peeled and deveined
3 Tablespoons Olive oil
sprinkle on the spices using as much or as little as you like: I used:
ground chipotle (I used 1 tsp.), ground pepper, kosher salt,
garlic powder, paprika (I used a lot to color the shrimp)
Olive oil for pan
1 lime for juicing
1 line for slicing and serving
1 avocado sliced
chives, chopped
Instructions
Place shrimp in bowl.
Pour on oil and toss.
Add your spices and toss to coat evenly.
Cover and marinate a few hours in the fridge.
Heat oil in grill pan.
Grill shrimp on both sides.
Squeeze lime juice over shrimp when done.
Sprinkle on chives.
Top with avocado and lime slices.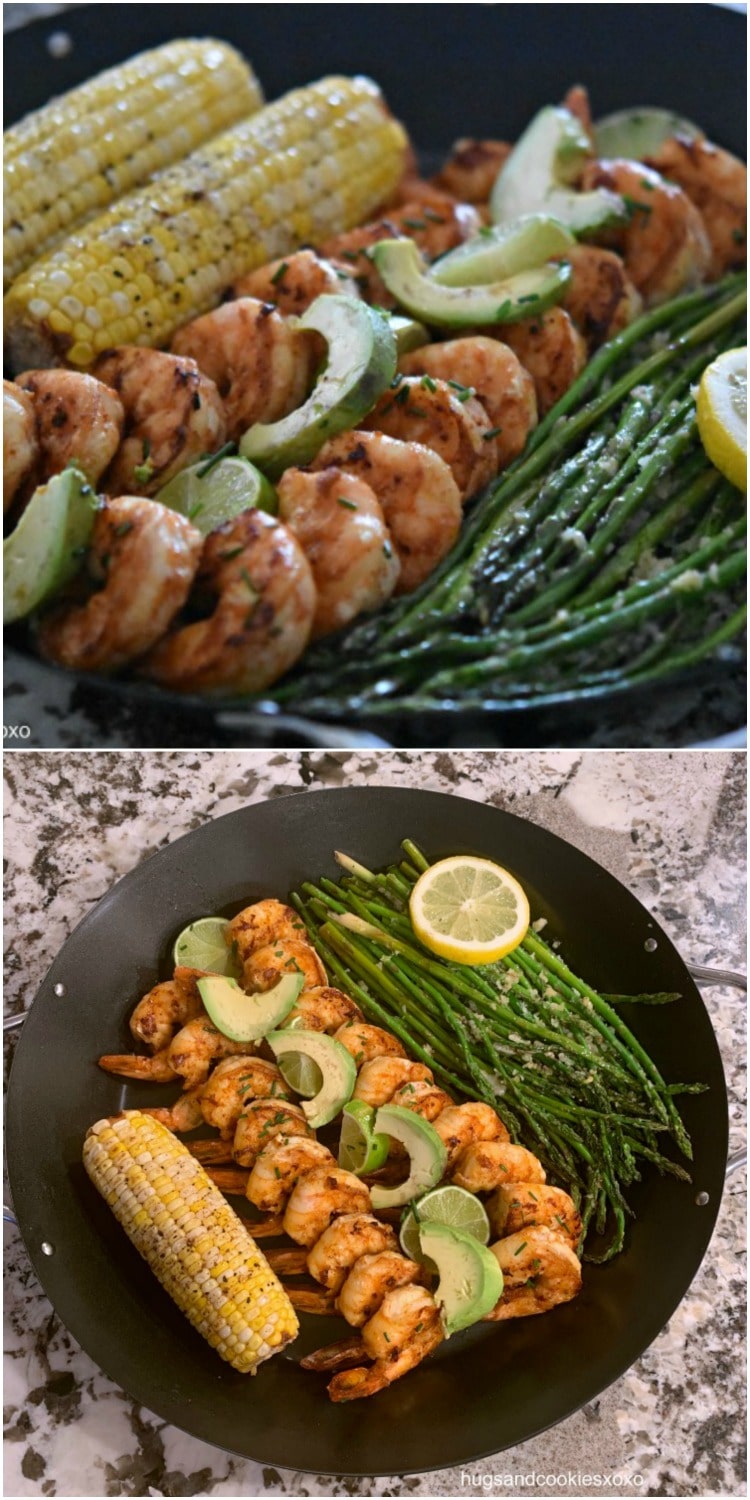 You May Love These, Too! XOXO