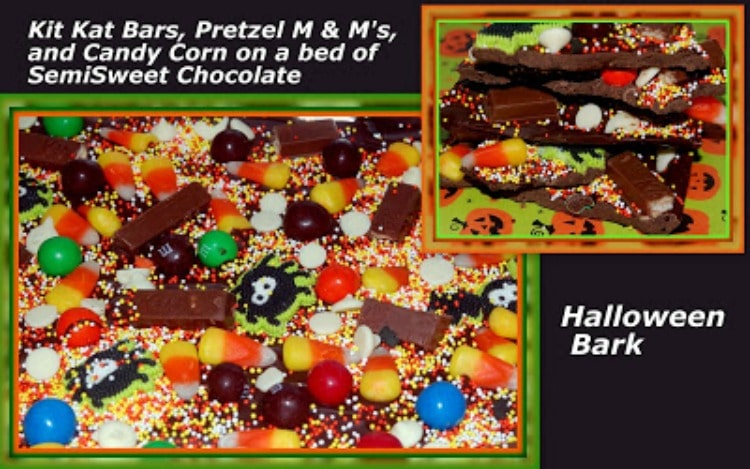 LEFT OVER HALLOWEEN CANDY WILL BE YOUR NEW BEST FRIEND! MAKE THIS SIMPLE AND SCRUMPTIOUS BARK!
1. MELT 1 BAG GHIRARDELLI DARK CHOCOLATE CHIPS IN MICROWAVE.
2. POUR IT ONTO A 9X13 JELLY ROLL PAN LINED WITH NONSTICK FOIL.
3. TOP WITH ALL THE CANDIES YOU LOVE AND MAKE SURE YOU ADD SPRINKLES TOO….BECAUSE SPRINKLES WILL MAKE YOU SMILE!
4. PARK IN THE FRIDGE UNTIL CHILLED, ABOUT 30 MINUTES.
5. BREAK INTO LARGE PIECES!
You May Love These, Too! XOXO