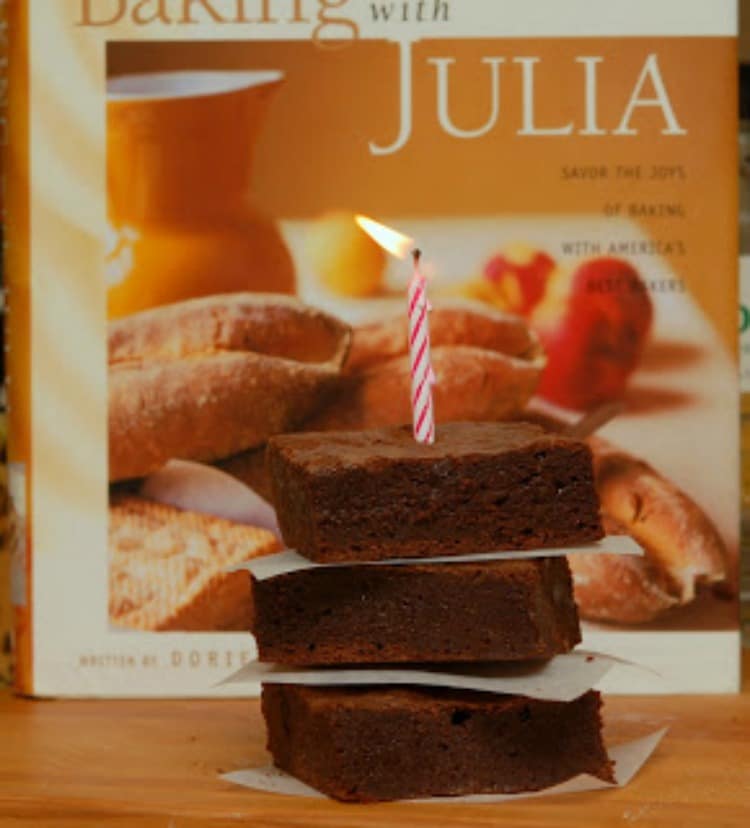 IN HONOR OF JULIA'S BIRTHDAY I MADE HER DELICIOUS BEST-EVER BROWNIES. MY BOYS ENJOYED SINGING HAPPY BIRTHDAY AND BLOWING OUT A CANDLE IN HER HONOR!
LINE A 9 INCH PAN WITH NONSTICK FOIL AND PREHEAT OVEN TO 350.
IN THE MICROWAVE MELT:
2 OUNCES BITTERSWEET CHOCOLATE
4 OUNCES UNSWEETENED CHOCOLATE
2 STICKS BUTTER
ADD IN:
2C. SUGAR
1 TSP. VANILLA
4 EGGS
STIR IN:
1 1/4C. FLOUR
1 TSP. SALT
POUR IN PAN AND BAKE ABOUT 28 MINUTES. COOL AND CUT INTO LARGE, DELICIOUS SQUARES!
You May Love These, Too! XOXO