HALLOWEEN OREOS DOING THE MONSTER MASH!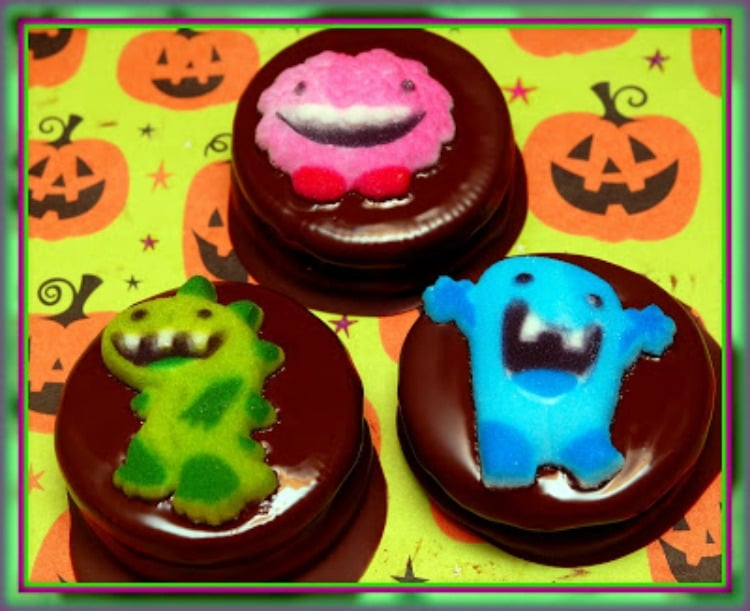 JUST MELT CHOCOLATE DISKS IN A MEASURING CUP. I START WITH 2 CUPS OF CLASSENS, MERCKENS OR WILTON. YOU COULD ALSO USE GHIRARDELLI DARK CHIPS.
GRAB YOUR OREOS (ORANGE HALLOWEEN CREAM FILLED ONES ARE PERFECT) AND DIP AWAY! LAY ON WAX PAPER TO SET AND TOP WITH ROYAL ICING CANDIES!

PEEPS ON A STICK! JUST SKEWER ASSORTED PEEPS ON A LOLLI STICK AND SERVE!
JADEN HAS HIS OREO POP BOUQUET & IS READY TO PARTY WITH HIS FRIENDS!
CLICK HERE FOR HOMEMADE BUTTERFINGERS