Have you heard of Havreflarn? They are Swedish Oat Crisps! These beauties were made by my friend Christine. They are so buttery, delicate and delicious that you will not be able to stop eating them. You can eat them plain or dipped in chocolate….either way they are amazing!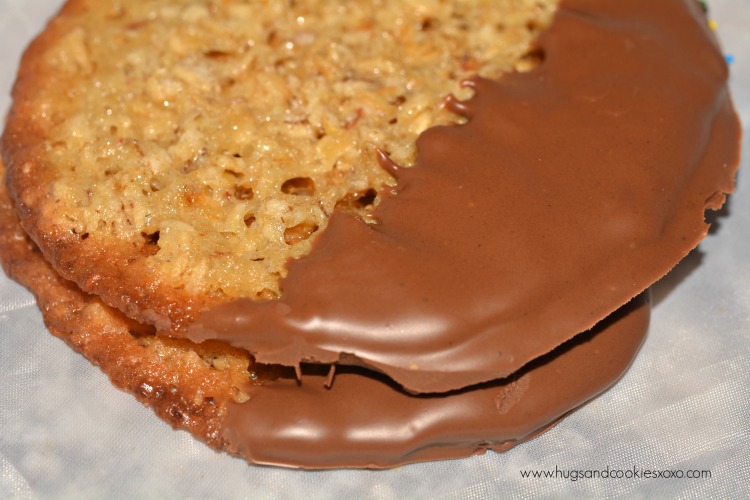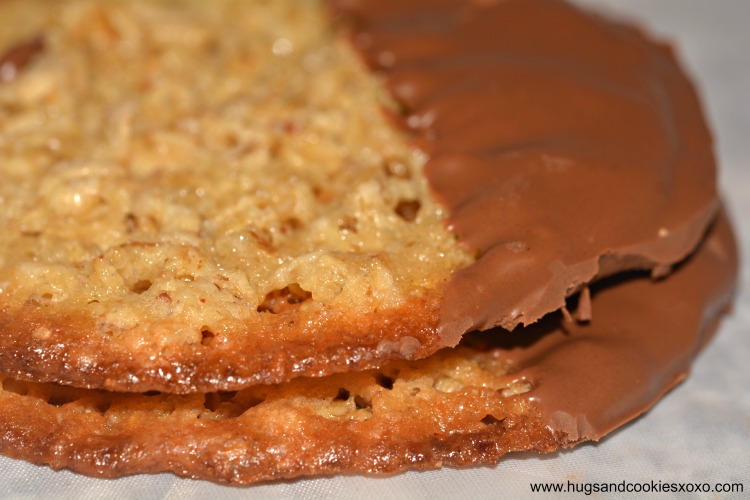 Havreflarn
Ingredients
⅓ cup butter
1⅛ cups rolled oats
⅔ cup white sugar
1 egg, lightly whipped
5 toasted almonds, ground
1 tablespoon all-purpose flour
1 teaspoon baking powder
Chocolate of your choice, melted-I like milk chocolate!
Instructions
Preheat the oven to 425 degrees F.
Melt the butter.
Drizzle it over the rolled oats.
Let it cool.
Add sugar, egg, almonds.
Stir in flour and baking powder.
Drop by spoonfuls onto parchment paper lined sheets.
Only out 6 spoonfuls on each pan as the cookies spread out!
Bake 6 minutes.
Cool.
Dip in chocolate and let set on wax paper in fridge.
Adapted from
All Recipes