Homemade Buffalo Meatballs
These mini buffalo meatballs make a fabulous appetizer or dinner!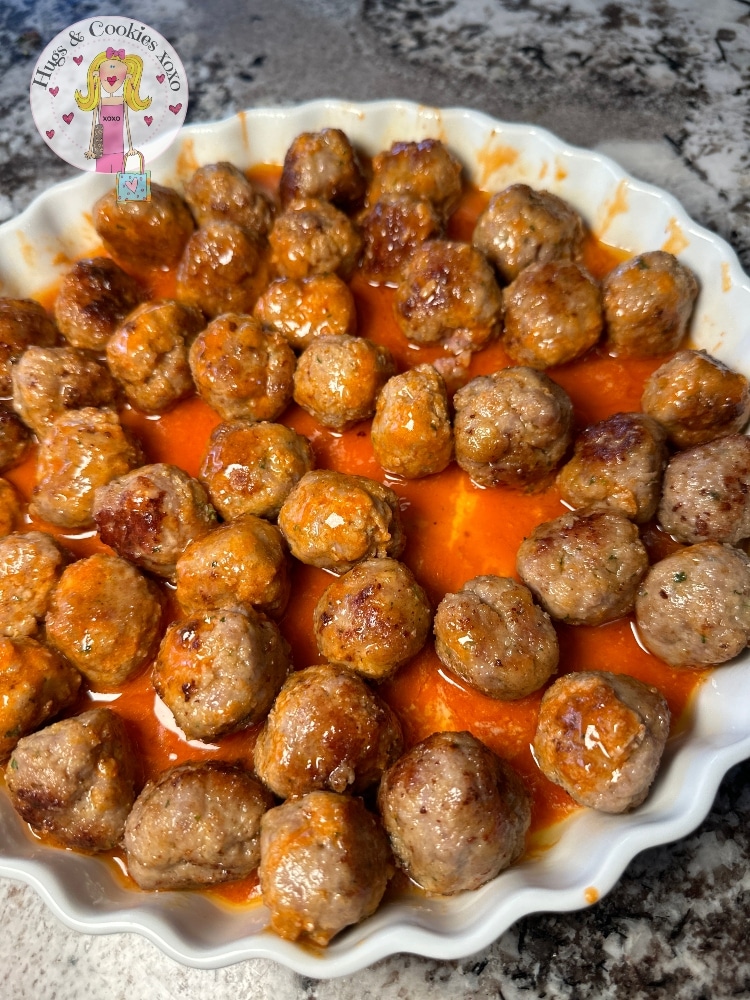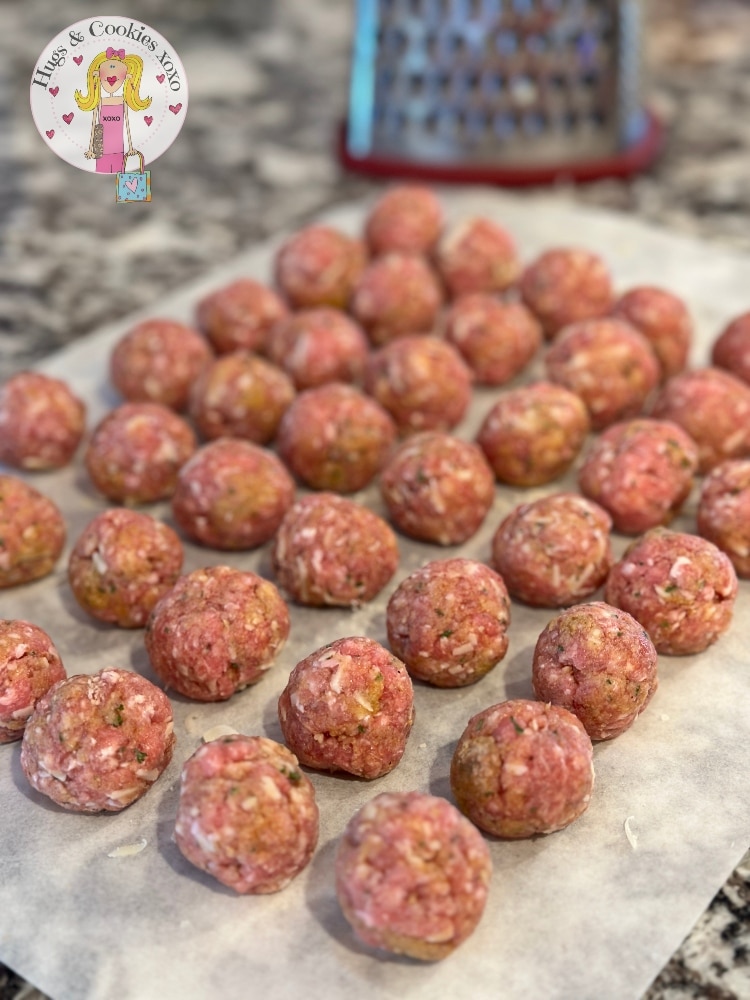 Homemade Buffalo Meatballs
Ingredients
Meatballs
1½ pounds meatloaf mix (beef, pork, veal combo)
1 cup bread crumbs
1 cup freshly grated Parmesan cheese (from a block of cheese)
2 eggs
salt to taste
olive oil for pan frying
Sauce
⅔ c. Frank's hot sauce
6T. melted butter
Instructions
Meatballs
Mix everything and pan fry in olive oil.
I made them quite small...appetizer size! I rolled a total of 45 mini meatballs.
Mix the sauce and butter and pour into a dish.
As the meatballs are done and cooked through, transfer them to the sauce and toss.