I made homemade butter. Crazy but true! This is something you need to do with your kids because watching cream turn into butter is pretty much mind blowing! No joke! Anddddd it tastes like real butter. You can make yours a compound butter by adding your favorite herbs or just add some salt like I did.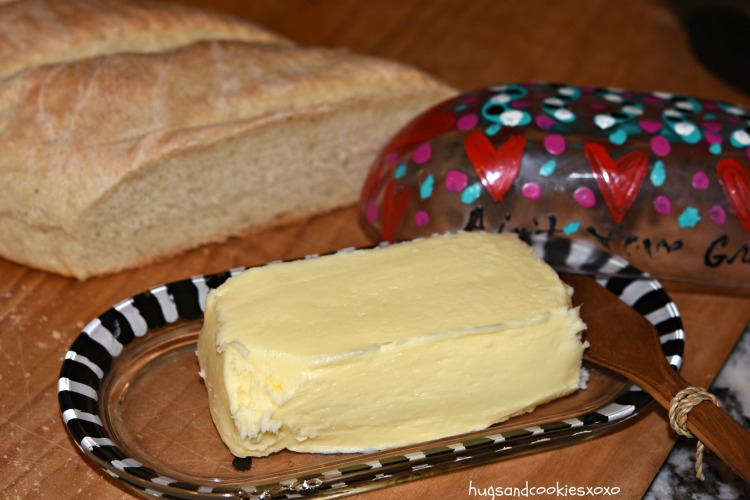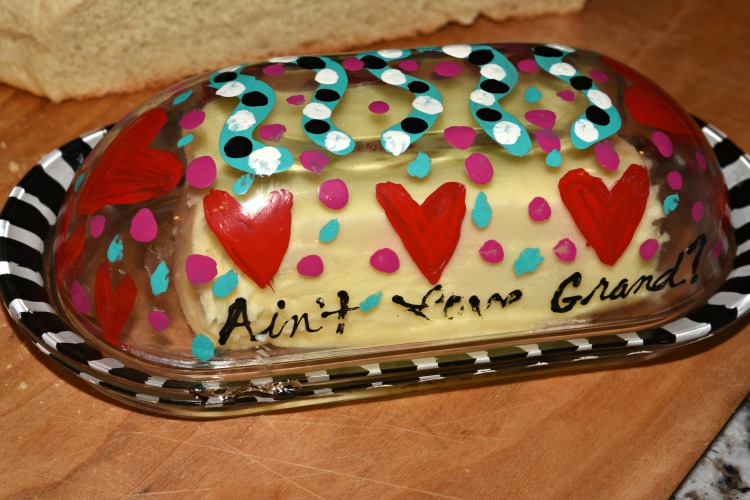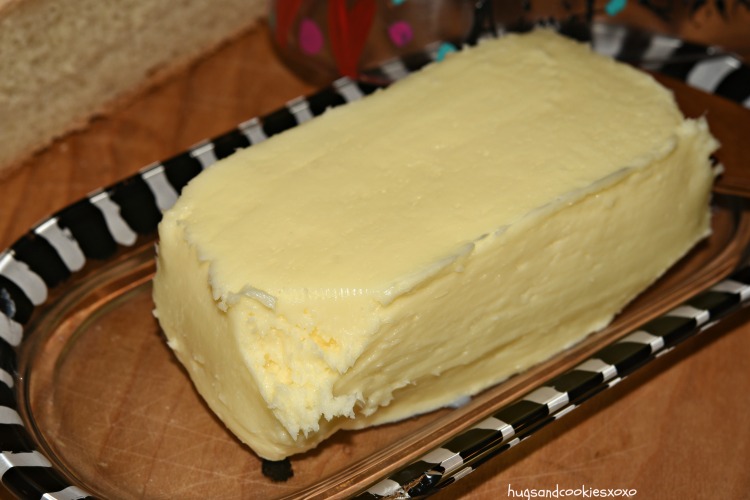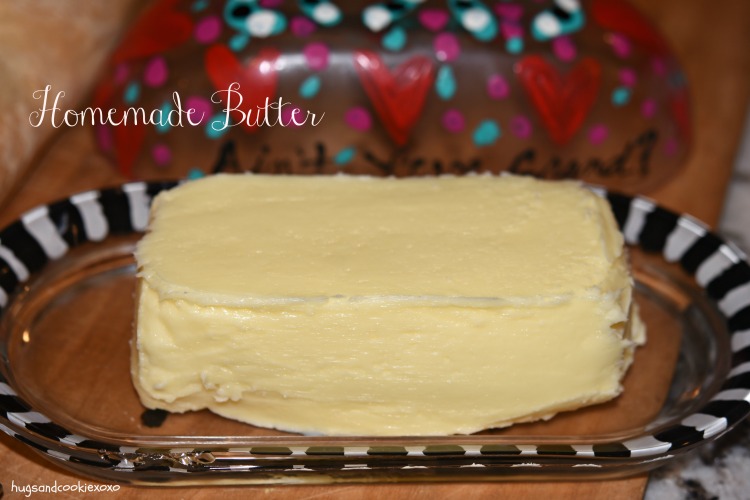 Homemade Butter
Ingredients
1 jar with a tight fitting screw on lid. (I used a plastic see through jar with lid)
2 cups heavy cream
Instructions
Pour cream in jar and tighten lid.
Shake, shake, shake and shake some more.
This took a long time. Probably 20 minutes or more!
First the cream will get thick, thicker, thicker!
Then you will see it pull away from the sides of the jar.
Keep shaking.
Next the butter will form and you will have some liquid around it.
This is buttermilk. Pour it off and place butter in a bowl.
Pour 1 cup cold water over butter to rinse it and pour off water.
Mold butter and add ½ tsp salt or more to your desirable taste.
Spread on warm bread.
Keeps 2 weeks in fridge!