Homemade Chicken Stock
On a chilly autumn day or a freezing winter day, nothing smells better than homemade chicken stock simmering on the stove for 8 hours. This stock can then be used to create the most amazing chicken soup with a wonderful depth of flavor or can be used when making dinner and adding stock to recipes. I love to use this stock and make Sherry Chicken Soup with sweet sherry!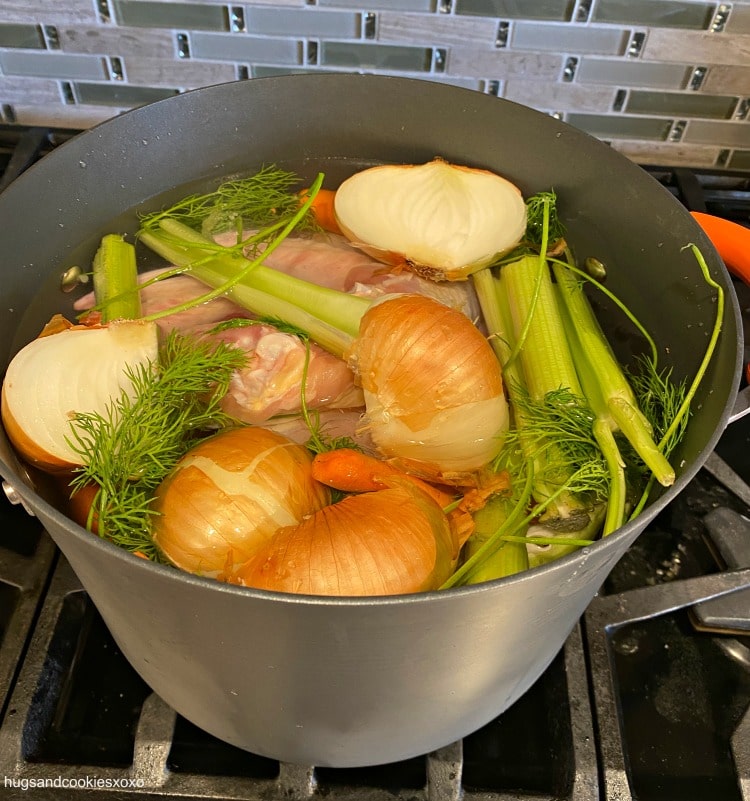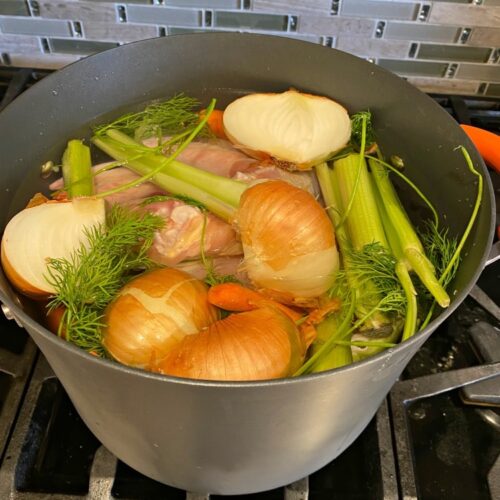 Homemade Chicken Stock
Ingredients
2

whole chickens

cut up by the butcher (backs included)

4-5

carrots

unpeeled and cut into halves

3-4

celery sticks

cut into halves

2-3

onions cut in half

unpeeled

nice big handful of fresh dill

2

T.

kosher salt
Instructions
I used a 10 quart stock pot.

Place the chickens in the pot along with the onions, carrots, celery, dill, salt

Fill pot with water pretty high in pot.

Cover and bring up to a boil.

Lower to a simmer and slide the cover off a drop to create a little crack for evaporation.

Cook on this low simmer 6-8 hours and every 2 hours I add about 4 cups of water as it evaporates. (I do this 2-3 times)

Remove from heat and skim out all of the chicken/veggies and discard them.

Can pass stock through a strainer, too.

This stock can be cooled and frozen for future recipes or used to make soup!
You May Love These, Too! XOXO