Homemade Green Bean Casserole
Homemade Green Bean Casserole is the ultimate side dish for Thanksgiving. This one is made with fresh green beans and no mushrooms! You may also love GREEN BEANS WITH BACON & SHALLOTS.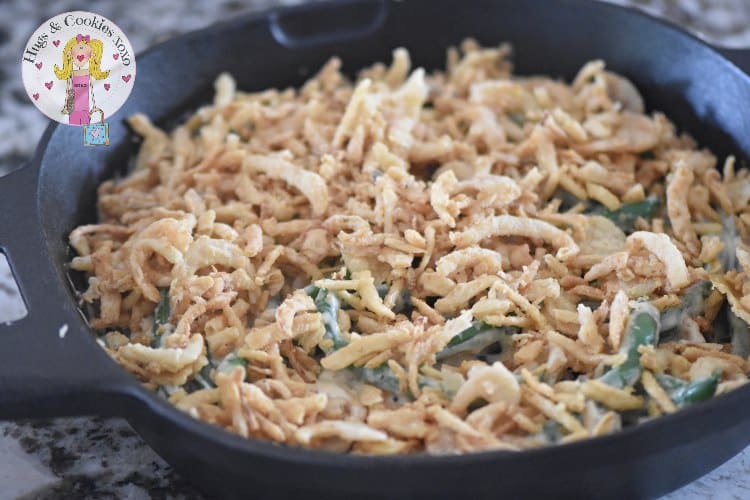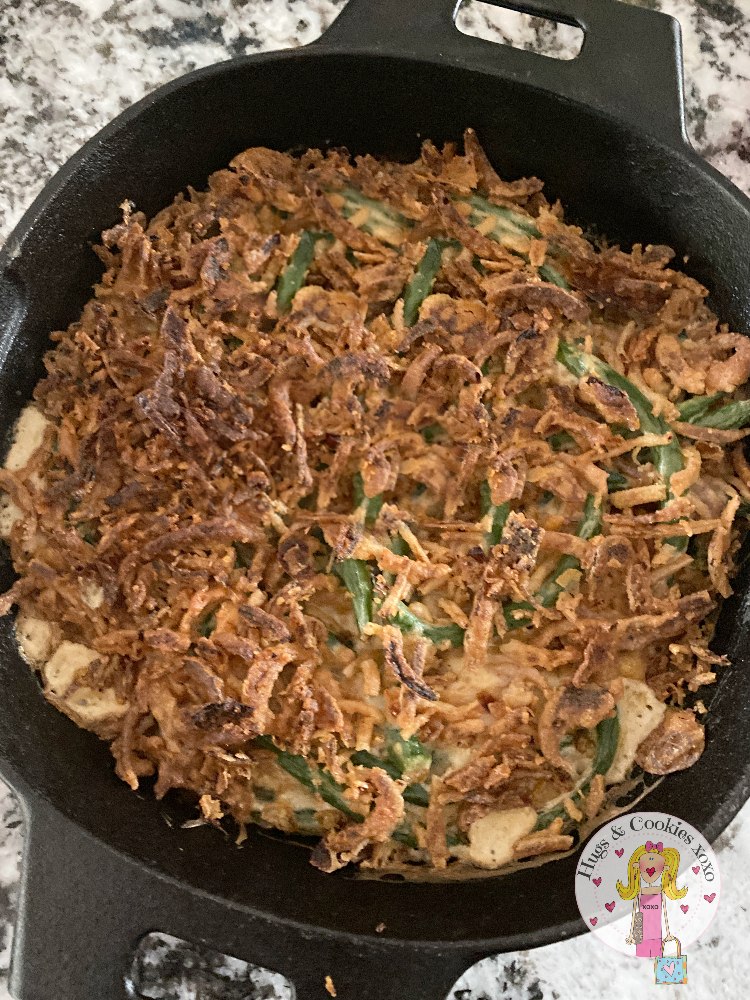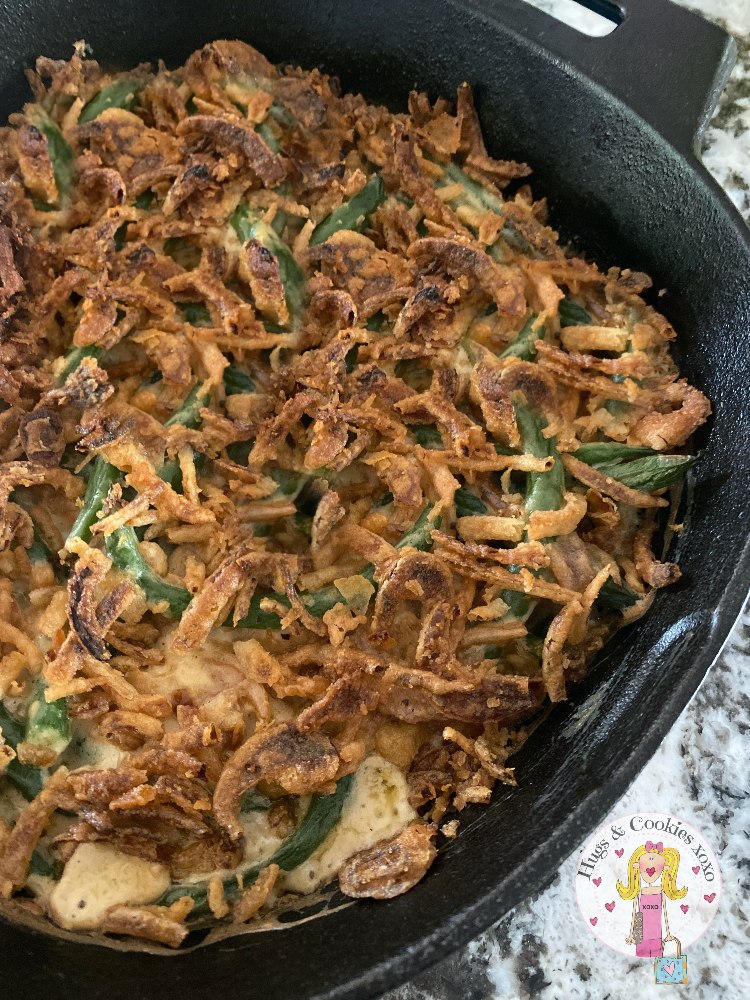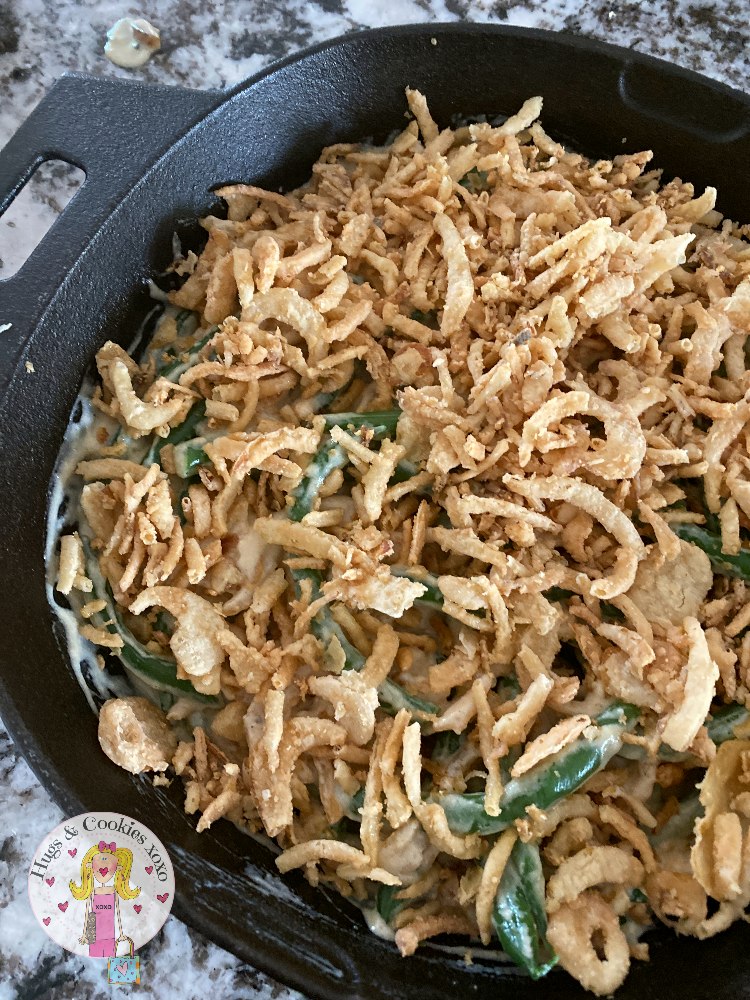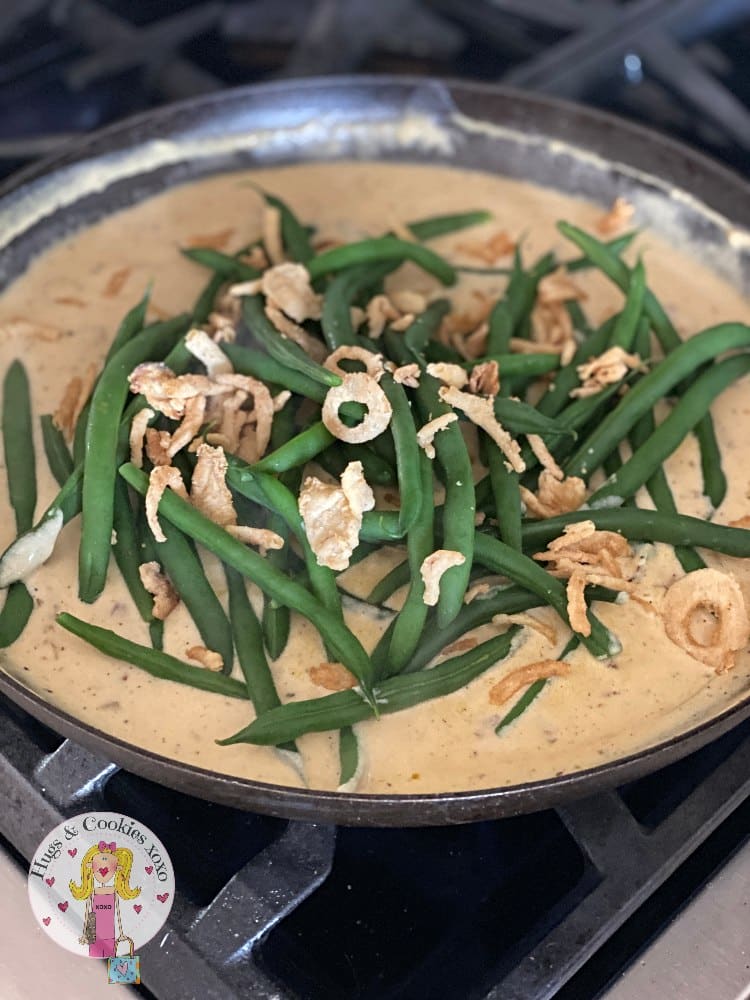 You may need:
Homemade Green Bean Casserole
Ingredients
1 pound fresh green beans, rinsed, trimmed and halved
½ red onion, chopped
2 tablespoons butter
½ teaspoon freshly ground black pepper
2 cloves garlic, minced
2 T. flour
1 cup chicken broth
1 cup half-and-half
1 (6 ounce) can French's onions
Instructions
Preheat oven 475
Bring a gallon of water to a boil in an 8-quart saucepan.
Add the beans and blanch for 5 minutes.
Drain in a colander and immediately plunge the beans into a large bowl of ice water to stop the cooking.
Drain/dry and set aside.
Melt the butter in a 12-inch cast iron skillet on medium-high heat.
Add the onions, 1 teaspoon salt and pepper and cook.
Stir occasionally.
Add the garlic and cook 2 more mins.
Sprinkle the flour over the mixture and stir to combine.
Cook 1 minute.
Add the broth and simmer 1 minute.
Lower the heat and slowly add half & half.
Cook until it thickens about 6 -8 mins.
Remove from the heat and stir in ¼ of the onions and all of the green beans.
Top with the rest of the onions.
Bake until bubbly, approximately 12-15 minutes.