Ice Cream Profiteroles
Cream puffs, profiteroles…equally delicious, but some days it's hard to choose. When it's out outside though, we choose Profiteroles! All the pastry perfection of a cream puff with an ice cream filling! Plus it is completely acceptable to drizzle on lots and lots of hot fudge! I also don't mean the jarred kind. Of course, feel free to use that if tight on time but if you have time check out this Hot fudge recipe!
Ice cream profiteroles are fun to make for the kids and family but they dress up enough for a grown up dinner party, too! You could even set up a make your own profiterole bar! Caramel, hot fudge, crushed cookies, butterfingers-the list goes on and on!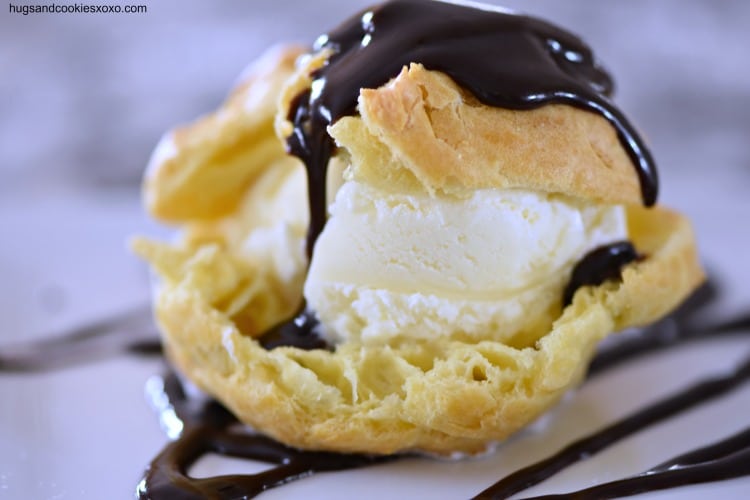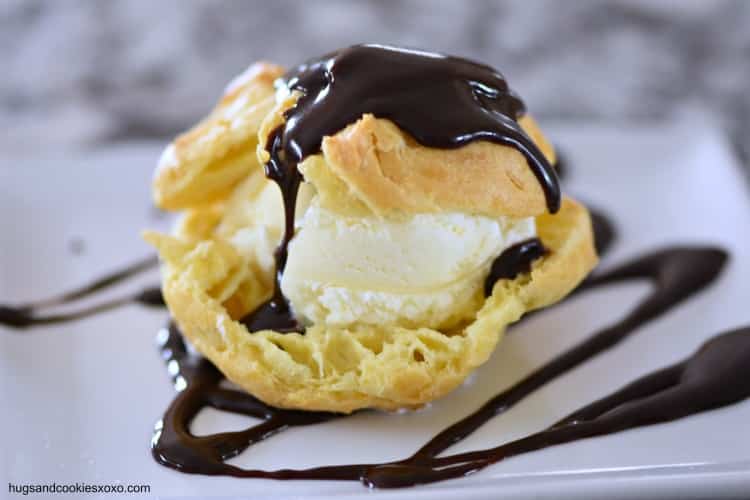 Ice Cream Profiteroles
Ingredients
Shells
1 stick butter (8 Tablespoons)
1 cup water
1 tsp vanilla
1 tsp. sugar
4 eggs
1c flour
Assembly
Ice Cream of your choice
hot fudge
Instructions
Shells
Bring the butter, sugar, water and vanilla to a boil.
Add the flour and stir constantly until it leaves the side of the pot and forms a ball.
Remove and cool.
Beat in 4 eggs, one at a time until smooth.
Drop by T. onto parchment lined cookie sheets
Bake at 400 degrees for 15 mins. Reduce to 350 for 15 mins more.
Remove and immediately make a small slit on the side with a sharp knife to let the steam escape.
Once cool, slice in half.
Pile some ice cream in the middle, drizzle on hot fudge and serve immediately!