Italian Wedding Soup
This Italian Wedding soup is adapted from Ina Garten and it is amazing. It has a little twist from the traditional version as it is made with chicken meatballs. The meatballs are not bland as they use a combo of ground chicken thighs and chicken sausage. A perfect combination. You can also add some spinach to the soup but I didn't have any on hand. Next time, I will definitely try it. Serve this up in a bowl and load on some grated parmesan cheese for the perfect comfort food on a chilly winter night!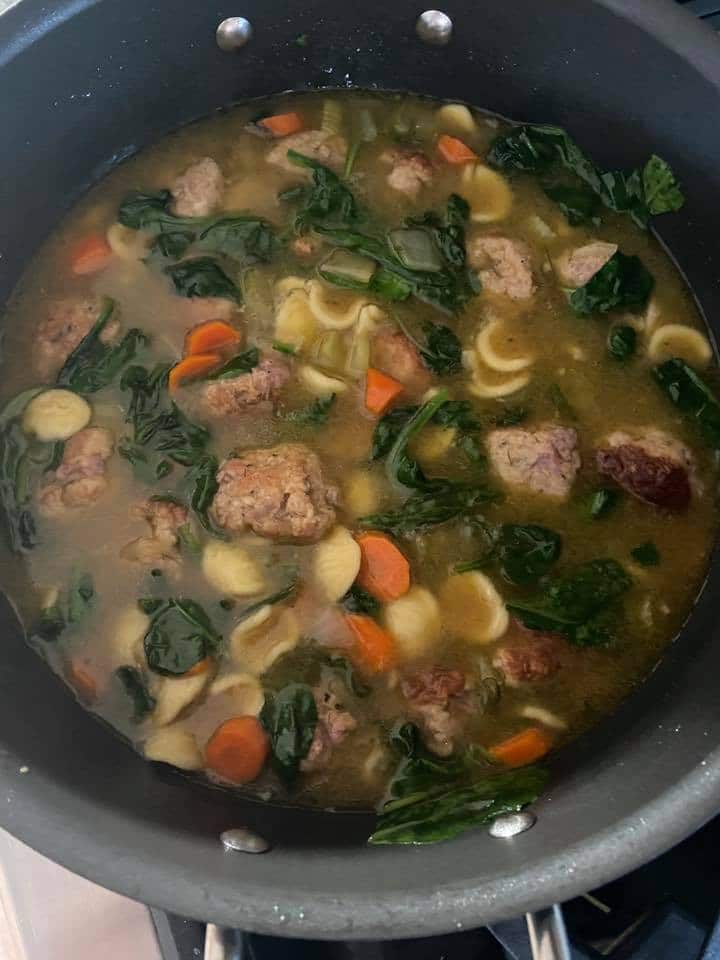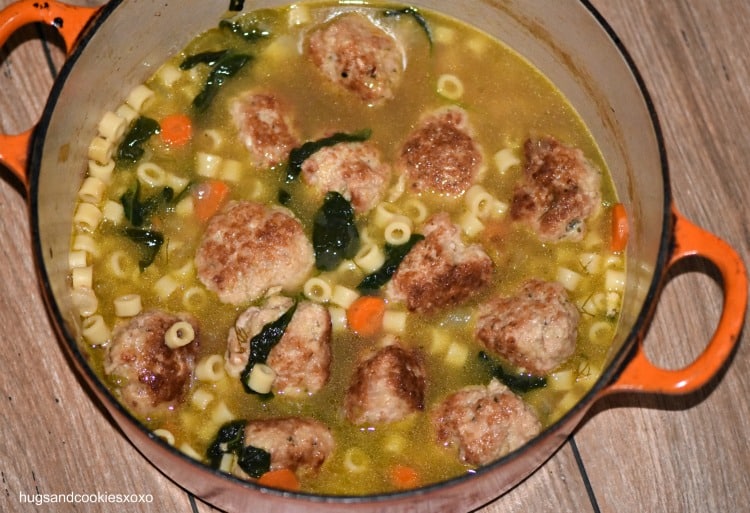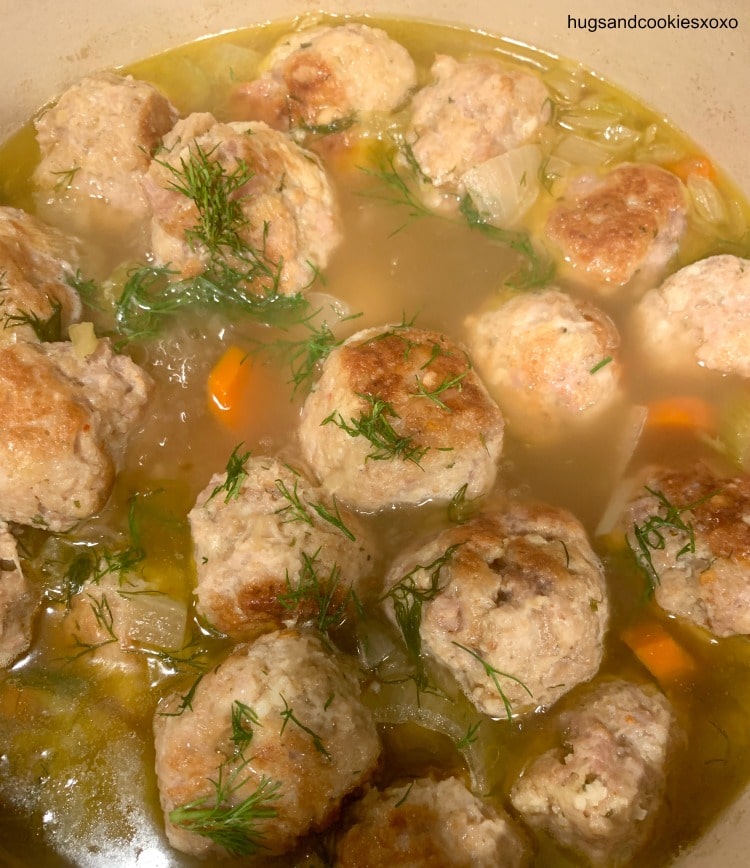 Italian Wedding Soup
Ingredients
¾ pound ground chicken (I use ground boneless, skinless thighs)
½ pound chicken sausage, casings removed
⅔ cup italian bread crumbs
2 cloves minced garlic
3 tablespoons chopped fresh parsley
½ cup freshly grated Parmesan, plus extra for serving.
3 tablespoons milk
1 egg
Kosher salt
Soup
2 tablespoons olive oil
½ onion minced
2 carrots, peeled and diced
2 stalks celery, diced
7 cups chicken stock
½ cup dry white wine
1 cup small pasta like orecchiette
¼ cup minced fresh dill
12 ounces baby spinach, optional
Instructions
Meatballs
Combine all ingredients and pan fry in olive oil until golden brown and almost cooked through.
Set aside.
Heat oil in a soup pot.
Add the onion, carrots, and celery and saute 5 mins, stirring occasionally.
Add the chicken stock and wine and bring to a boil.
Add the pasta and cook 6 mins.
Add the meatballs.
Add salt to taste and dill.
Simmer 15 minutes.
Add spinach just till wilted and serve.
Serve with a generous sprinkle of parmesan cheese.