Jammin' Jam Thumbprints!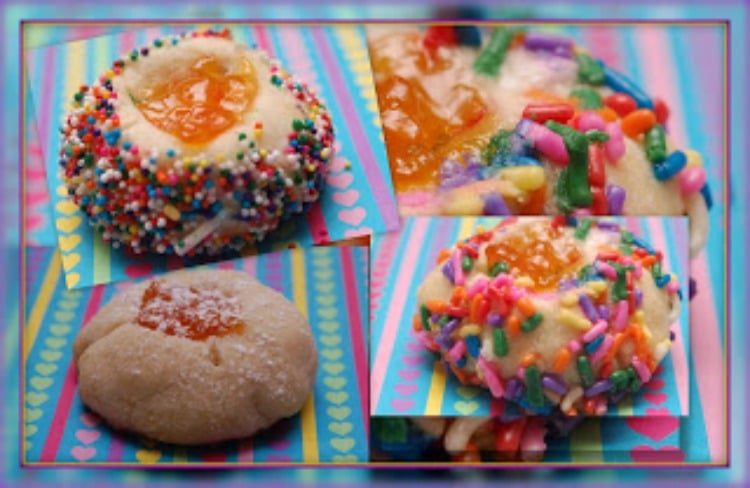 My Mom's Thumbprints-love these!!!!!!!!!!!! Thanks Mom xoxo
1 pound butter, softened
1 1/2c. confectioner's sugar
2 tsp vanilla
4 1/2-5c. flour
pinch of salt
jam to fill with
sprinkles (optional)
Preheat oven to 350. line pans with parchment paper.
Beat butter, sugar and vanilla. Add salt. Sift the flour and add. I only needed the 4 1/2c. Chill 40 mins. Pinch off small chunks of dough and roll into balls. Indent top with thumb and add drop of jam. Bake approx. 15-20 mins. When cool top with powdered sugar. optional: roll dough in egg white and sprinkles before filling with jam!