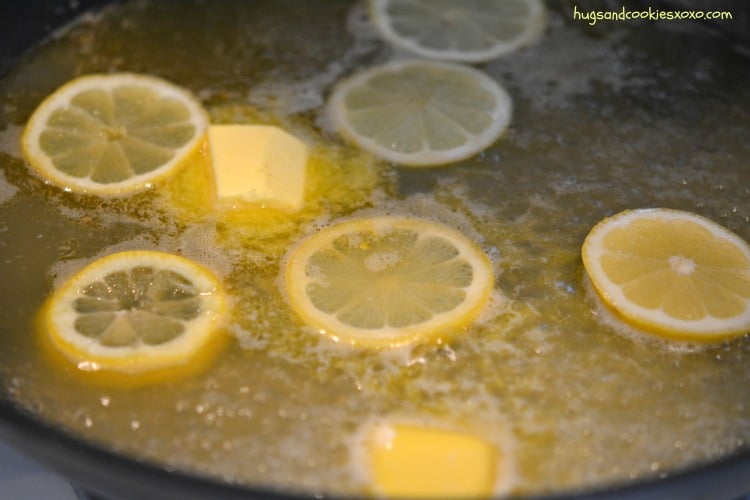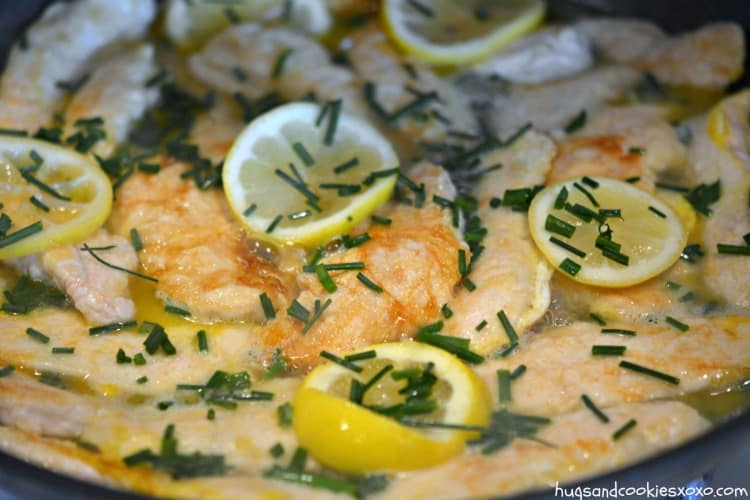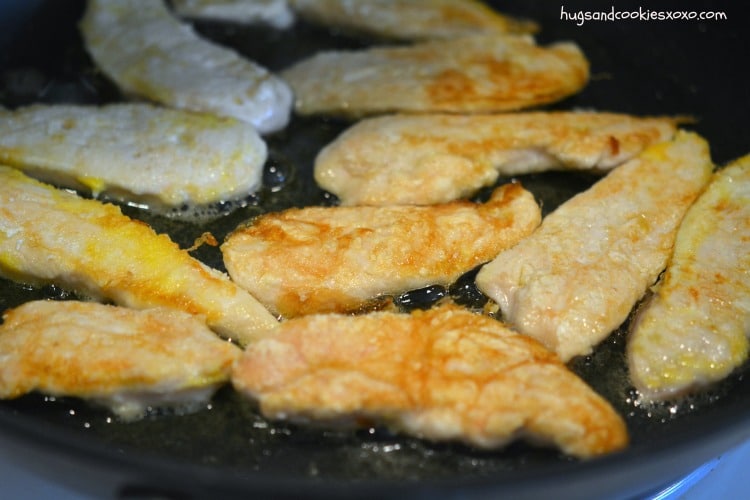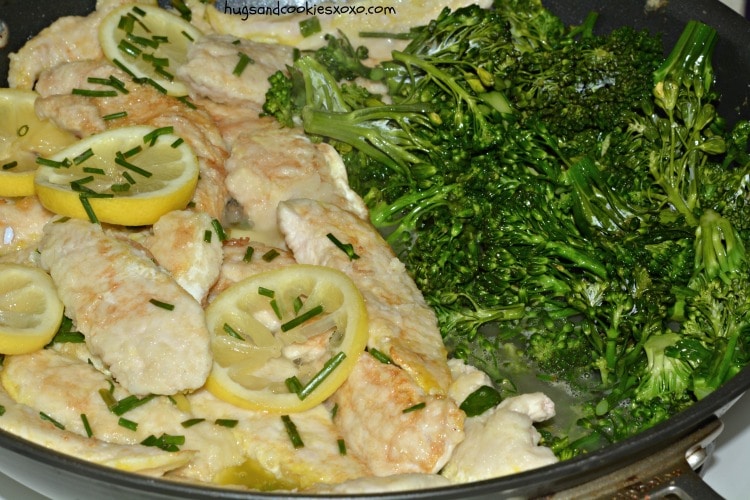 Lemon Chicken Tenders
Ingredients
1½ pounds chicken tenders
2 lemons, sliced extremely thin
2 lemons, juiced
8 Tablespoons butter
salt/pepper/chili powder to taste
1 cup cornstarch
Chopped Chives
Instructions
Heat butter in large skillet.
Dredge chicken in cornstarch, season with salt/pepper and add to skillet.
Cook chicken a few minutes on each side until nicely browned.
Remove to a plate and ad lemon slices to skillet.
Cook 3 minutes turning one time.
Return chicken to skillet and pour on lemon juice. Heat until cooked through.
Top with the lemon slices and chives.