Chocolate Peanut Butter Levain Copycats
Have you been to the Levain baker in NYC? We have been there several times to enjoy their thick, undercooked, HUGE cookies. With the pandemic going on, I do not foresee any NYC trips in the near future so I knew I had to try these when I saw them over at The Domestic Rebel. These are huge cookies so they they definitely can count as a meal!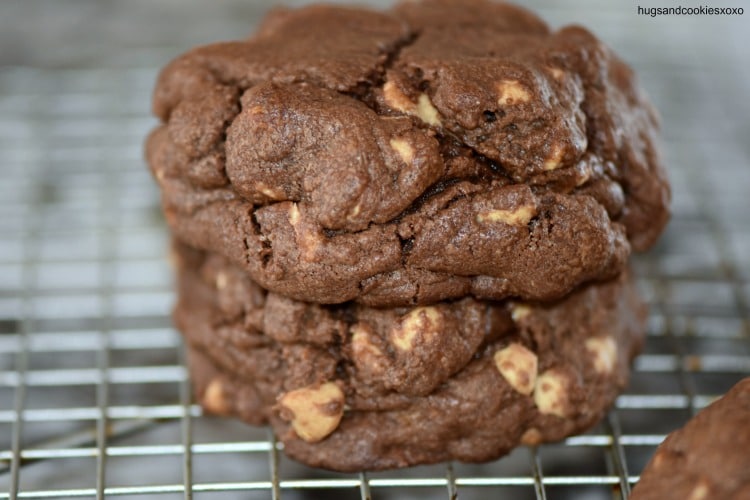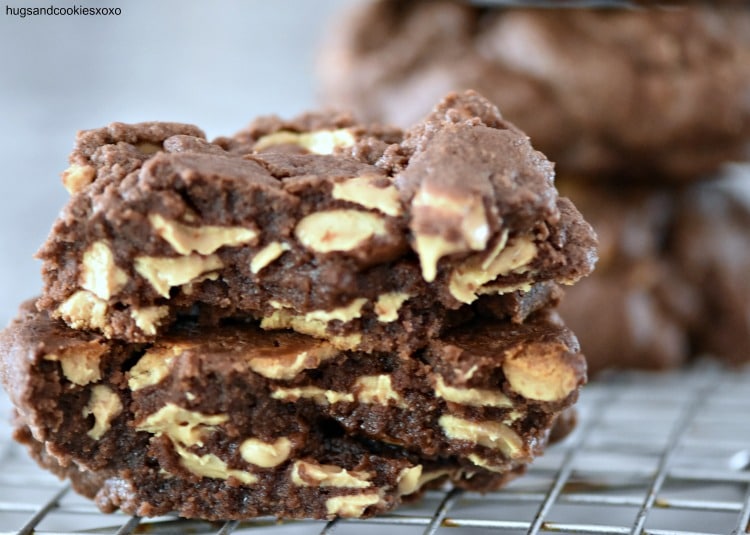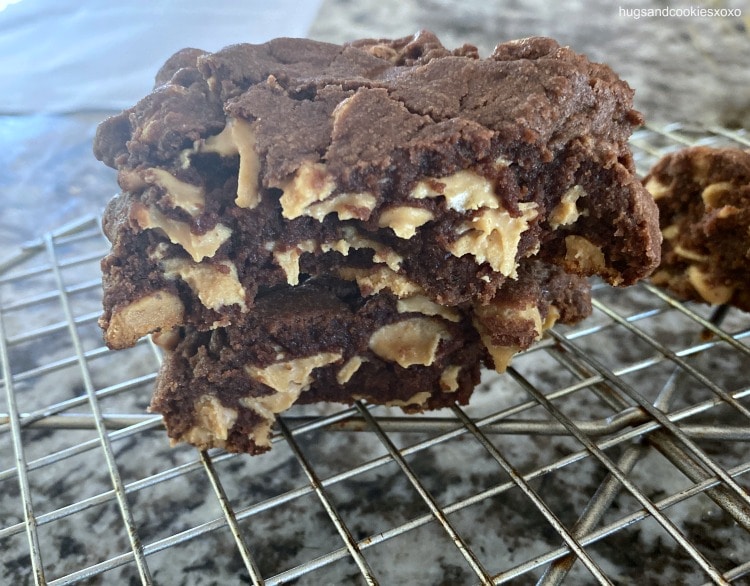 Chocolate Peanut Butter Levain Copycats
Ingredients
1 cup cold butter
1½ cups sugar
2 eggs
½ c. cocoa powder
1½ tsp. vanilla extract
1 tsp. cornstarch
1 tsp. baking soda
½ tsp. salt
1 c. cake flour
1½ c. all-purpose flour
3¼ cups peanut butter chips (I used Reese's)
Instructions
Preheat oven to 400° degrees F.
Line 2 baking sheets with parchment paper.
In a mixer, beat butter and sugar. .
Add eggs and vanilla.
Add cocoa powder, cornstarch, baking soda, salt, cake flour, and all-purpose flour.
Mix on low and fold in the chips.
Chill 15 mins.
Use a food scale and measure out 6 ounces of dough for each cookie. Flatten a bit.
Bake approx 12 mins and let cool on sheet.
They will firm up as they cool.
Adapted from
The Domestic Rebel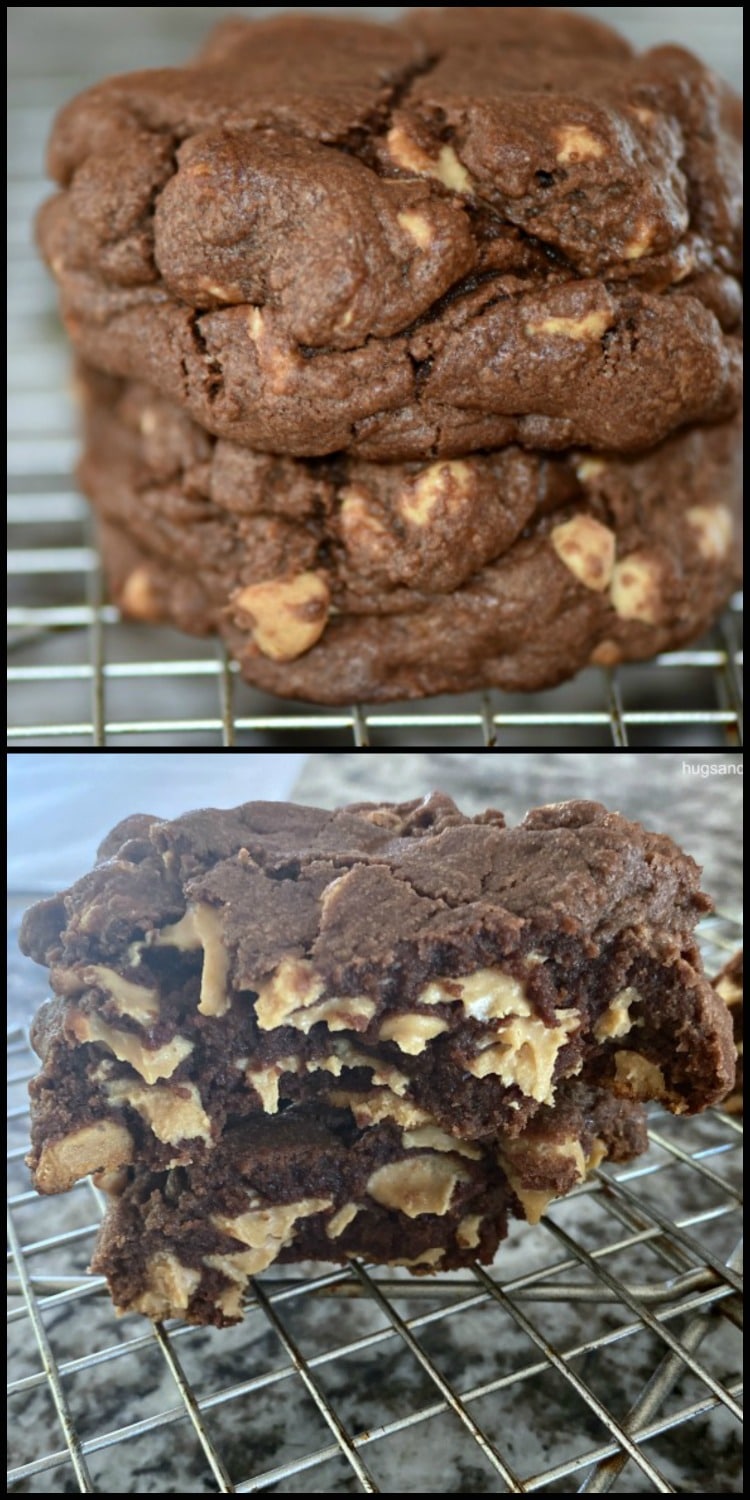 You May Love These, Too! XOXO