Loaded Monster Cookies
These loaded monster cookies are like the kitchen sink of all cookies. They are loaded and loaded with goodies! This is the cookie that makes your kids' eyes light up when they enter the kitchen! Your kids may enjoy helping with this recipe, as well. I know mine did! Add extra m &m's if they help because they sure do eat quite a few along the way before ever making it into the oven. You've been warned!
You may need: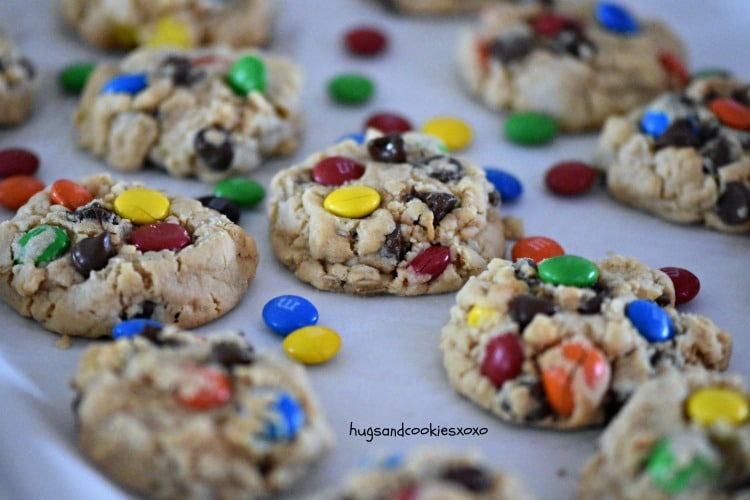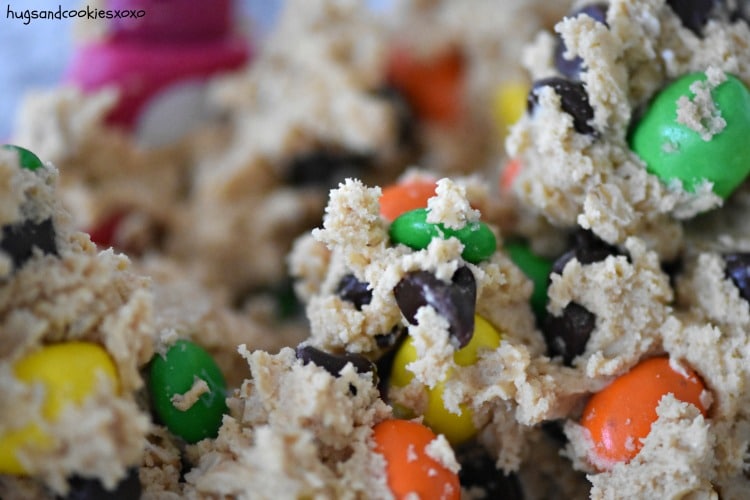 Loaded Monster Cookies
Ingredients
prep time
20 MINS
cook time
8 MINS
total time
28 MINS
The ultimate after-school snack: Monster Cookies! Soft & tender, with peanut butter, oatmeal, chocolate chips, and m&m's.
course: DESSERT
cuisine: AMERICAN
keyword: COOKIE, COOKIES, MONSTER COOKIES
servings: 24 COOKIES
calories: 259 KCAL
Report this ad
Ingredients
¾ cup (1½ sticks) unsalted butter, softened softened
¾ cup peanut butter
¾ cup loosely packed light brown sugar
¼ cup granulated sugar
1 large egg
1 large egg yolk
1½ teaspoons vanilla extract
1¾ cups all-purpose flour
½ cup old-fashioned oats
¼ cup cornstarch
1 teaspoon baking soda
¾ teaspoon kosher salt
1 cup semi-sweet chocolate chips
1 cup m&m's
Instructions
Preheat the oven to 375 degrees and line cookie sheets with parchment paper.
Beat butter, peanut butter, brown sugar, and sugar 3 minutes.
Add egg, yolk, and vanilla.
Add the flour, oats, cornstarch, baking soda, and salt.
Fold in chocolate chips and m&m's.
Scoop large tablespoons of dough onto cookie sheets and bake approx 9-11 mins.
Cool a bit and eat!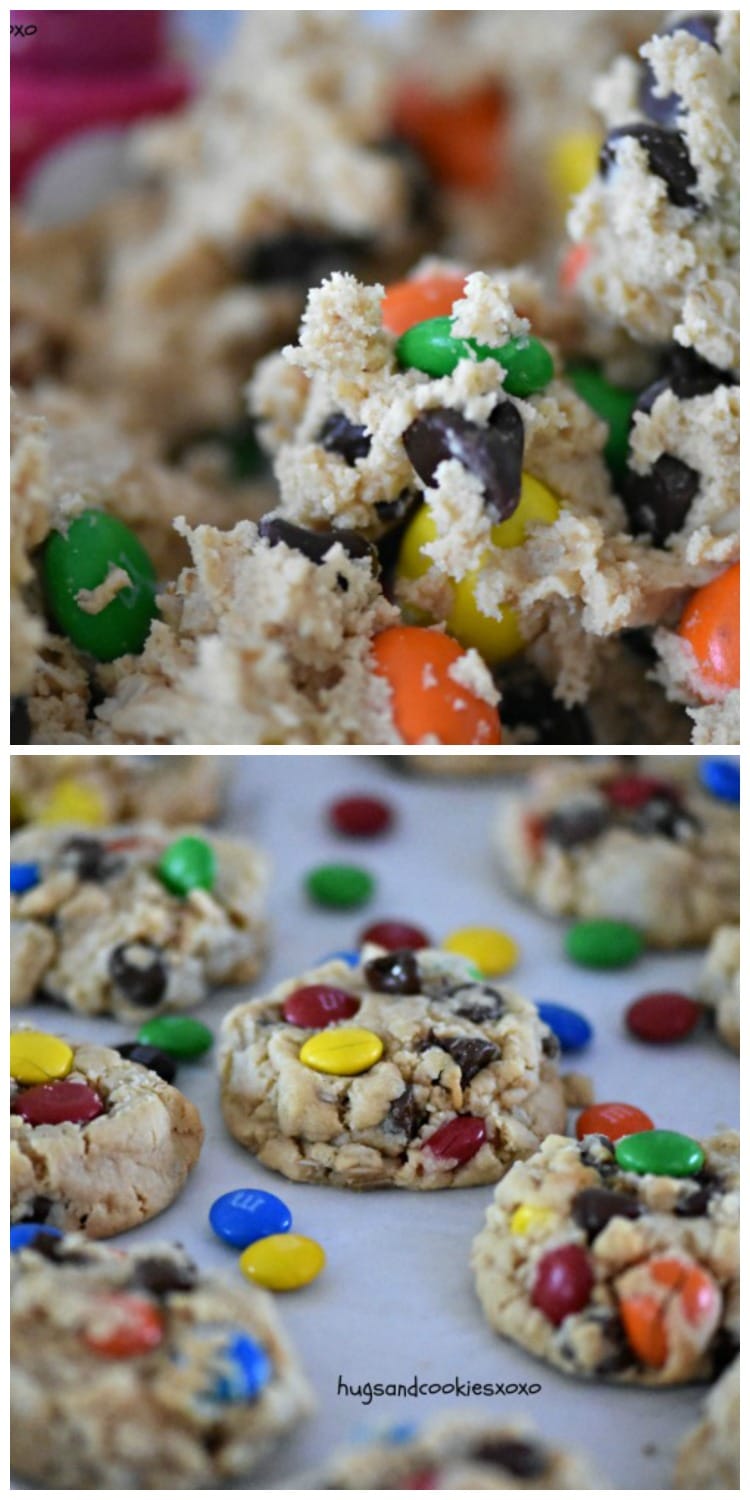 You May Love These, Too! XOXO