Lucky Charms Swig Cookies
Have you ever tried a standard Swig Sugar Cookie before? If not, you have to and if you have kids you need to try this version with Lucky Charms. These are a perfect dessert to make for St. Paddy's Day, too! I made my icing pink because who doesn't like pink frosting! But… you can make yours any color you choose. Green, blue, even left white would all look great! My kids had fun helping me with this cookie. They especially loved sorting out the marshmallows from the cereal. I think a few purple horseshoes may have disappeared along the way! To store these cookies, let the frosting set up a few minutes and then layer them in a tupperware between sheets of wax paper. I hope your kids enjoy this!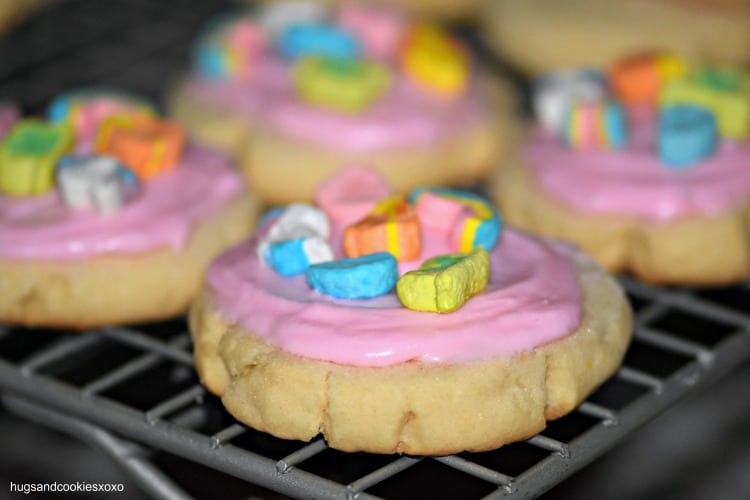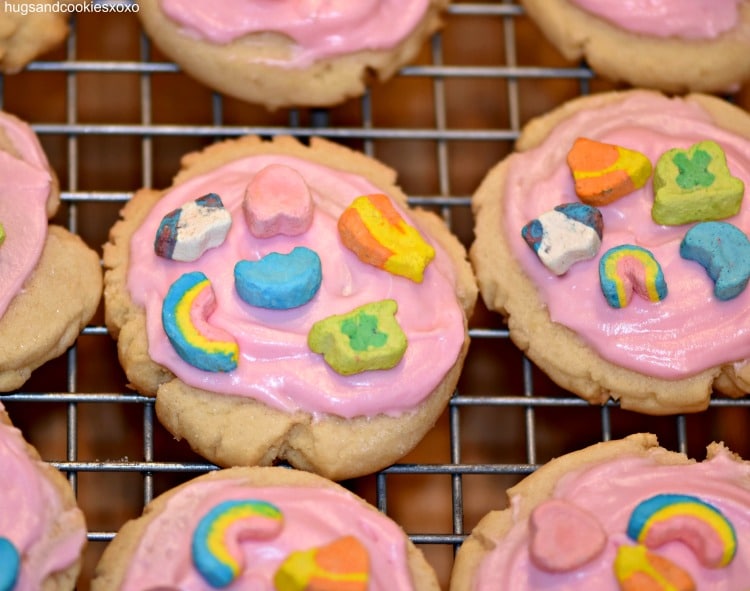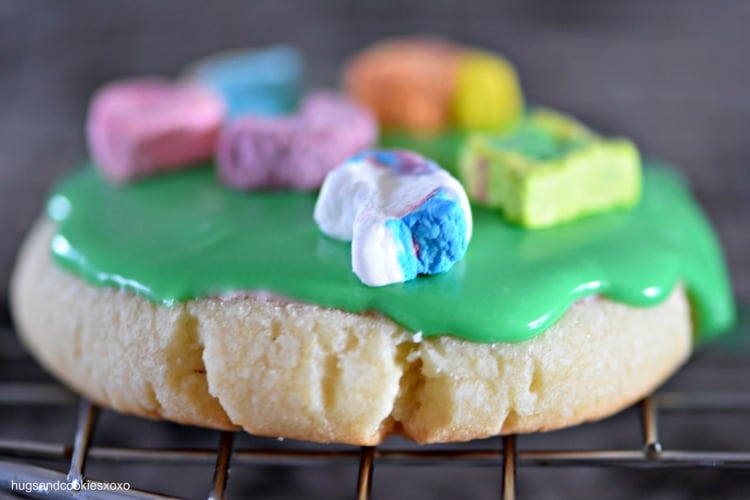 You may also like:
Lucky Charms Swig Cookies
Ingredients
1 cup Butter
¾ cup canola oil
1¼ cups granulated sugar
¾ cup powdered sugar
2 tablespoons water
2 eggs
1 teaspoon vanilla
5½ cups flour
1 teaspoon Salt
½ teaspoon Baking Soda
½ teaspoon Cream Of Tartar
Frosting:
⅓ cup soft butter
½ teaspoon vanilla
4½ cups powdered sugar
¼ c. milk
1-2 drops Red Food Coloring, Optional
Lucky Charms marshmallows
Instructions
Cookies
Preheat the oven to 350°F.
Beat butter, oil, sugar, powdered sugar, water, eggs, and vanilla until smooth and well combined. Add the dry ingredients slowly to incorporate.
Roll into balls.and lay on a cookie sheet lined with parchment or a silpat.
Dip the bottom of a glass some sugar and press down on each cookie.
Bake the cookies for 8-10 minutes, or until the bottom is lightly browned.
Cool.
Frosting
Beat butter and vanilla until well combined.
Add the powdered sugar slowly and milk until the right consistency.
Add coloring and frost cookies.
Top with marshmallows from Lucky Charms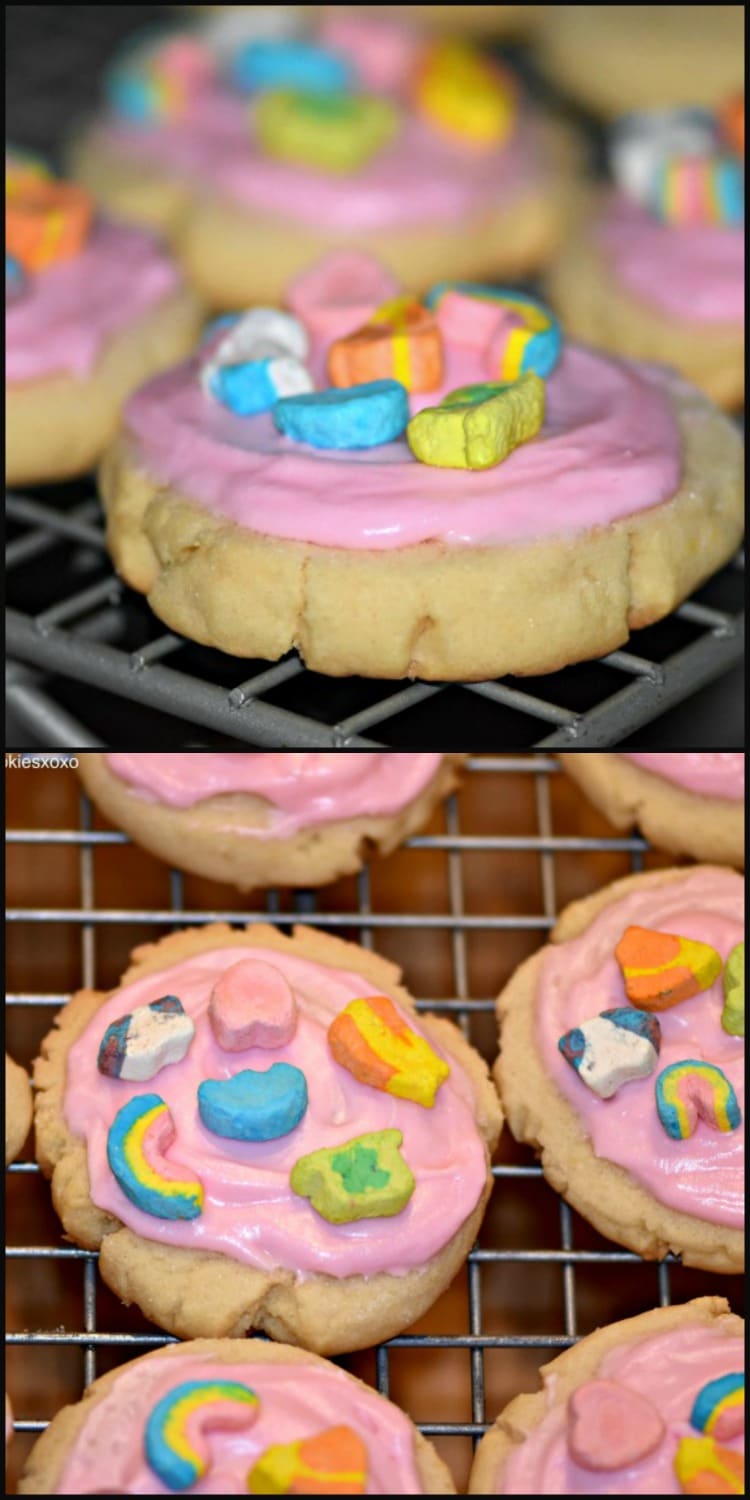 You May Love These, Too! XOXO