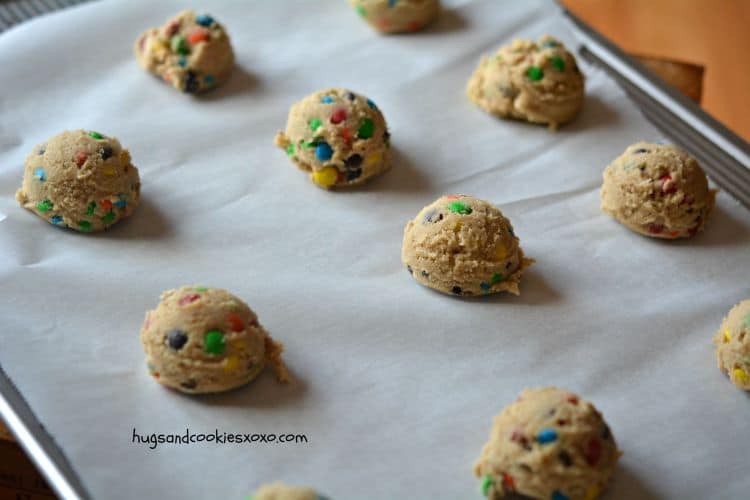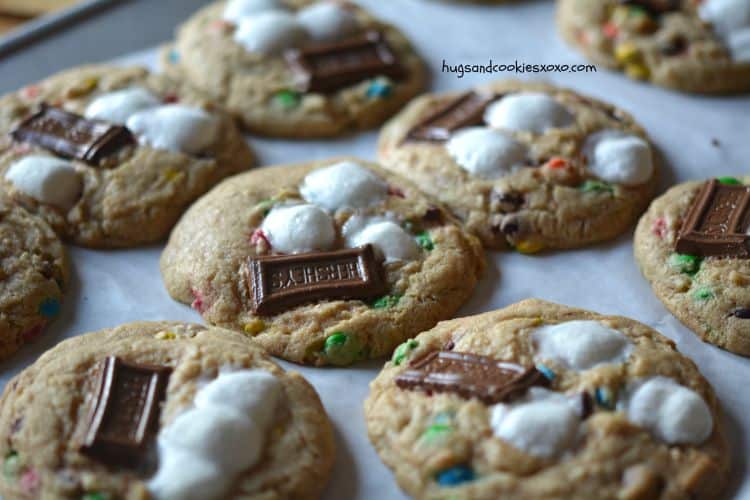 You'll Need:
M and M S'mores Cookies
Ingredients
Ingredients:
12 T. salted butter, softened
¾ c. dark brown sugar, packed
¼ c. sugar
1 egg
2 tsp. vanilla
2 cups flour
2 tsp. cornstarch
1 tsp. baking soda
pinch of salt
1 bag Mini M & M's
Mini Marshmallows (3 per cookie)
2 -3 Hershey Bars, broken into rectangles
Instructions
Preheat oven to 350 degrees F. Line baking sheet with parchment.
Beat butter and sugars till creamy.
Add egg and vanilla.
Add flour, cornstarch, baking soda and salt.
Fold in M & M's
Using a cookie scoop drop dough onto sheet.
Bake about 8 minutes.
Remove from oven and press one chocolate piece into each cookie with 3 marshmallows.
Return to the oven for 4 more minutes or until baked through and marshmallows have poofed!
Let cool on cookie sheets.