Margarita Corn & Rice
This is a fun twist on some corn and rice. Be sure you salt the rims of your serving bowls. Just rub the edge of a cut lime all around and dip into a plate filled with coarse salt. I started by oven roasting my corn to get some nice browning action on it. Butter, salty, yummy! Then, I heated some oil, shallots and rosemary to infuse the oil! Smells absolutely delish! Add in your roasted corn, some brown rice,  some tequila and let it simmer down to perfection. Serve it up in your salt rimmed bowls or glasses with fun lime twist!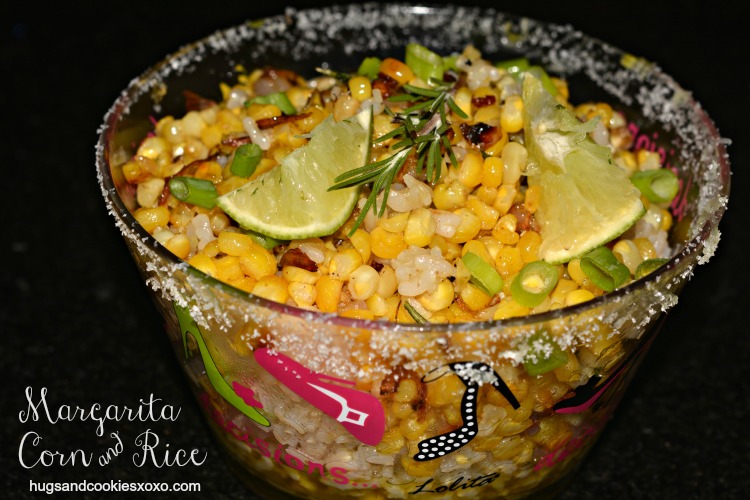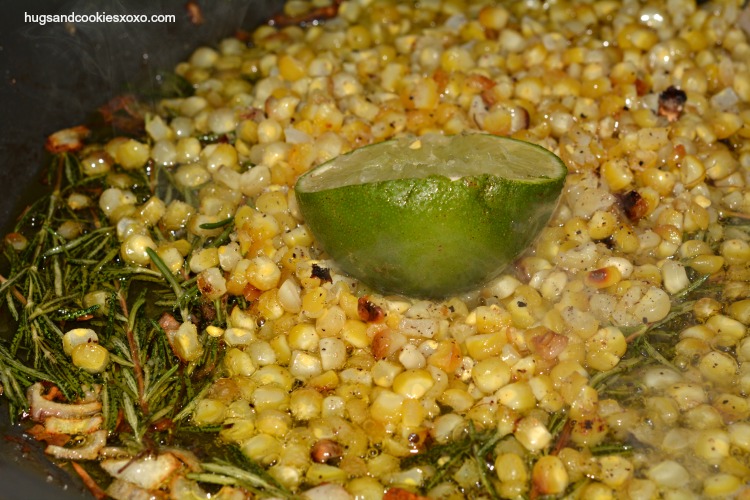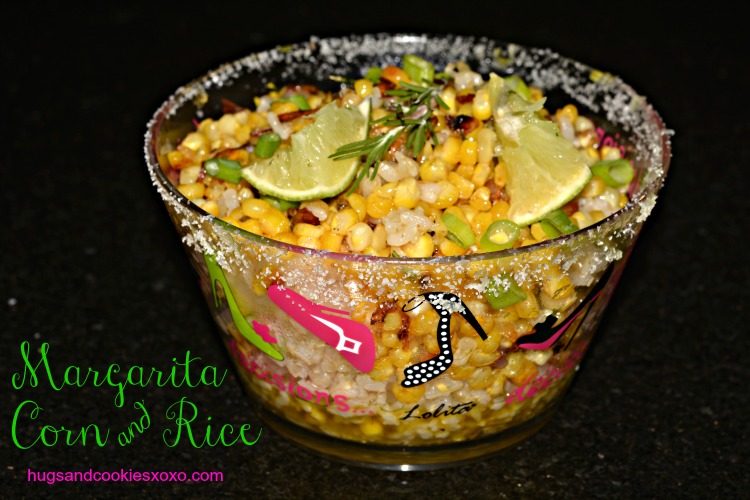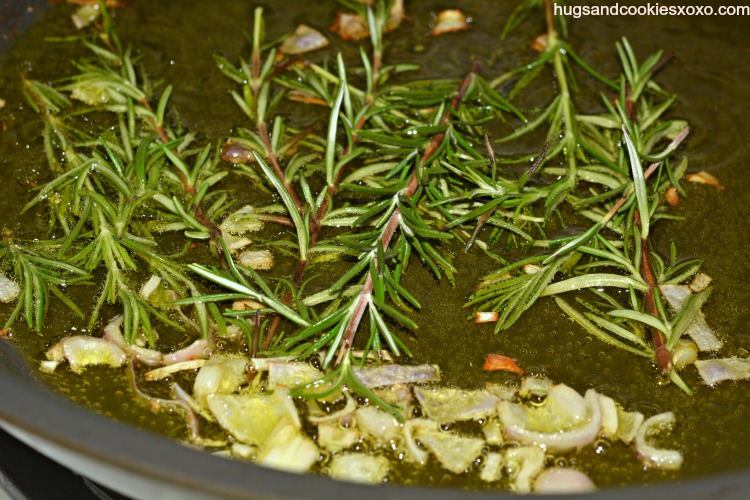 Margarita Corn & Rice
Ingredients
4 cobs of corn
2 Tablespoons melted butter
salt & pepper
¼ cup olive oil
2 shallots, sliced
fresh rosemary
1 lime, juiced and zested
1 - 4 tablespoons Tequila (personal preference)
1-2 cups brown rice, precooked
scallions, for garnish
Instructions
Heat oven to 400.
Line jelly roll pan with nonstick foil and place the corn on top.
Pour on the melted butter, s & p and roast 40-50 minutes until nicely browned. Turn occasionally.
Let cool and cut kernels off the cob.
Heat oil in skillet. Add shallot and 3-4 rosemary sprigs. Cook a few minutes.
Add lime juice, zest, tequila and let simmer a few minutes.
Add corn and rice to skillet. Stir to combine all flavors.
Serve with a garnish of sliced scallions and some lime wedges in salt rimmed bowls!