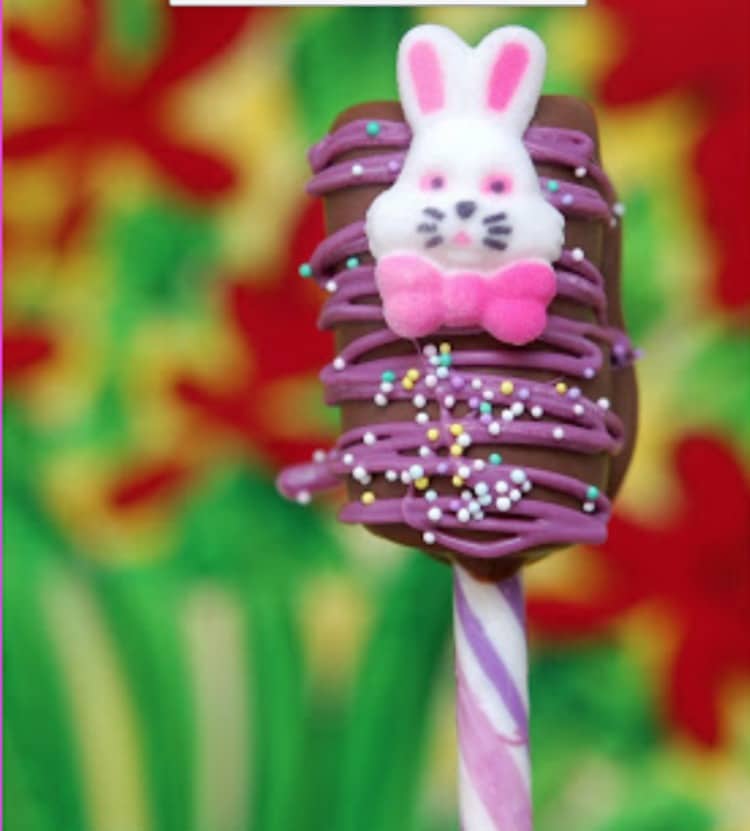 HOPPY EASTER!!! THESE ARE CHOCOLATE DIPPED MARSHMALLOW POPS!
The chocolates used here are from Chocoley. Their Bada Bing Chocolates are amazing. They have white, milk, dark and even extra dark. Head over and check out their Easter page of goodies NOW!!!  You can also find Chocoley on Facebook here!
Thread marshmallows on a candy stick and dip in chocolate. Decorate with Easter Candies!