Dip some Oreos for the perfect World Series Snack! My favorite dipping chocolates? CHOCOLEY!!!!!! Check out their Bada Bing melts…they are outstanding! Their chocolates are also nut free, gluten free and egg free!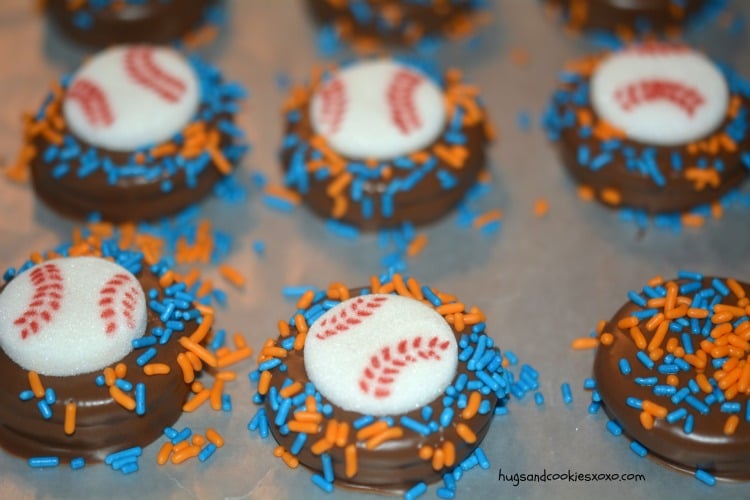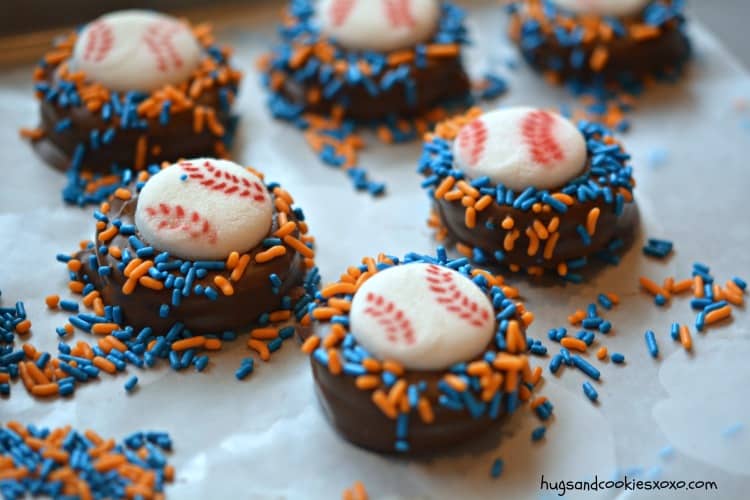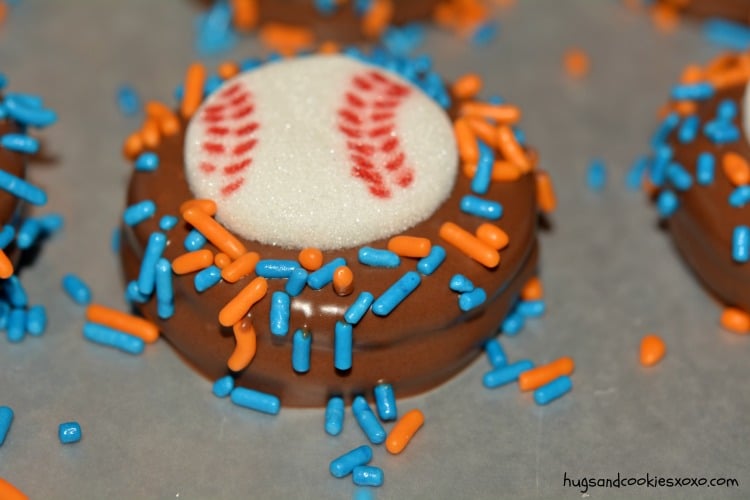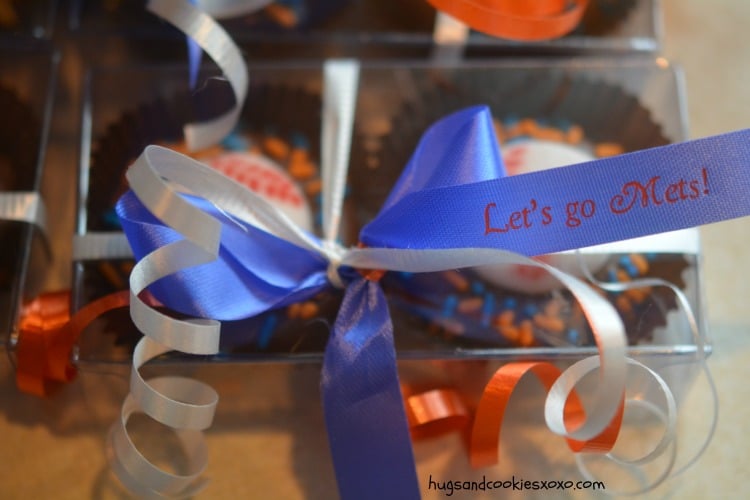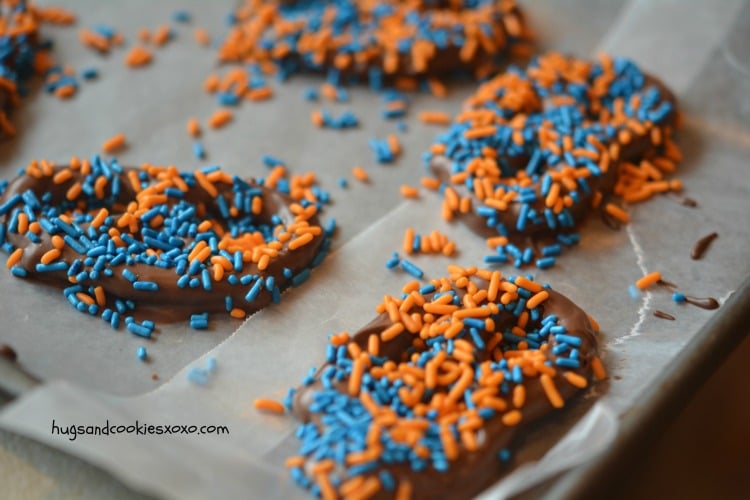 I even dipped some pretzels too!

Mets Chocolate Dipped Oreos
Ingredients
1 box Oreos
1 Bag Bada Bing Chocoley Melts
sprinkles
icing sugar candies, optional
Instructions
Melt chocolates according to package directions.
Dip one oreo at a time and set them on wax paper.
Add candies and/or sprinkles.
Place in fridge to set up and harden chocolate.