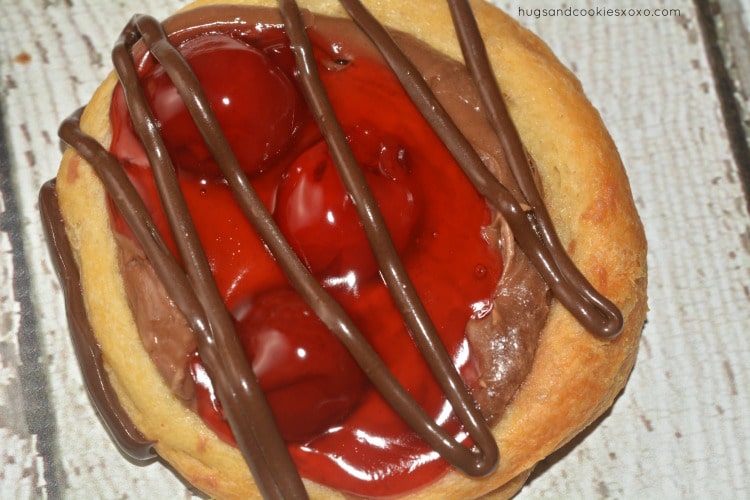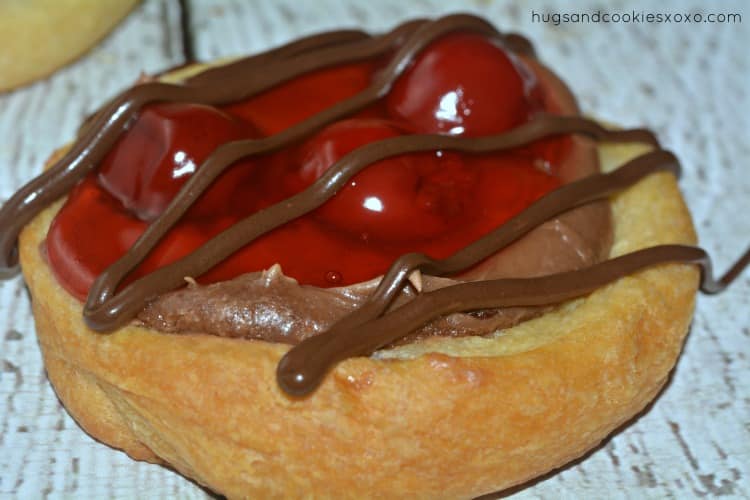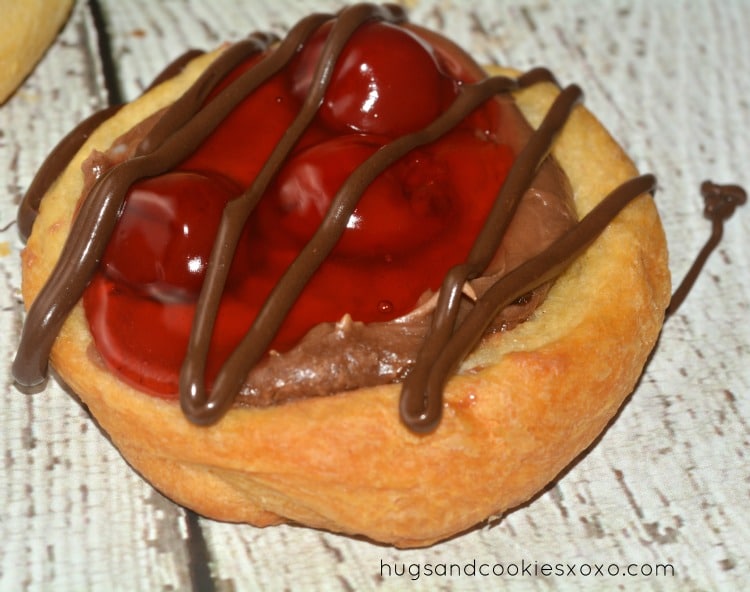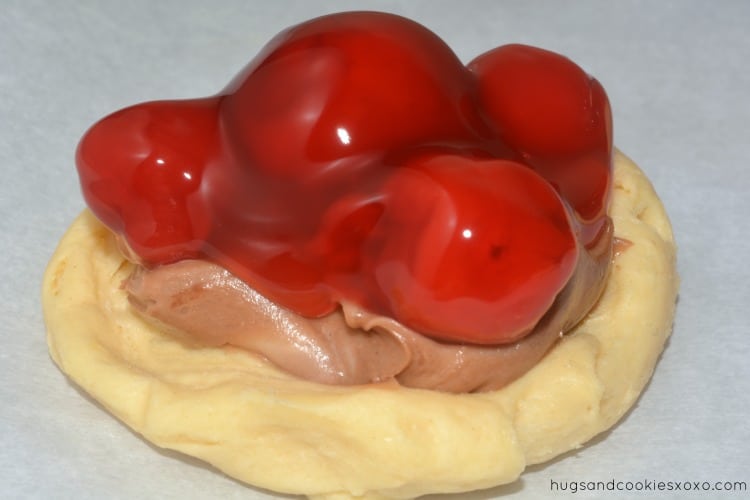 You'll Need:
Ingredients
1 roll Pillsbury Crescent Rolls
flour, just for dusting
Filling
4 ounces soft cream cheese
⅓ cup sugar
splash vanilla
½ cup chocolate chips, melted and cooled a bit
1 can cherry pie filling
½ cup chocolate chips, melted for drizzling over tops if desired
Instructions
Open container of rolls and do no unroll them. Use a sharp, serrated knife to cut through them like slice/bake cookies. Make 10 slices.
Lay each slice on a parchment lined cookie sheet.
Use a measuring cup to flatten each roll out and build a small wall around the edge.
Use a drop of flour to prevent sticking and press with your fingertips, too.
Filling:
Electric mix cream cheese, sugar and vanilla until smooth.
Add cooled chocolate chips.
Dollop a small amount into each "danish."
Add a teaspoonful of cherries.
Bake at 350 for 18-20 minutes.
Put melted chips in pastry bag and pipe over the tops.