Mirror Glazed Chocolate Layer Cake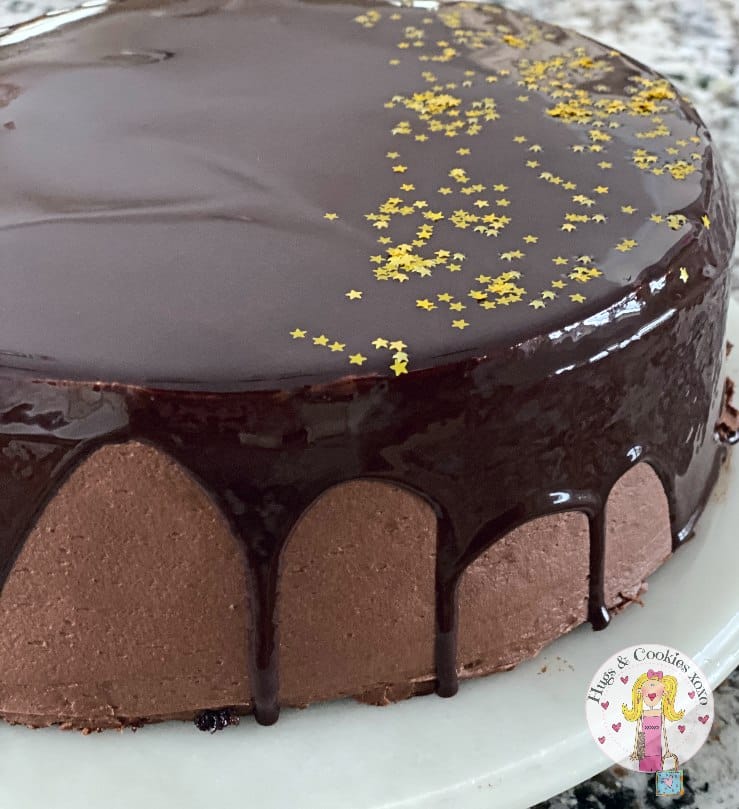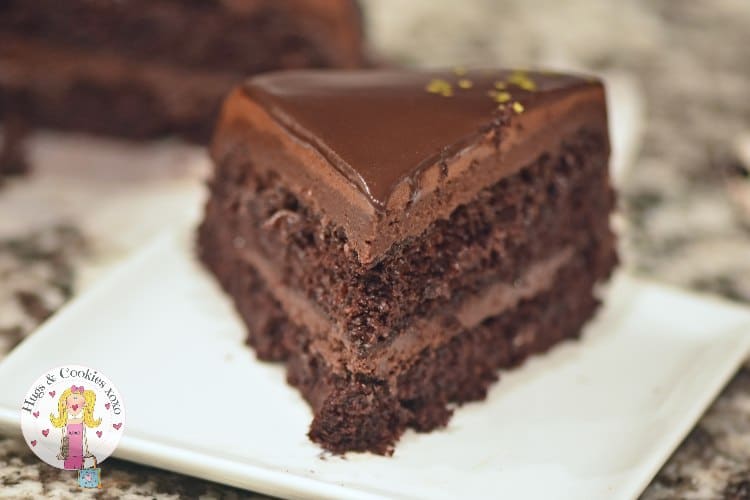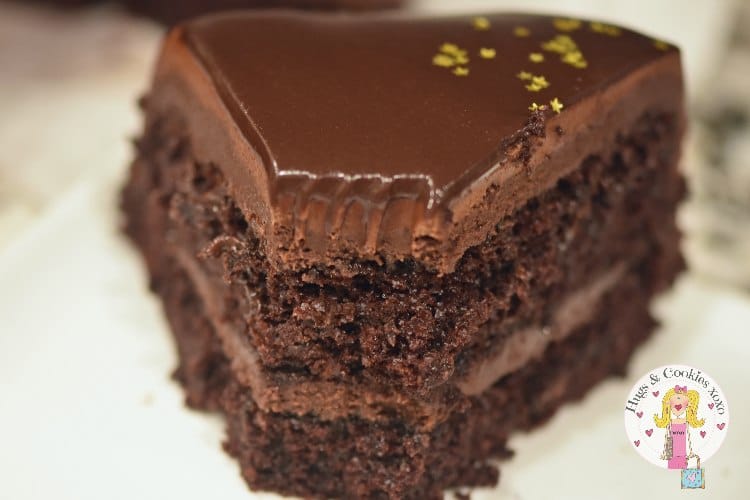 You may need:
Mirror Glazed Chocolate Layer Cake
Ingredients
1¾ c. flour
¾ cup unsweet. cocoa powder
1½ tsp baking powder
1½ tsp baking soda
2 cups sugar
1 tsp salt
2 eggs
1 cup milk
½ cup canola
2 tsp vanilla extract
1 cup boiling water
Frosting
3 sticks butter
5 c. powdered sugar
1cup cocoa powder , unsweetened
½ cup milk
2 tsp vanilla extract
Mirror Glaze
2½ T. cold water
4 tsp gelatin powder
⅔ cup water
⅔ cup heavy cream
1 cup cocoa powder, unsweetened and sifted
1 cup + 2 T. sugar
Instructions
Preheat oven to 350°F
Grease two 9" cake pans with Pam, line with parchment and grease again.
Sift flour, cocoa, baking powder and baking soda into a large bowl.
Add sugar and salt.
Whisk in eggs, milk, oil and vanilla by hand.
Add water.
Divide into pans and bake approx 35-38 mins until cake tester comes out clean.
Let cool -then freeze so frosting the layers will be easier.
Layer the cakes with frosting between and frost the entire cake.
Place cake in refrigerator a few hours or overnight.
Glaze
Place the 2½T. water in a small bowl. Then add in the gelatin and stir to combine. Let sit 5 mins.
(IT will seem like rubber.)
Whisk cocoa and water together in a saucepan.
Slowly add cream and sugar: Gently mix with a rubber spatula, not a whisk.
Turn stove to medium high and heat this to a boil stirring gently.
Once boiling, remove heat and add in the gelatin-stir slowly to dissolve it.
Pour this through a trainer into a glass bowl to remove air bubbles.
Press plastic wrap on surface and cool about 2 hours until 86 degrees.
Strain it once more at this point.
Place the cake on a cooling rack over a jellyroll pan to catch the excess glaze.
Pour glaze on top of your chilled cake.
Let set and enjoy!
:
This beautiful recipe is from
Recipe Tin
-check out her page!!!