Mom's Matzoh Balls
This recipe will make 6 HUGE matzoh balls or about 10 normal size-(I halved the recipe and made 5 one day)  For a larger quantity, make them smaller and reduce cooking time by a few minutes. The centers will be soft when they are done. Pair this with your fave chicken soup for a complete meal!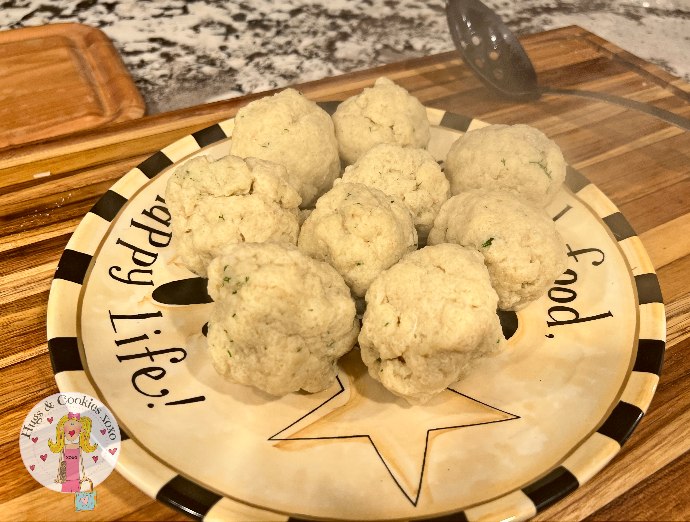 Mom's Matzoh Balls
Ingredients
4 eggs
1 cup matzo meal
¼ cup chicken stock (homemade if you have!)
¼ cup chicken fat
2 tablespoons finely chopped parsley or dill (Mom uses dill)
2 teaspoons kosher salt
Instructions
Combine and mix: eggs, matzo meal, stock, chicken fat, parsley and salt.
Cover and chill 1 hour.
Bring a large pot of salted water to a boil.
Divide mixture into ball shapes and drop carefully into the water.
Cover and boil 1 hour.
Place one into a bowl and ladle your chicken soup on top!