Neapolitan cookies, also known as rainbow cookies, are by far my most favorite cookies. They are not the easiest cookie to whip up but the good news is they freeze well. So make a huge batch and squirrel some away for yourself in the freezer! In a few weeks, you'll be happy you did!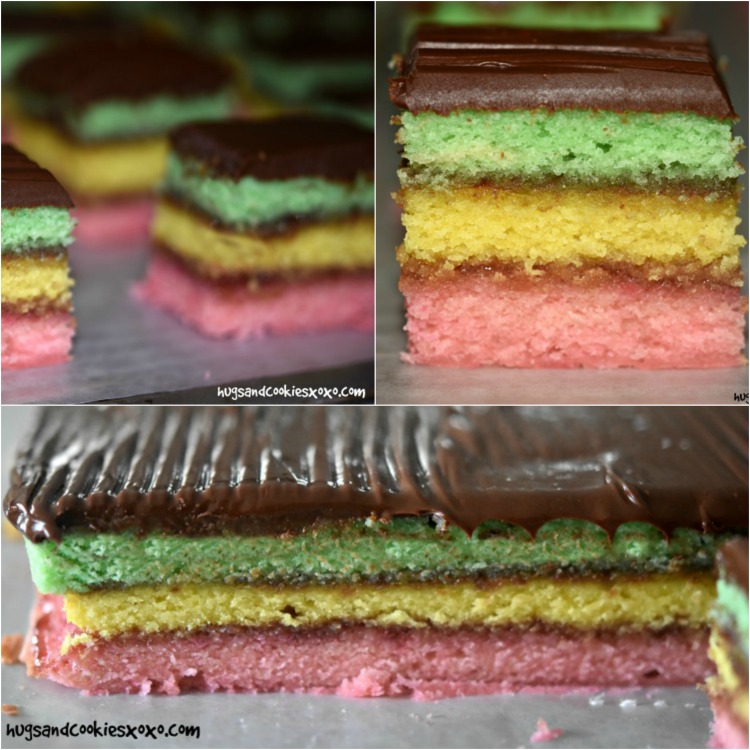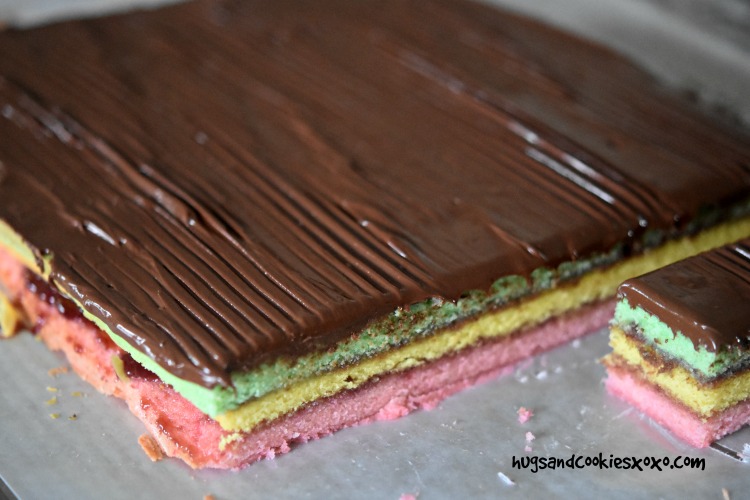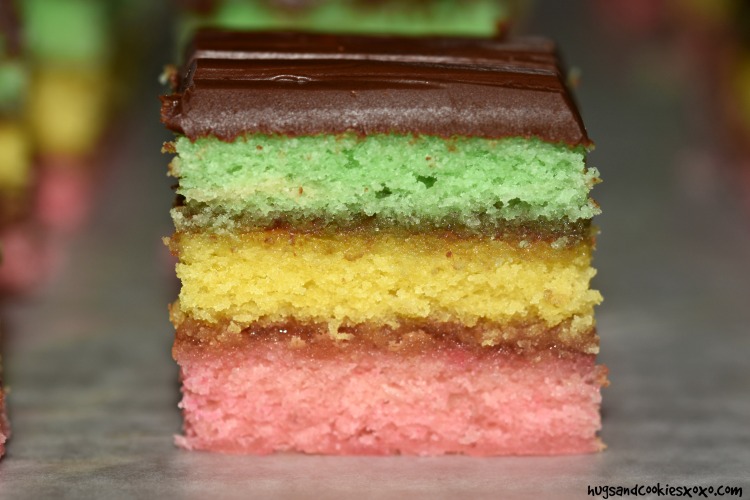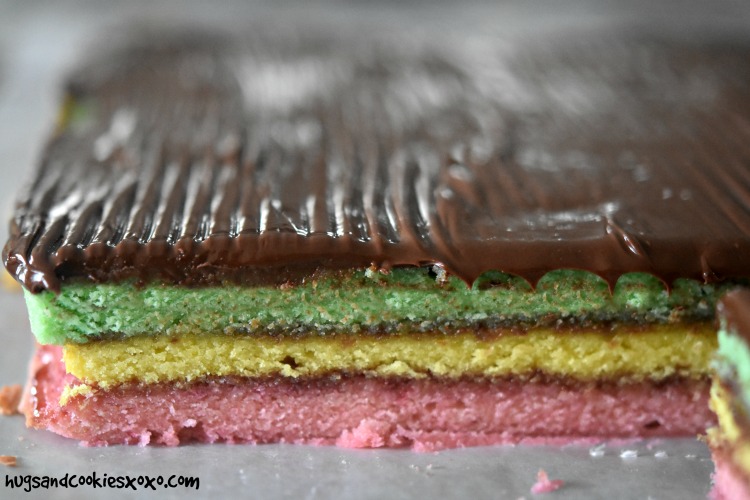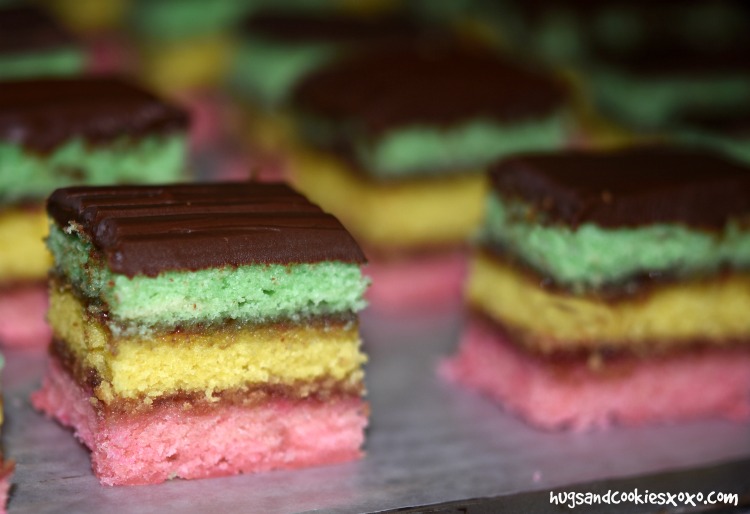 You'll Need:
Neapolitan Cookies
Ingredients
7 OUNCES ALMOND PASTE
¾ C. SUGAR
½ TSP. ALMOND EXTRACT
¾ C. BUTTER (1½ STICKS)
3 EGGS
1 C. FLOUR
¼ TSP. SALT
⅔ C.SEEDLESS RASPBERRY JAM
1 BAG GHIRADELLI BITTERSWEET CHOC CHIPS
Instructions
LINE THREE 8X8 PANS WITH NONSTICK FOIL.
PREHEAT OVEN TO 350.
IN FOOD PROCESSOR, MIX ALMOND PASTE, SUGAR, EXTRACT AND BUTTER TILL CREAMY. ADD EGGS TILL INCORPORATED.
ON LOW, ADD FLOUR AND SALT.
DIVIDE THE BATTER EVENLY INTO 3 BOWLS-APPROX. 1 CUP IN EACH.
TINT EACH BOWL A DIFF COLOR:PINK, YELLOW, GREEN.
SPREAD EACH INTO ONE OF THE PANS AND SPREAD EVENLY WITH OFFSET SPATULA. BAKE 10-12 MINS UNTIL JUST BEGINNING TO BROWN IN CORNERS. DON'T LET CAKES BROWN.
COOL 30 MINUTES IN PANS.
FLIP ONE LAYER ONTO COOKIE SHEET LINED WITH NONSTICK FOIL AND PEEL AWAY THE FOIL IT BAKED ON. SPREAD ON ⅓C. JAM.
FLIP ANOTHER LAYER ONTO THE JELLY-REMOVE FOIL AND SPREAD WITH THE REST OF THE JAM.
TOP WITH FINAL LAYER. IF YOU LIKE YOURS FLATTER, PLACE FOIL ON TOP AND WEIGH DOWN WITH HEAVVVY BOOKS AND/OR CAS TO FLATTEN WHILE CHILLING IN FRIDGE.
ONCE FIRM, MELT CHOC CHIPS IN MICROWAVE AND SPREAD ON TOPS.
LET SET UP BUT NOT ALL THE WAY OR THEY WILL CRACK WHEN SLICING.
THIS RECIPE DOUBLES WELL-JUST USE 9X13 PANS.