Do you enjoy Nutella sandwiches for lunch? Love eating Nutella by the spoonful? Have I got the brownie for you! A rich, dense brownie topped with Nutella Fudge! Yes, you read that correctly! Nutella! Fudge! Heavenly and quite impressive when served to the Nutella lovers of the world!!! So grab some Nutella and let's get baking.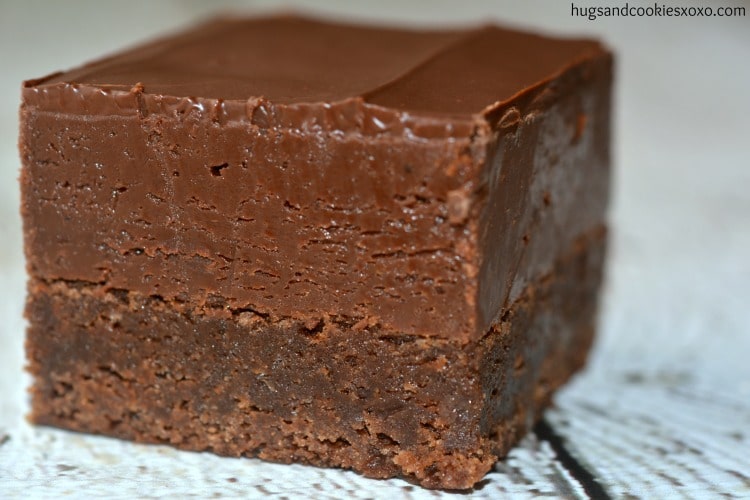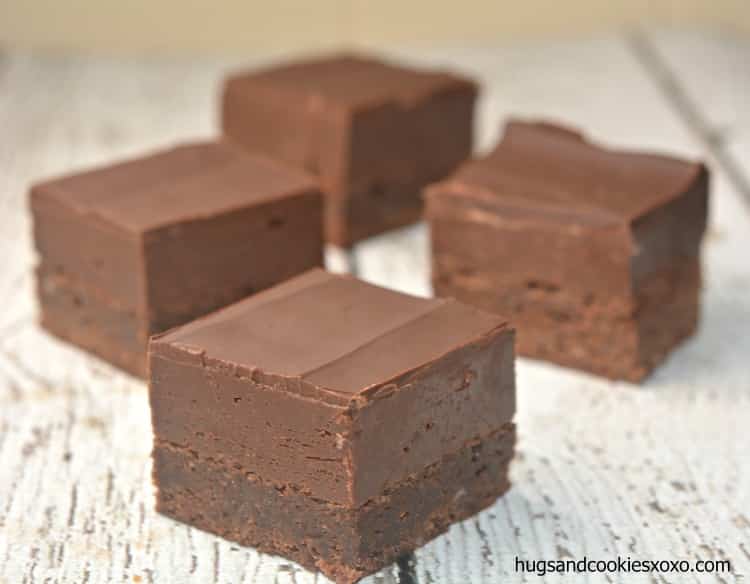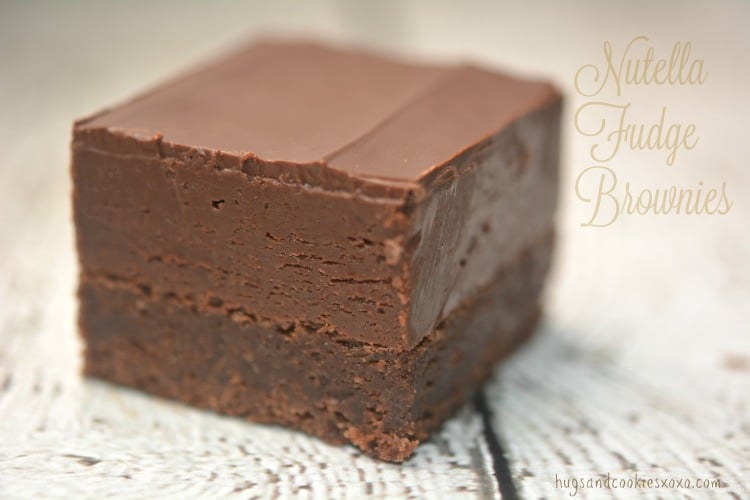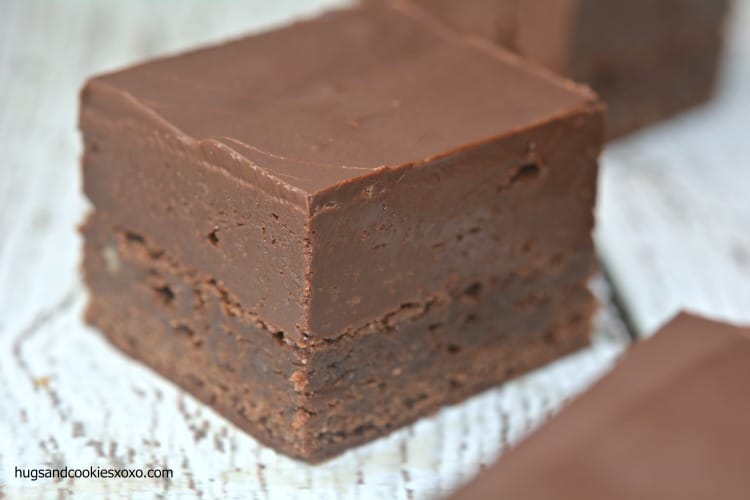 You'll Need:
Nutella Fudge Brownies
Ingredients
Brownie Layer
¾ cup butter, melted
1 cup sugar
1 tsp vanilla extract
2 eggs
¾ cup all-purpose flour
6 T. unsweetened cocoa powder
¼ tsp baking powder
¼ tsp salt
Fudge Layer
One 14 - ounce can sweetened condensed milk
2 tablespoons butter, room temperature
1½ cups chocolate chips
1 cup Nutella
Chocolate Top Layer
Instructions
Preheat oven to 350 degrees.
Line 9x9 pan with nonstick foil.
Mix butter, sugar and vanilla
Beat in eggs.
Add flour, cocoa powder, baking powder and salt.
Using an offset spatula, spread into the pan.
Bake for 20-22 minutes.
Cool completely.
Fudge making time
In a microwave safe bow, combine sweetened condensed milk, butter, chocolate chips and Nutella.
Heat in 30 second increments stirring well in between until smooth.
Immediately spread over the brownies using an offset spatula.
Let chill in the fridge.
Melt the chocolate chips in the microwave and spread on top of the fudge,
Let set.
Cut into squares and serve!
Adapted from
Life, Love & Sugar
-Be sure to check out her amazing cakes, too!


You May Love These, Too! XOXO