Oreos and cheesecake! Do these really need any more of an introduction? You can never go wrong with Oreos or cheesecake so putting them together is nothing short of genius! They even have an oreo crust, too! The other wonderful part of these bars is just how simple they are to prepare!!! Truly very easy! So, grab some Oreos and cream cheese and let's get baking!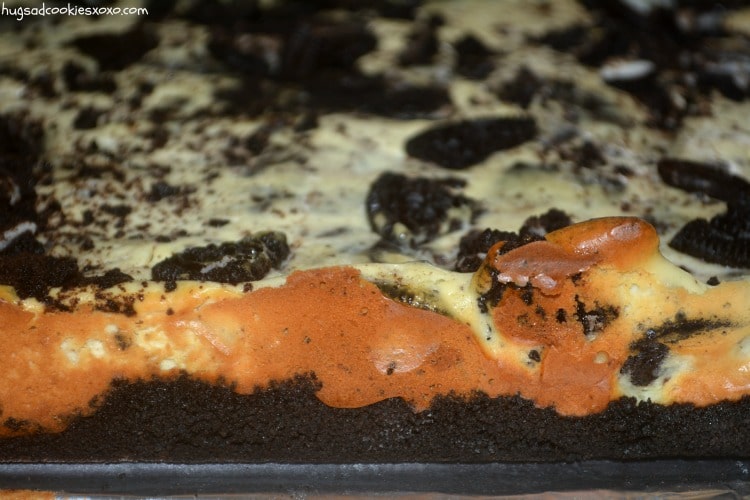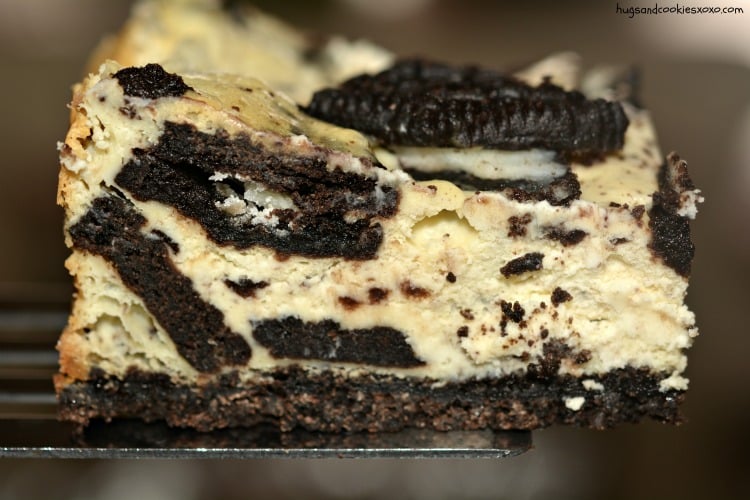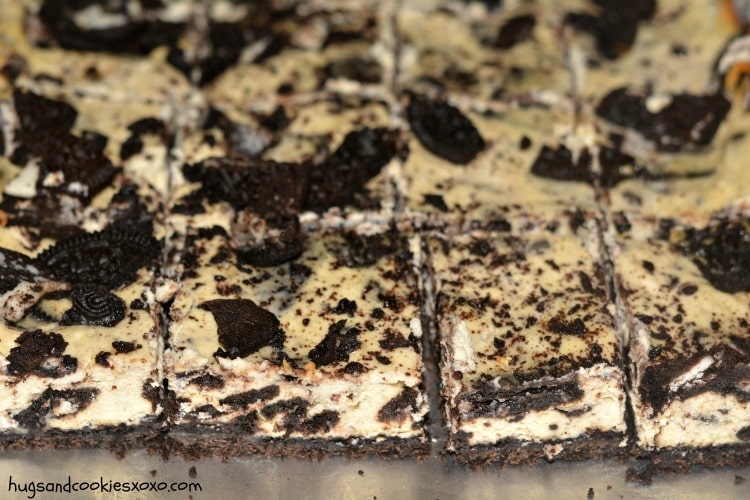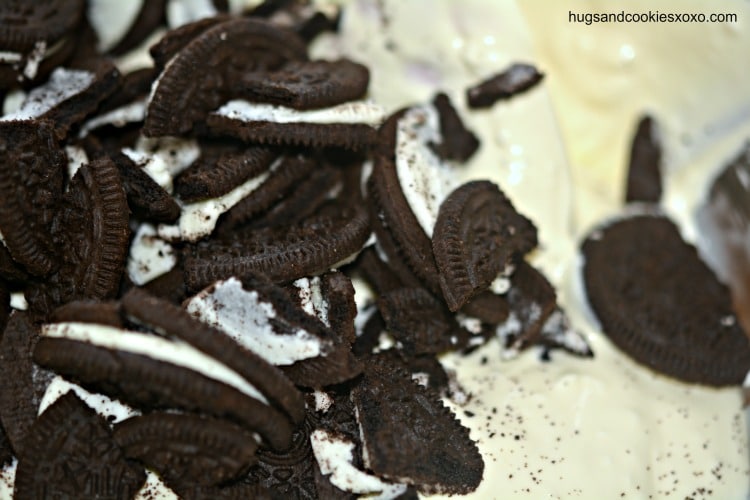 Oreo Cheesecake Bars
Ingredients
19.1 oz package regular Oreo cookies
¼ cup butter, melted
24 ounces cream cheese, softened
¼ cup sugar
¾ cup sour cream, room temp
1 tsp. vanilla extract
½ tsp. kosher salt
3 eggs
Instructions
Preheat oven to 325ºF
Line 9x13 pan with nonstick foil.
Food process 28 Oreos until crumbs are made.
Add the butter and stir.
Press this into the pan and bake 10 mins. Cool
Coarsely chop the rest of the Oreos and set aside.
For the filling, beat cream cheese and sugar until fluffy.
Add sour cream, vanilla and salt.
Mis well.
Add one egg at a time, incorporating well.
Stir in the Oreos.
Pour over crust and bake 40 minutes.
Cool, chill in fridge several hours and cut into bars!
This amazing recipe is adapted from
High Heels and Grills
-hope you'll visit their site!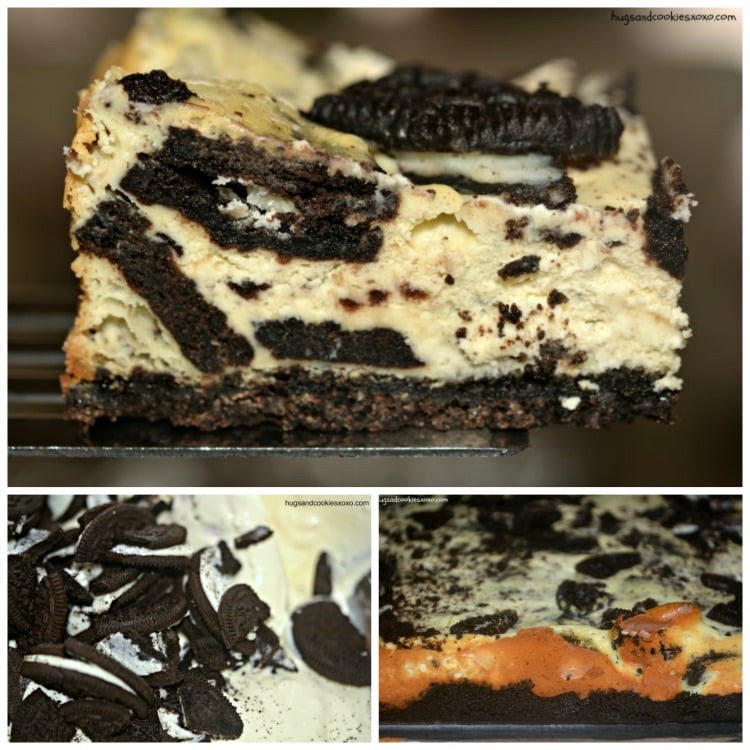 You May Love These, Too! XOXO