OREOS MEET CHEESECAKE & LIVE HAPPILY EVER AFTER!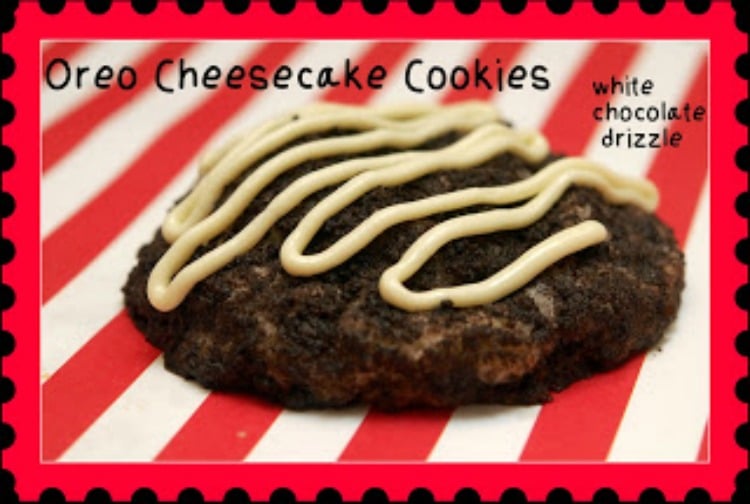 INGREDIENTS
½ cups Unsalted Butter, Softened
3 ounces Cream Cheese, softened
1 cup Sugar
1 teaspoon Vanilla Extract
1 cup All-purpose Flour
½ cup Mini Chocolate Chips
1 cup Oreo Cookie Crumbs
½ cup White Chocolate Chips, Melted in the microwave gently-use 50 % power so it doesn't seize.
Preheat oven to 375 degrees and line baking sheet with parchment paper.
In a mixer, cream together the butter and cream cheese till fluffy. Add the sugar and vanilla. Add the flour and mix on low. Stir in the mini chocolate chips.
Scoop the dough into 1″ balls and roll in Oreo cookie crumbs so cookie is covered. Place covered cookie balls onto the prepared baking sheet. Chill 15 minutes. Bake for 12 to 15 minutes, or until the edges are golden and the tops are slightly puffed.
Once cooled, drizzle cookies with melted white chocolate. Enjoy!
(adapted from tasty kitchen)