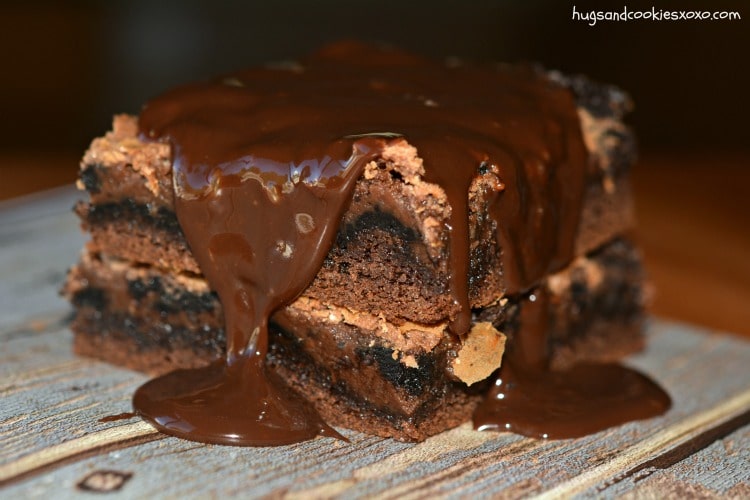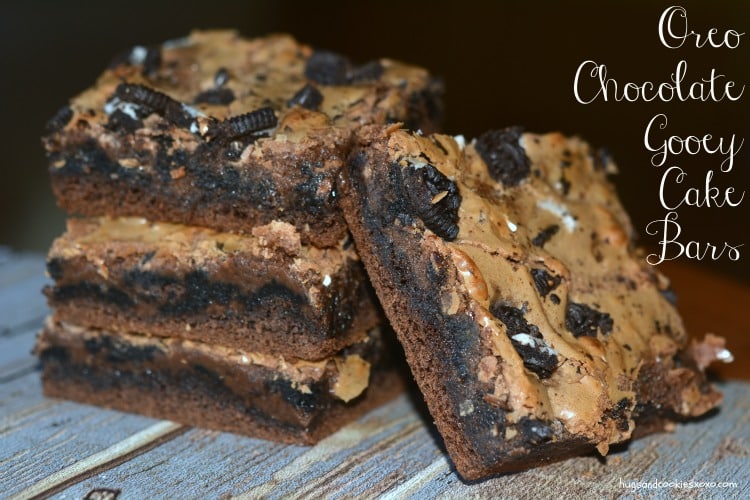 You'll Need:
Chocolate Oreo Cake Gooey Bars
Ingredients
8 tablespoons butter, melted, plus 8 more tablespoons butter, melted
1 (18.25-ounce) package chocolate cake mix
1 egg, plus 2 eggs
8 ounces cream cheese, softened
4 tablespoons cocoa powder
16-ounces powdered sugar
1 teaspoon vanilla extract
20 Oreos, coarsely chopped
hot fudge, optional
Instructions
Preheat oven to 350 degrees F.
Line 13 by 9-inch baking pan with nonstick foil.
In a large bowl, mix cake mix, 1 egg, and 1 stick melted butter.
Press this into the pan.
In a mixer, beat the cream cheese until smooth.
Add 2 eggs and cocoa powder.
On low, add the powdered sugar.
Slowly add the last stick of melted butter and the vanilla.
Mix until smooth.
Fold in Oreo.
Spread filling over cake mixture in pan.
Bake for 40 to 45 minutes.
Don't overbake.
Let cool partially and cut bars.
Serve with hotfudge if desired.
Adapted from
Paula Deen