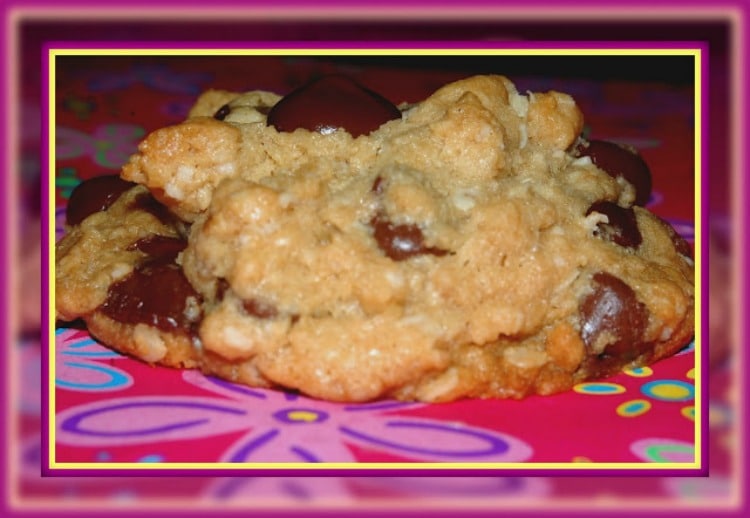 Killer Oatmeal Peanut BUtter Choc Chip Cookies
1 cup all-purpose flour
1 tsp baking soda
1/4 tsp salt
1 stick soft butter
1/2 cup peanut butter
1/2 cup sugar
1/2 cup light brown sugar
1/2 tsp vanilla
1 egg
3/4 cup oats
1/2 cup semi sweet chocolate chips
1/2 cup dark chocolate chips (Ghiradelli's 60% cocoa chips are great here)
In a mixer cream together butter, peanut butter, granulated sugar, brown sugar, and vanilla on medium speed. Add the egg. On low add the flour, baking soda, salt just till combined. By hand stir in the oats and chocolate chips. Chill dough at least 4 hours or overnight!
Preheat the oven to 350 F. Line sheets with parchment paper.
Use a small ice cream scoop or your hands and form 3 T. of dough. Drop onto baking sheets about 2 inches apart. Bake for 10-15 min, until lightly golden. Cool completely. Note: The cookies should appear jut slightly under baked when you take them out of the oven, because they'll cook a bit more as they cool.
You May Love These, Too! XOXO