Pastitsio
This was super fun to make and a delicious meal! I chilled the whole pan after it baked and cooled so they layers would cut really nicely! I love how the pasta is all going in the same direction. You can line it up that way if you're feeling patient, or just throw the pasta in randomly. That would probably look cool, too!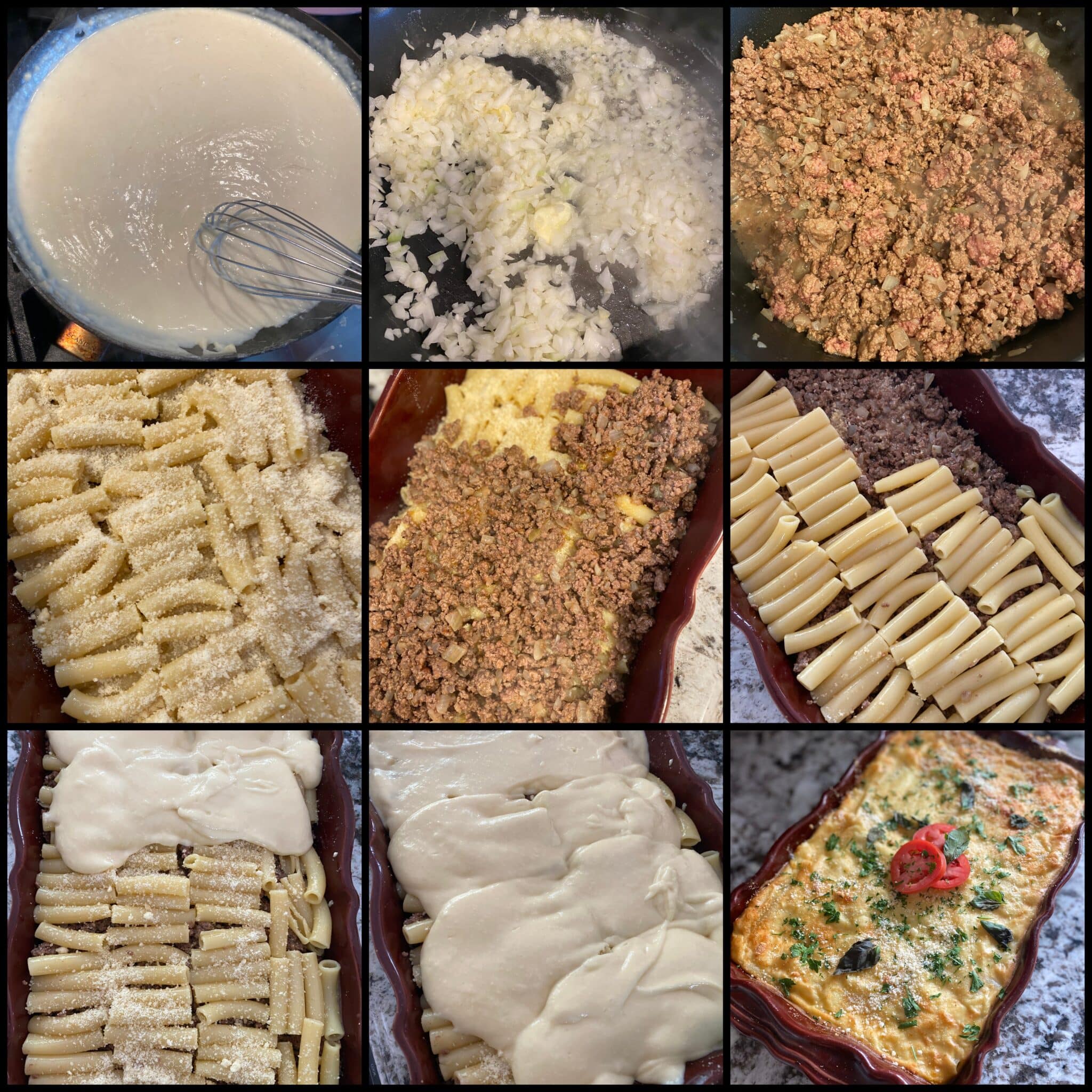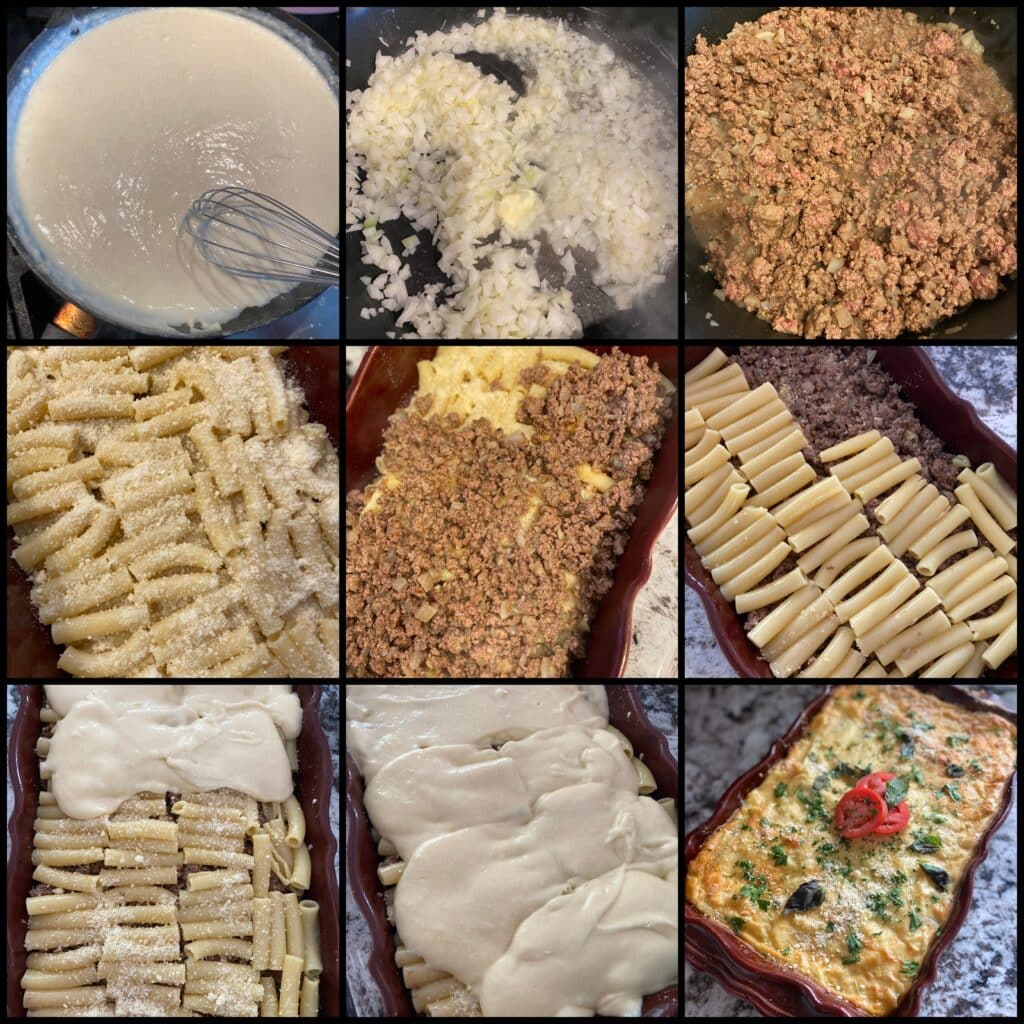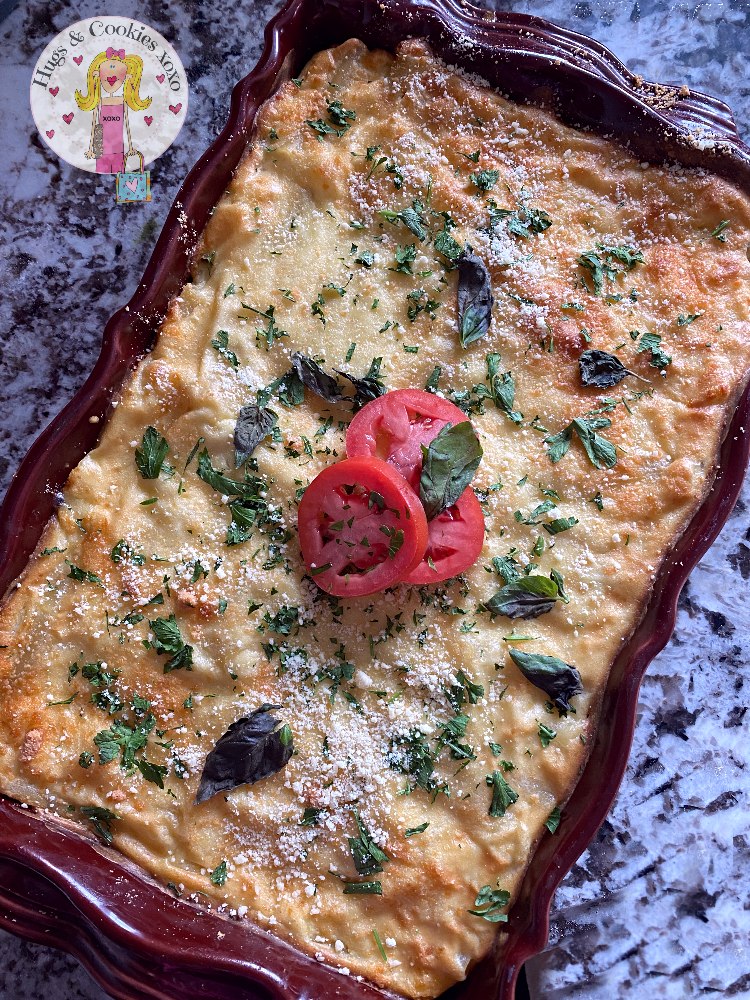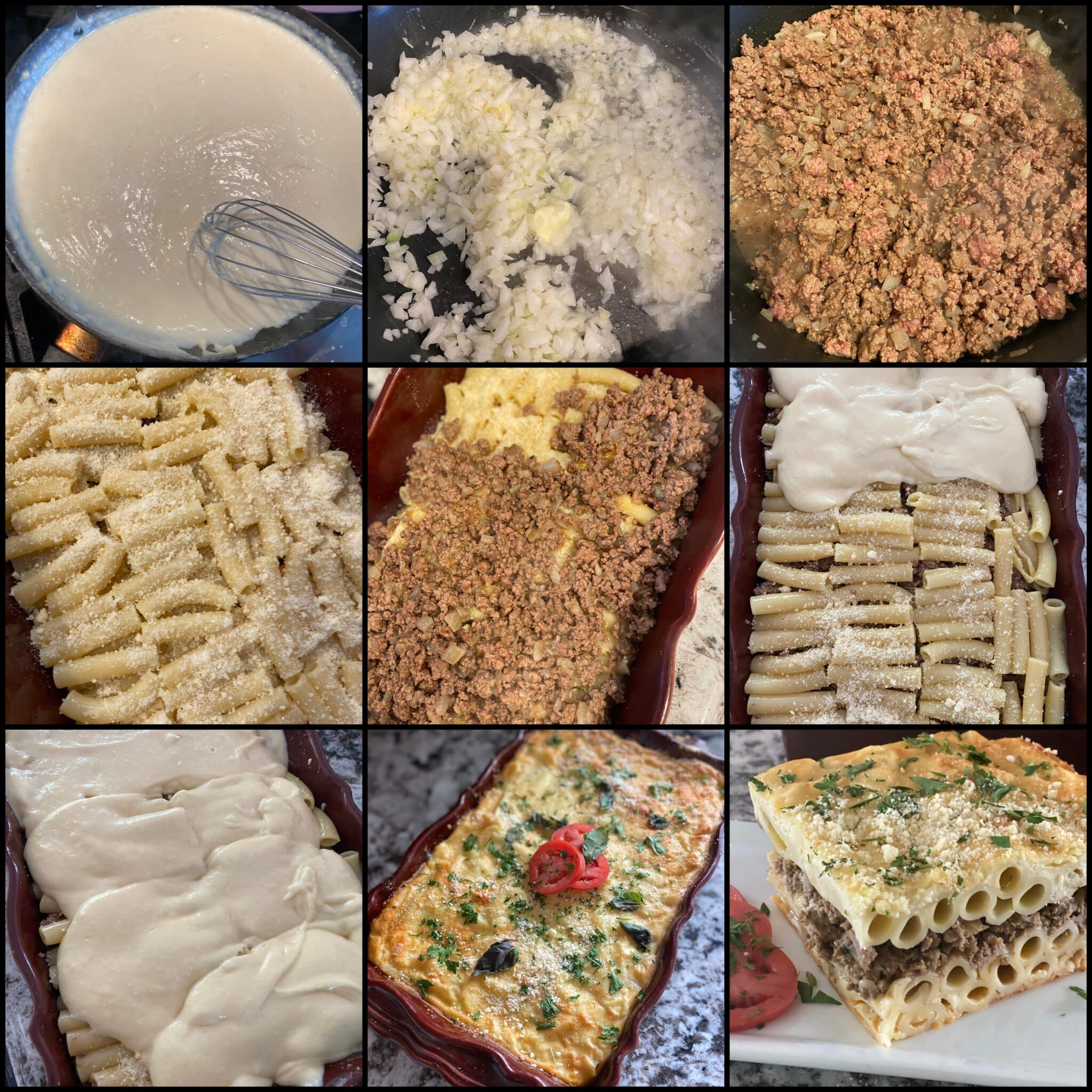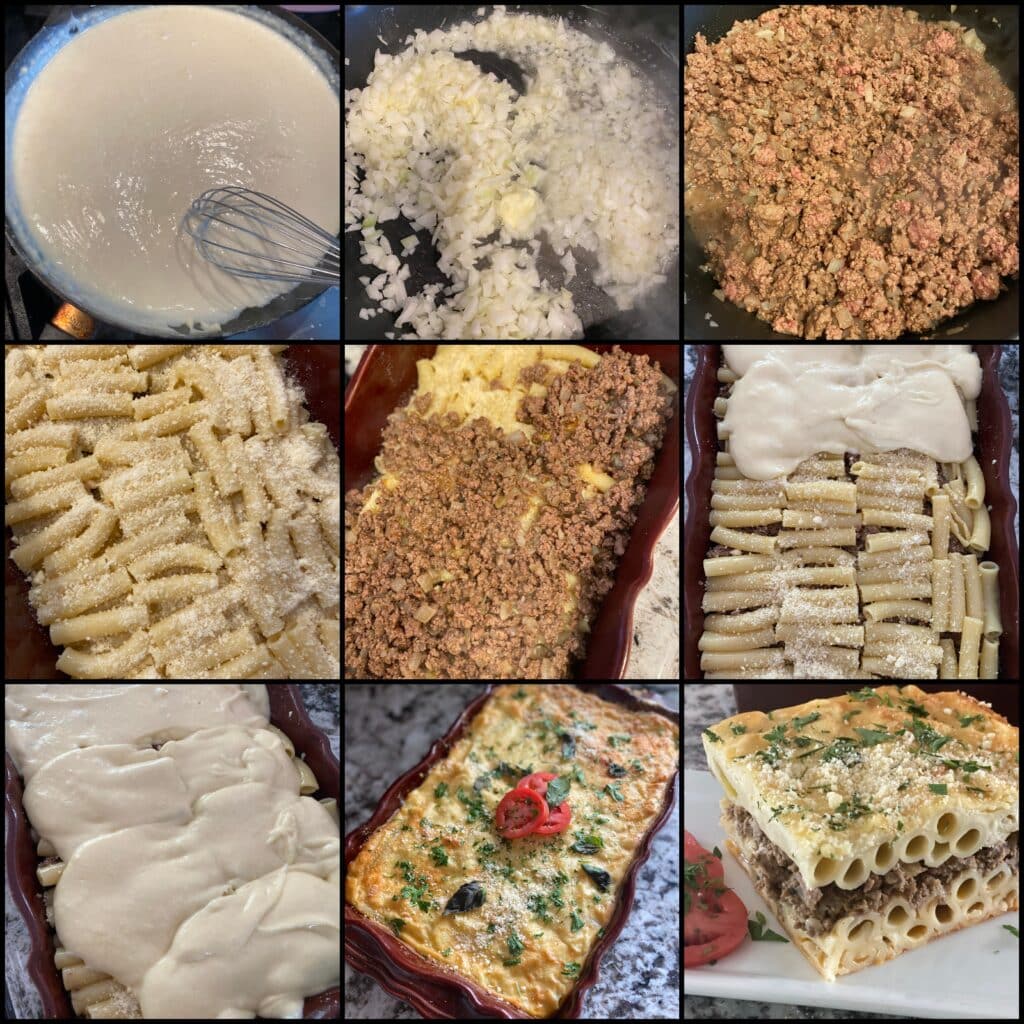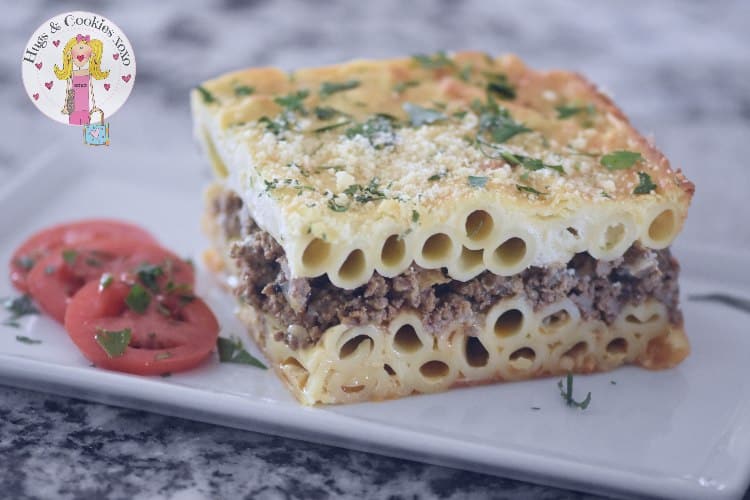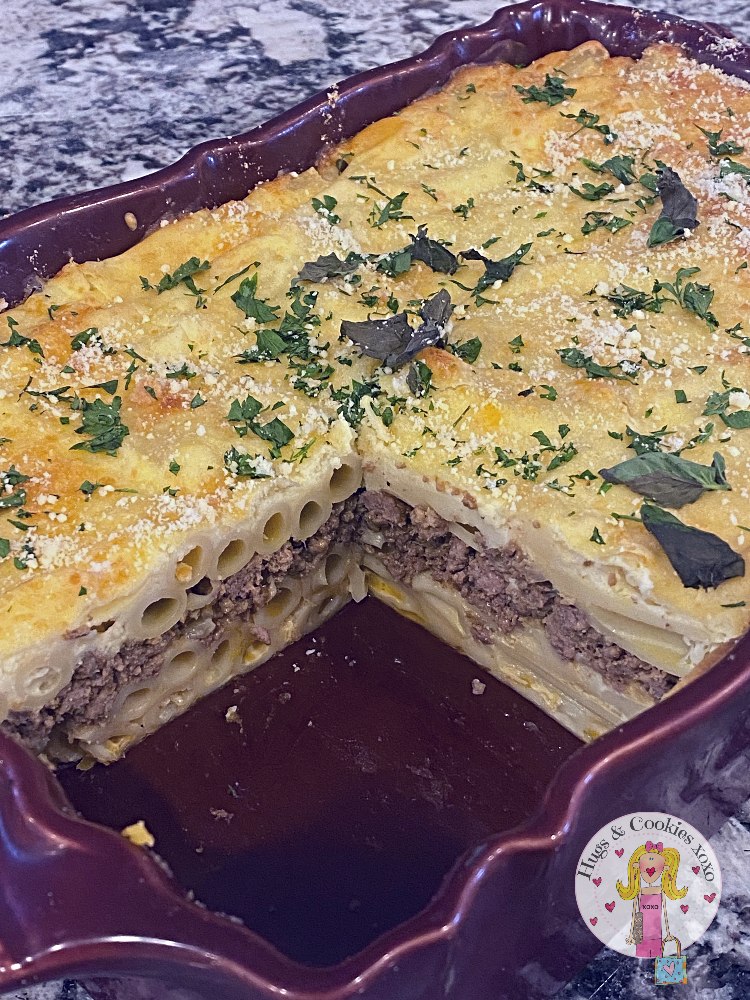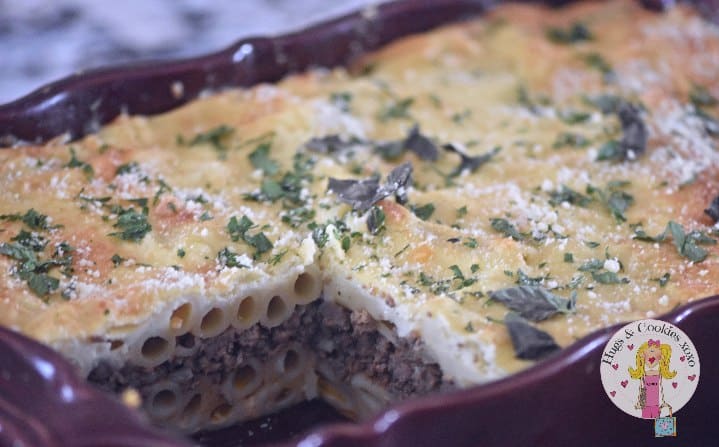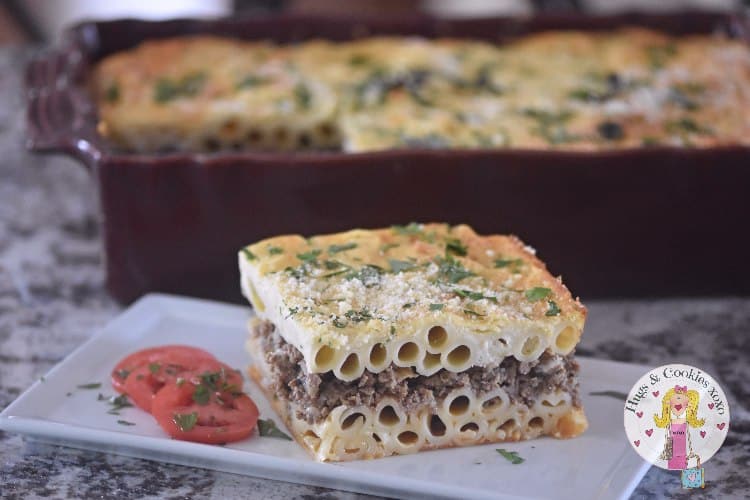 Pastitsio
Ingredients
Bechamel
6 T. butter
¾ cup flour
4 cups hot milk
1½ tsp. kosher salt
3 eggs
Meat Layer
4 T. butter
2 onions, chopped
2 pounds ground beef (90%)
salt and pepper, to taste
½ c. water
2 T. Rao's marinara sauce (Or tomato paste)
1 pound ziti
3 eggs, beaten
1½ tsp. kosher salt
approx 8 ounces Parmesan cheese, grated
Instructions
Bechamel
Melt the butter in a medium skillet.
Whisk in the flour and then slowly whisk in the milk.
Whisk and cook until smooth.
Add salt and remove heat.
When cooled down to warm, whisk in eggs.
Meat layer
Melt butter in a large skillet.
Add onions and cook until soft.
Add the beef and break up while cooking to brown.
Season with salt peper.
Add water, sauce and simmer 5-6 mins.
Ziti
Cook ziit according the the box, drain and cool.
Mix in the eggs and salt.
Assembly
Preheat oven to 350.
Grease a 9x13 deep dish casserole pan with oil.
Lay half the pasta in the pan (I like to face it all the same way-this part is up to you.)
Sprinkle on some Parmesan.
Add all of the meat in a nice layer.
Add more cheese.
Add the rest of the pasta (same direction again)
Pour on the bechamel and more cheese. (*Note: I did not use all of the bechamel but most-use your judgement)
Bake 45 mins.
Cool and chill.
Cut slices and reheat to eat!
Adapted from
Recipe Girl
You May Love These, Too! XOXO