Love peanut butter and jelly sandwiches? Then you are going to adore these brownies! You can use grape, raspberry or strawberry jam…whichever you prefer! The peanut butter layer tastes just like Reese's so I do not think you will be disappointed! Peanut Butter and Jelly Brownies are the perfect treat for any day of the week! I drizzled mine with some extra melted peanut butter. Not necessary but definitely not wrong! I hope you will enjoy these Peanut Butter and Jelly Brownies soon!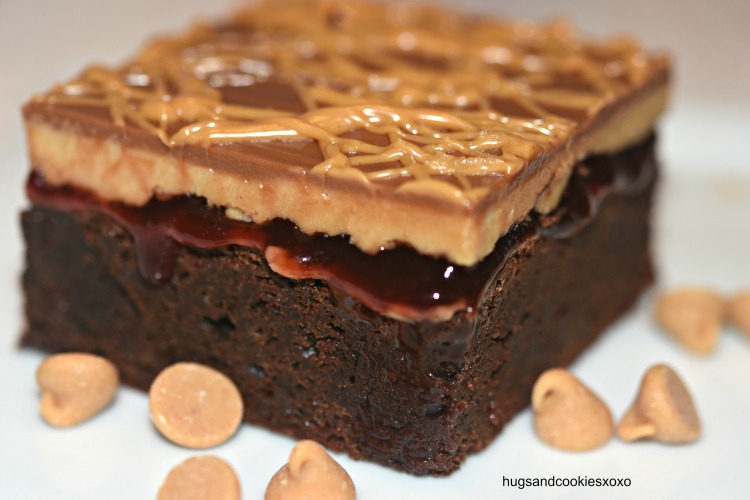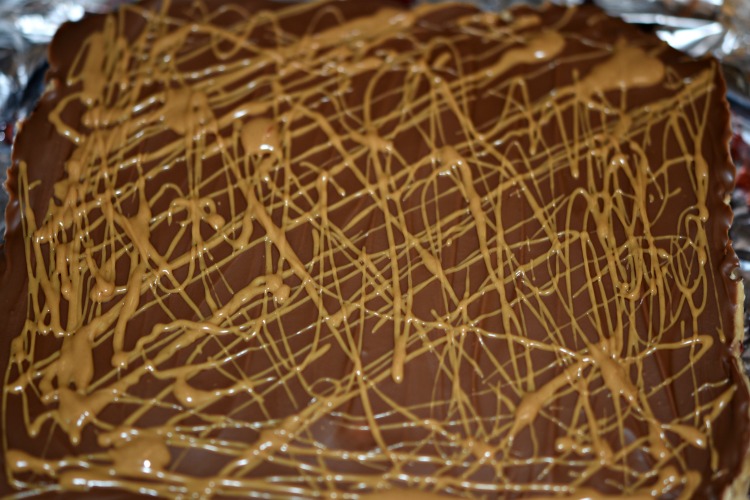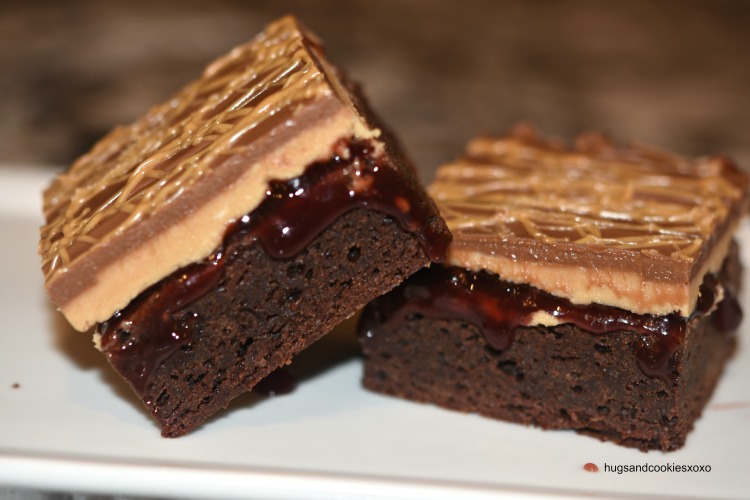 You may need:
Peanut Butter and Jelly Brownies
Ingredients
Brownies
1 box mix baked in 8 inch pan or homemade brownies already baked
Filling and Glaze
¼ c. strawberry jelly
7 T. plus 1 tsp. butter
⅓ c. peanut butter
½ c. confectioner's sugar
4 ounces semisweet chocolate, chopped
Instructions
Brownies
While brownies are cooling, spread on the jam and freeze a few minutes.
For the filling, Beat 5 T. plus 1 tsp. butter, peanut butter and sugar till fluffy.
Spread over chilled jam and return to freezer.
Microwave the remaining 2 T. butter and the chocolate until smooth.
Pour over the peanut butter layer and freeze 30 mins.
Drizzle with melted peanut butter if desired.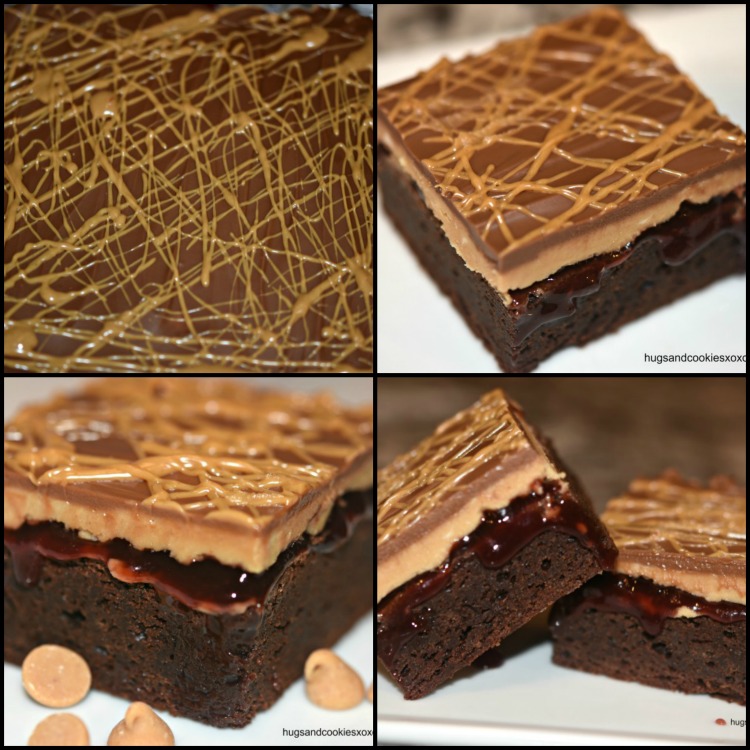 You May Love These, Too! XOXO