Once in a while you make a cake that has you screaming to make it again and again. This is it. This cake is perfect in every way. It has 2 layers of moist, rich chocolate cake and a divine middle layer of peanut butter cheesecake. It is topped with peanut butter frosting and dripping with chocolate ganache. I finished it off with Reese's peanut butter cups and served it up to those I loved because this cake is exactly that…a labor of love. So worth it though, with each delicious bite. This recipe comes from Shugary Sweets. You need to head over to her blog and get baking because you will adore her recipes.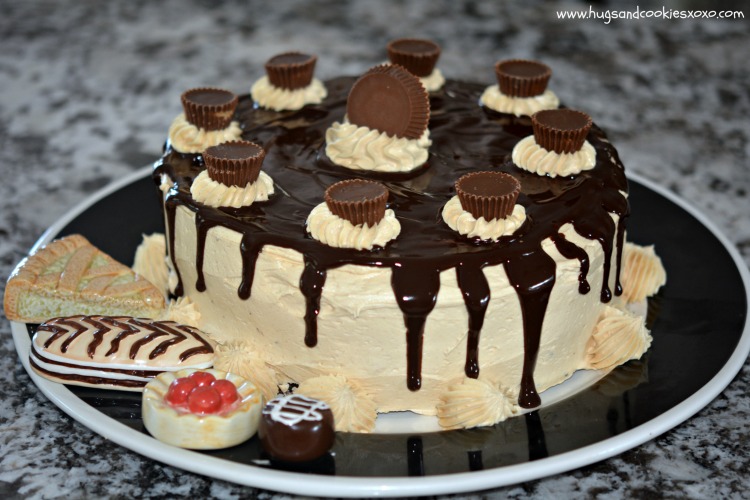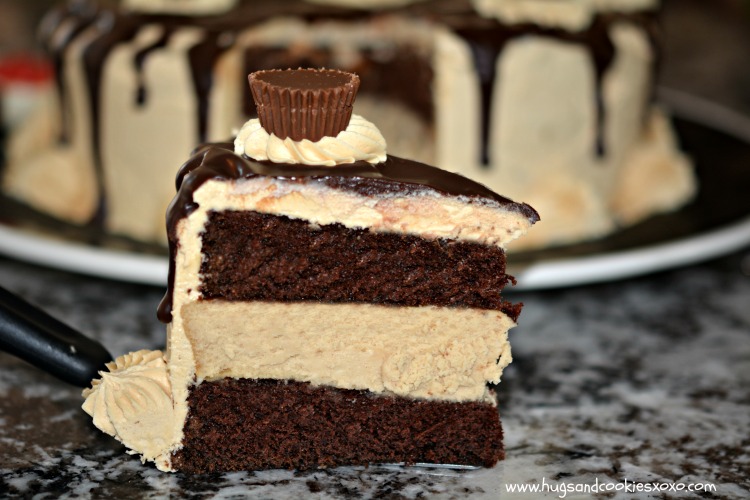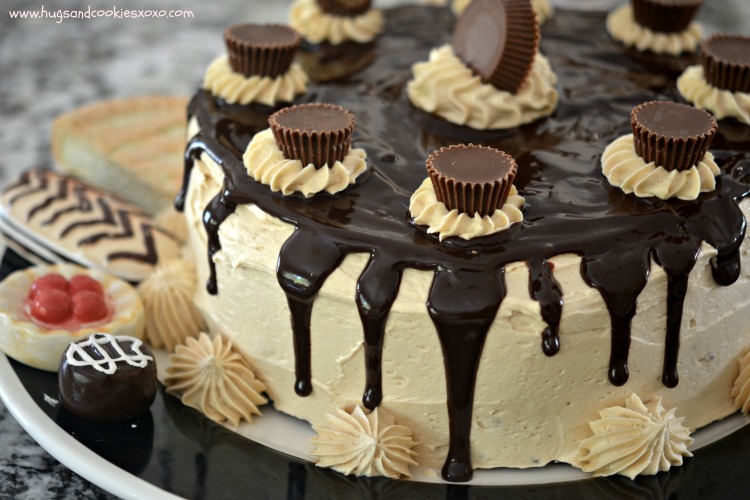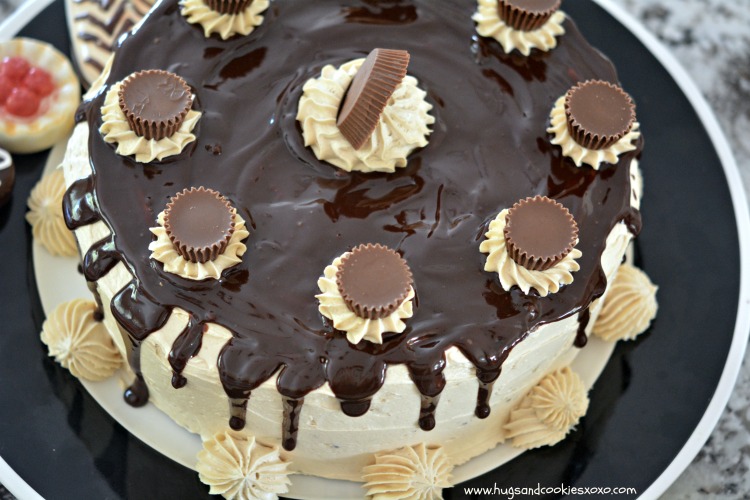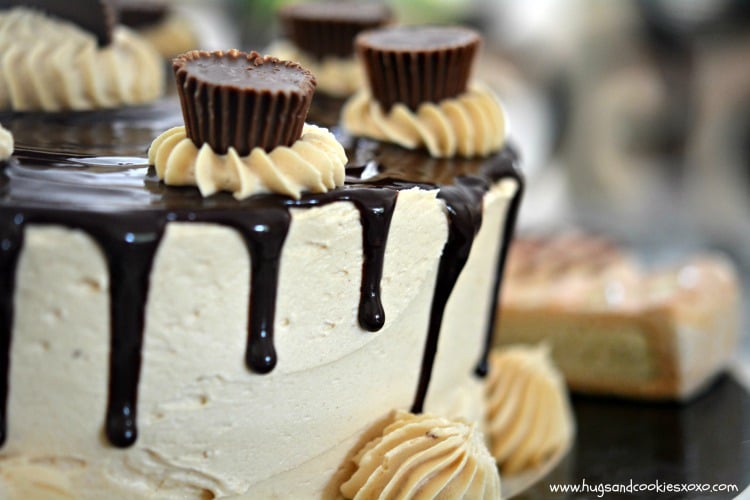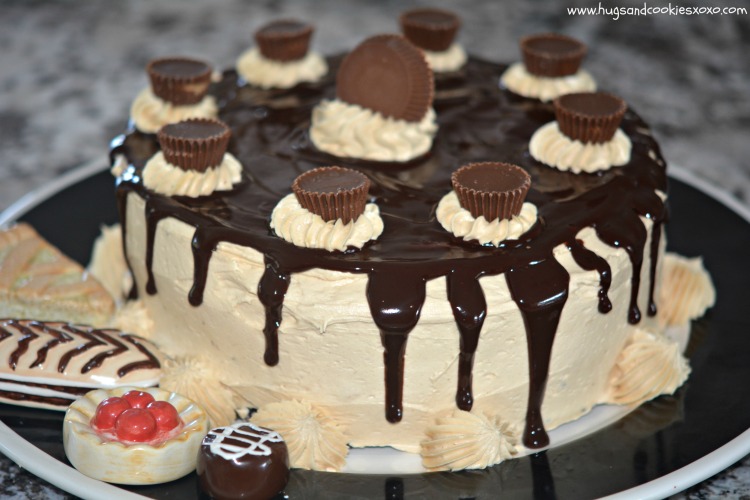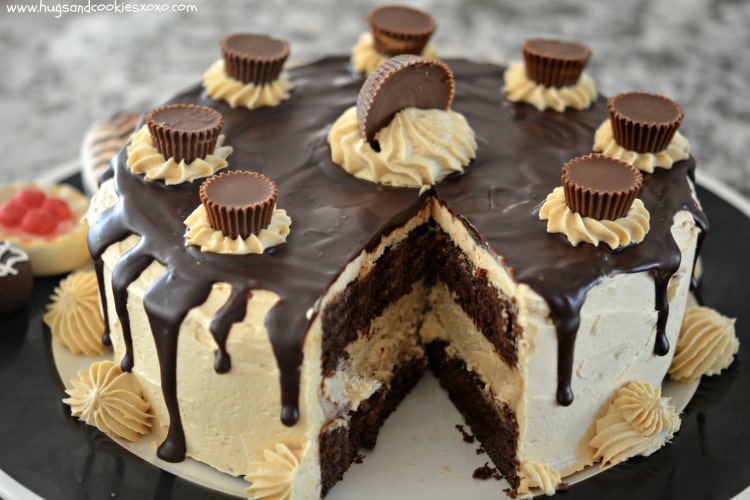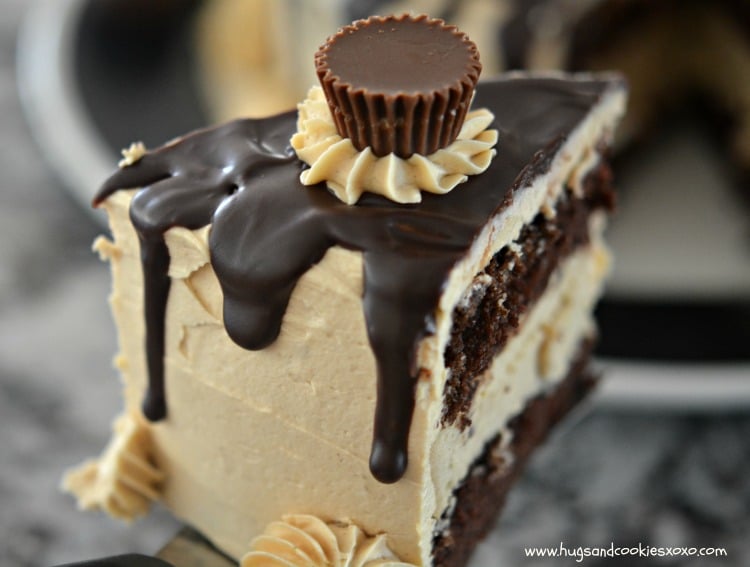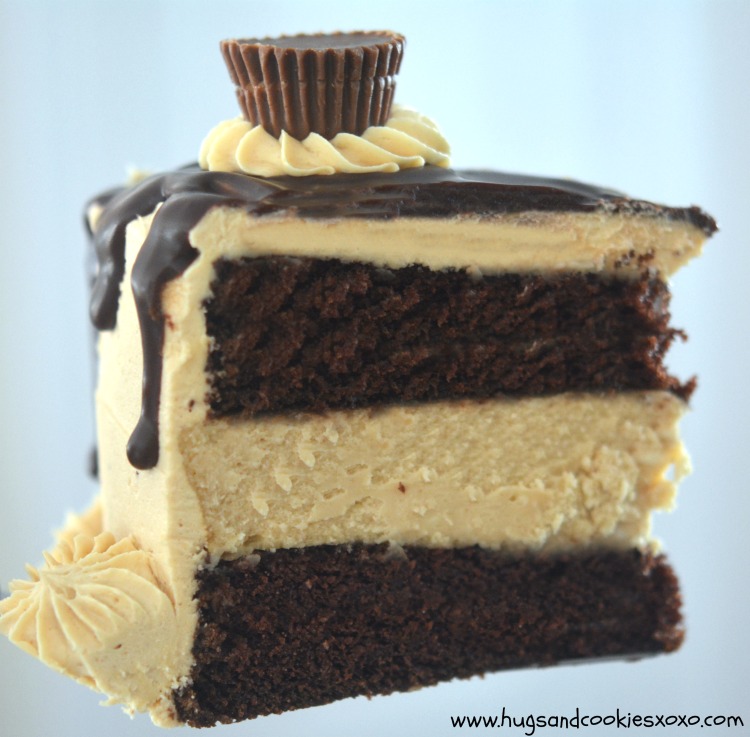 You'll Need:
Peanut Butter Cheesecake and Chocolate Layer Cake
Ingredients
Peanut Butter Cheesecake
16 ounces cream cheese, soft
¾ cup sugar
½ cup creamy peanut butter
pinch of kosher salt
2 eggs
⅓ cup sour cream
⅓ cup heavy cream
Chocolate Cake
½ cup salted butter, soft
1½ cup sugar
2 eggs
1½ cup flour
½ cup unsweetened cocoa powder
½ tsp kosher salt
1 tsp baking soda
½ tsp baking powder
½ cup brewed coffee, cooled
½ cup milk
Frosting
1½ cup salted butter, soft
1 cup creamy peanut butter
5 cups confectioner's sugar, sifted
¼ cup whole milk
Ganache
4 ounces semi sweet chocolate chips
⅓ cup heavy cream
peanut butter cup minis for garnish and 1 regular size for center
Instructions
Cheesecake
Preheat oven to 325°F.
Fill the sides of a cheesecake moat with hot water.
Line 9 inch springform pan with parchment circle.
Beat cream cheese and sugar.
Add peanut butter, salt, and eggs. Mix well.
Add sour cream and heavy cream,
Mix until smooth and creamy.
Pour in pan and bake 45 minutes.
Shut oven and leave cheesecake in oven 25 minutes more.
Remove and cool completely. Then refrigerate.
Cake
Grease and line two 9-inch cake pans with parchment and grease parchment.
Preheat oven to 350°F.
Combine cooled coffee with milk and set to the side.
Beat butter and sugar 5 minutes.
Add eggs, one at a time.
Slowly add all the dry ingredients, alternating with the coffee mixture in 3 additions.
Pour into the 2 pans and bake 25 mins. Cool and refrigerate,
Frosting
Beat butter until creamy.
Add peanut butter, sugar, and milk.
Beat fluffy!
Ganache
Microwave chocolate and cream until melted.
Let cool a bit.
Assembly
Place chocolate cake on platter, top with cheesecake and then the second chocolate cake.
Frost with frosting.
Pour on ganache.
Pipe on peanut butter frosting decorations and decorate with reese's!
Chill until serving time!
Adapted from
Shugary Sweets
-please visit her blog! You will be happy you did!!!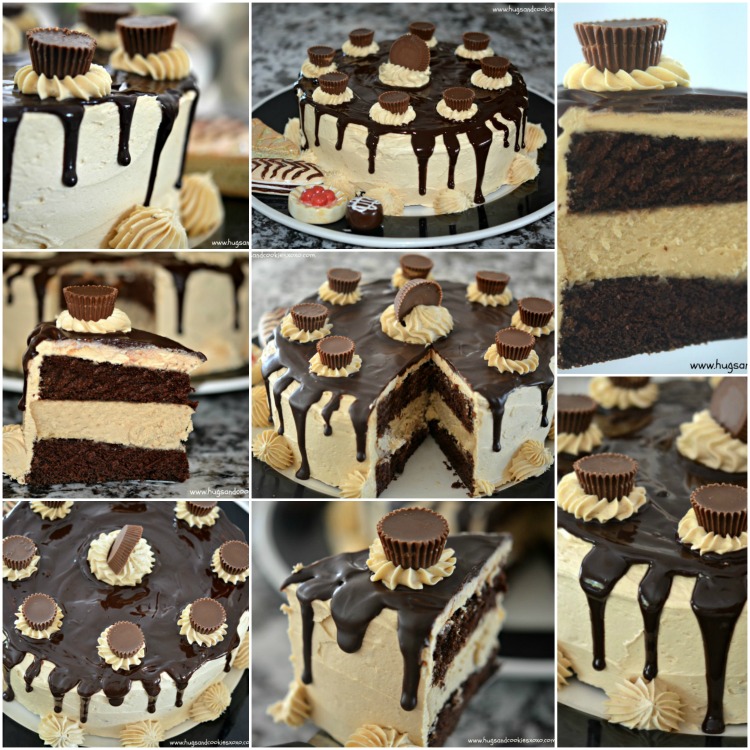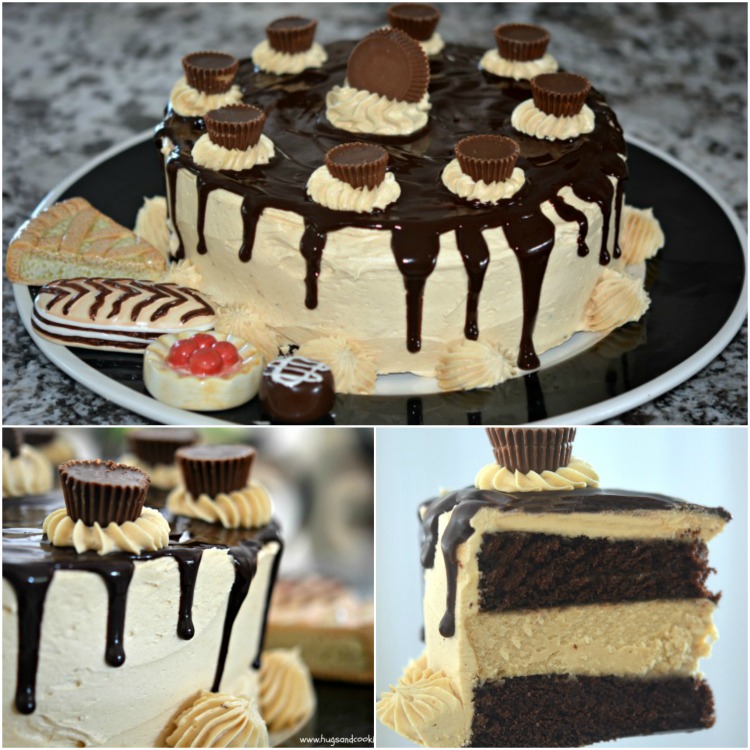 You May Love These, Too! XOXO