Peanut Butter Chocolate Drip Cake
This Peanut Butter Chocolate Drip Cake is for the serious peanut butter and chocolate lovers in the world. This rich cake is slathered with decadent peanut butter frosting and finished off with a chocolate ganache drip.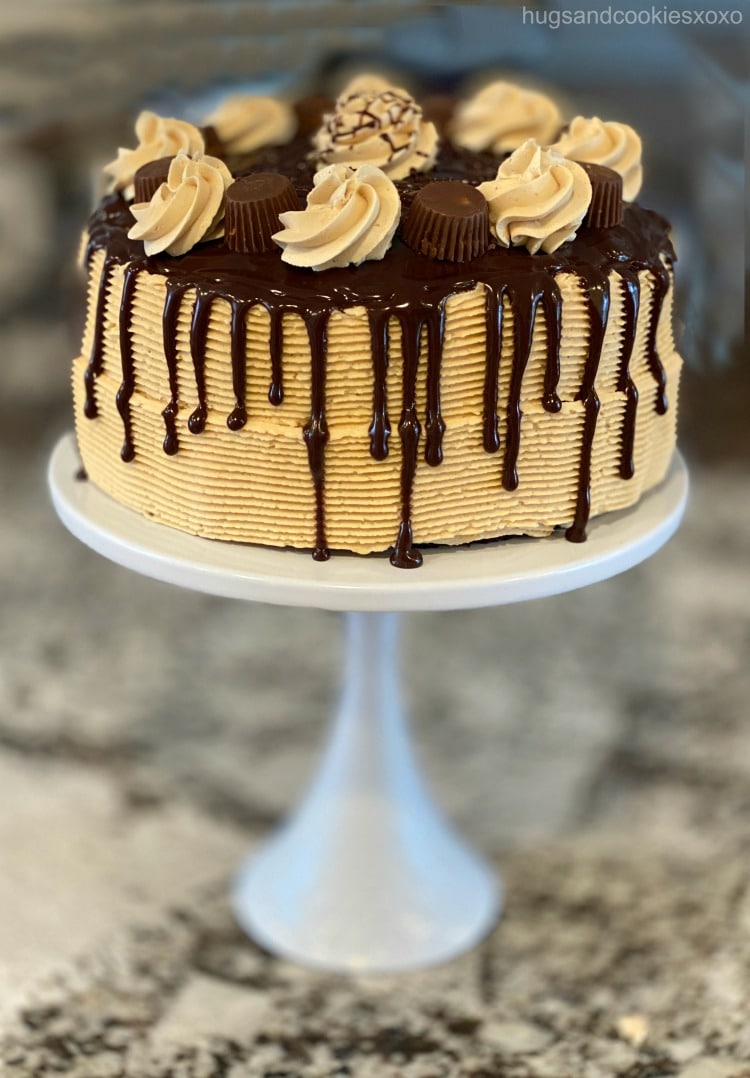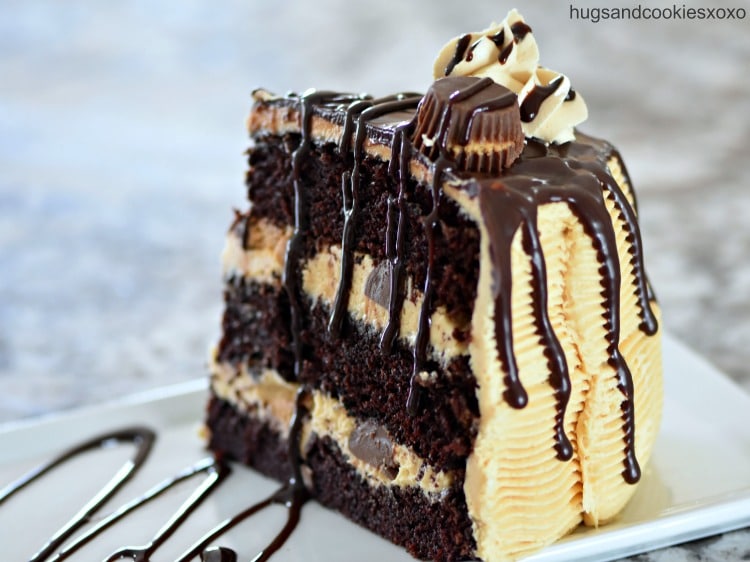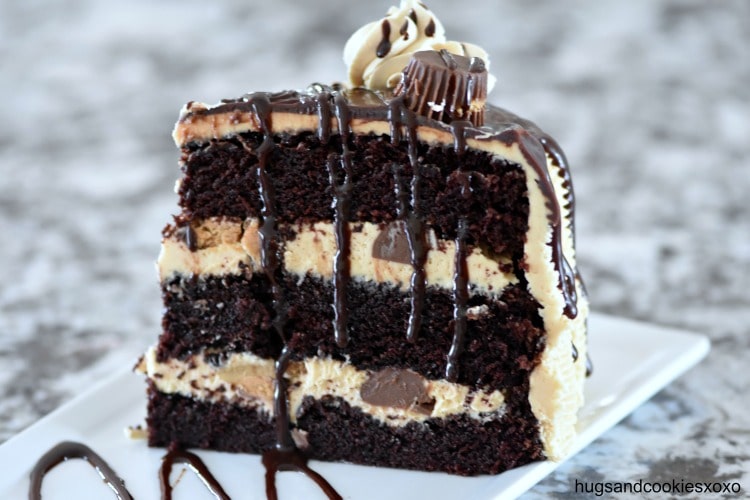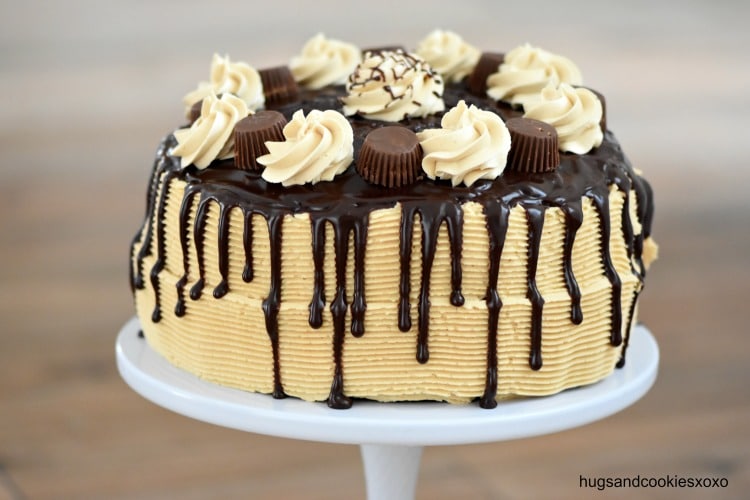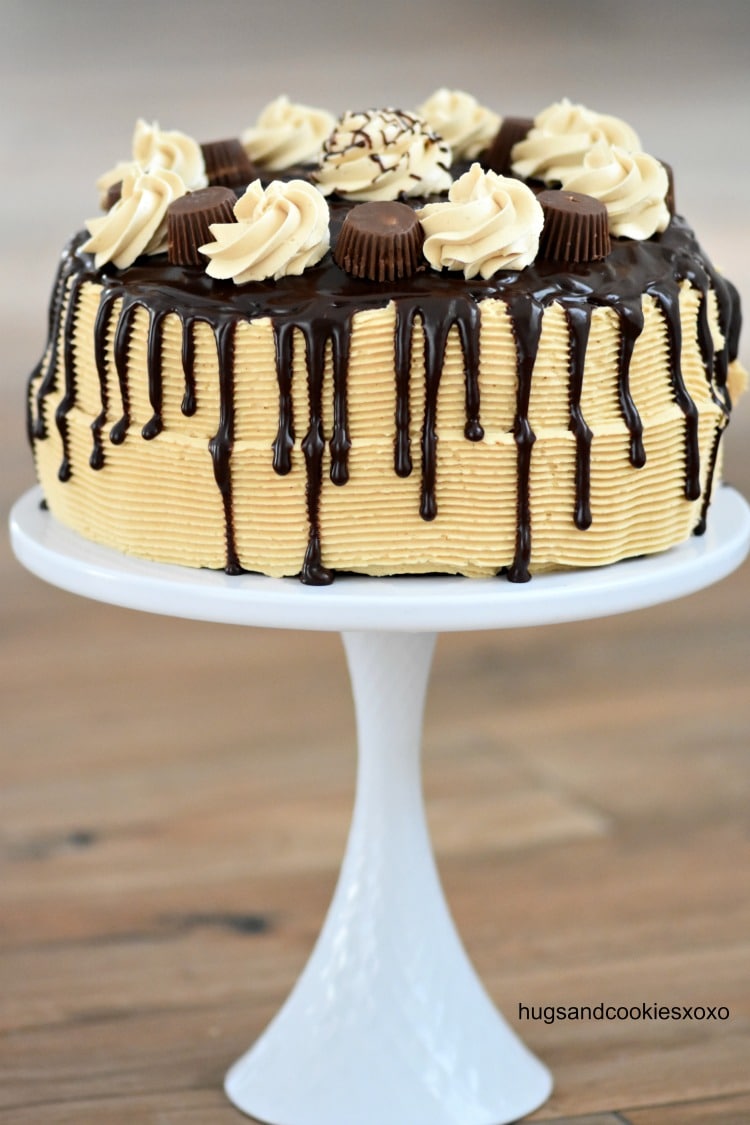 You May Need:
Peanut Butter Chocolate Drip Cake
Ingredients
Cake
1¾ cups flour
2 c. sugar
¾ c. cocoa
2¼ tsp. baking soda
½ tsp. baking powder
1 tsp. kosher salt
1 cup whole milk
½ cup canola oil
1½ tsp. vanilla
2 eggs
1 c. hot water
Frosting
2 cups room temp. butter
1¼ c. smooth peanut butter
9 c. powdered sugar
6–7 T. milk
15 mini reeses, chopped
Drip
6 oz semi-sweet chocolate chips
½ cup heavy cream, heated just until almost a boil
Instructions
Preheat oven to 350°F, spray 3 8 inch cake pans with Pam and line bottoms with parchment.
Add the flour, sugar, cocoa, baking soda, baking powder and salt to a large mixer bowl and combine. Set aside.
In a measuring cup, combine milk, oil, vanilla and eggs.
Add the wet ingredients to the dry ingredients and beat.
Carefully add the hot water and mix on low.
Divide into pans and bake 22-25 mins,
Cool, turn out and I like to freeze the layers!
Frosting
Beat butter and peanut butter.
Add half the sugar carefully and beat.
Add half the milk.
Add the rest of the sugar.
Add milk until the perfect consistency.
Assembly
Place one cake on platter and top with 1 c. frosting and press soe=me peanut butter cups in.
Add next cake and another cup of frosting and candies.
Top with final cake.
Frost cake entirely.
Drip
Pour hot cream over chips and let sit 1 minute in heat proof bowl. Whisk smooth and pour into squeeze bottle.
Squeeze drip around cake and then fill in the top of cake with the extra chocolate.
Chill.
Pipe on more frosting in swirls and add extra Reese's, if desired!
Adapted from
Life, Love & Sugar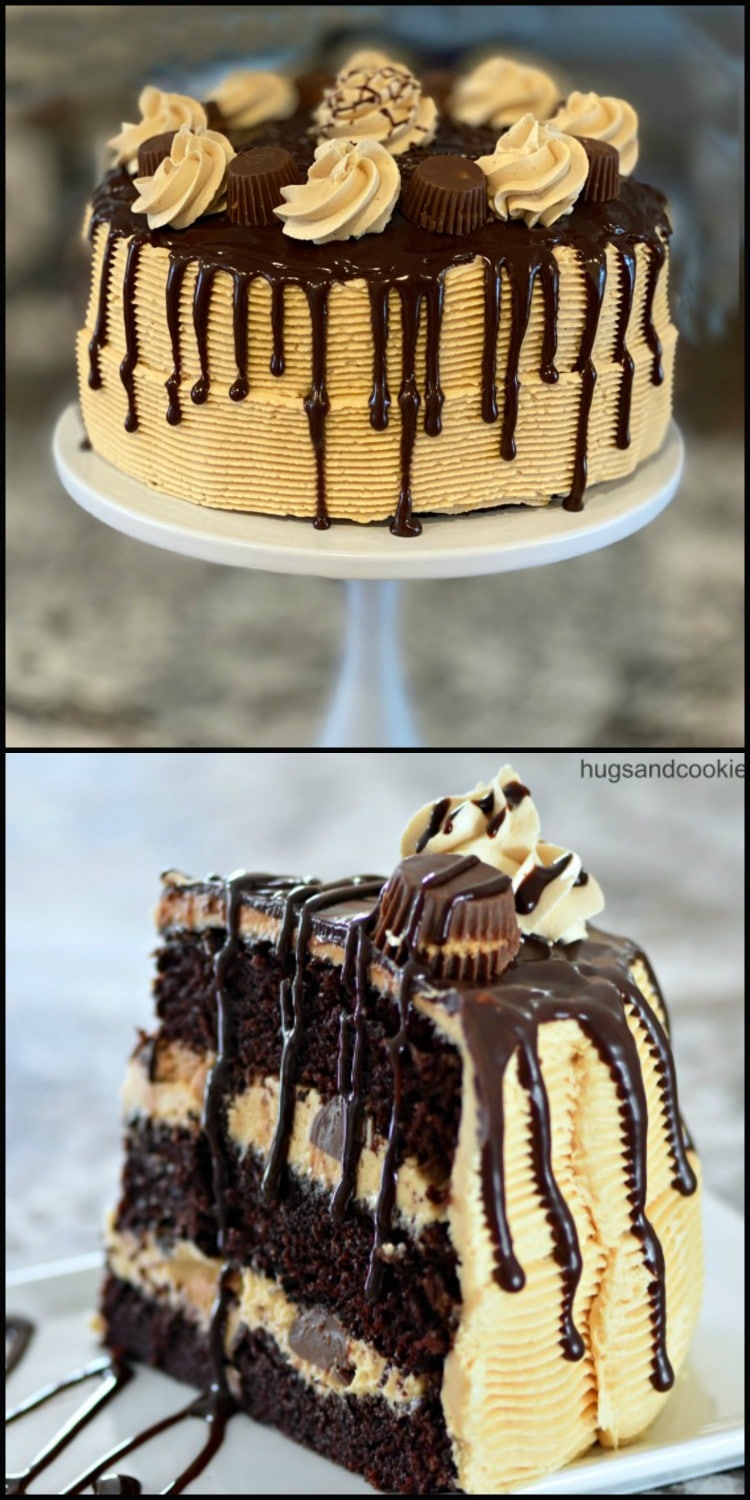 You May Love These, Too! XOXO