Easy to make and perfect for Easter! You can even use a box mix if you prefer, but this brownie recipe is pretty tough to beat! I did cheat on the frosting and used Betty Crocker-shhhh, the kids will never notice the difference! I put both colors in the pastry bag and piped them together for a swirly look! Happy Easter!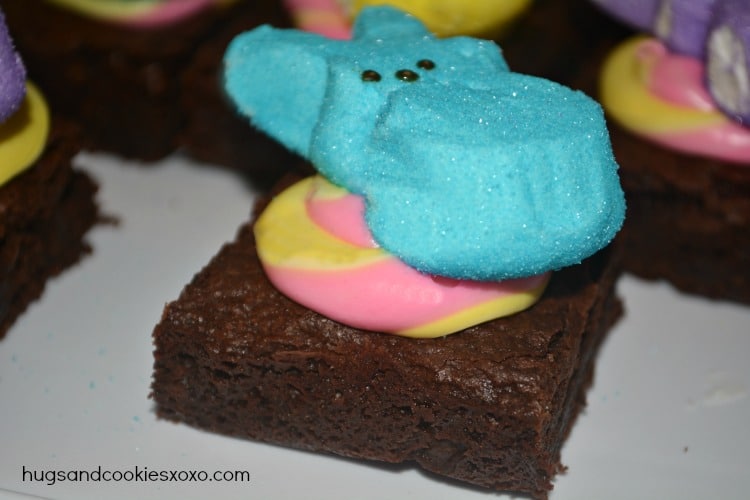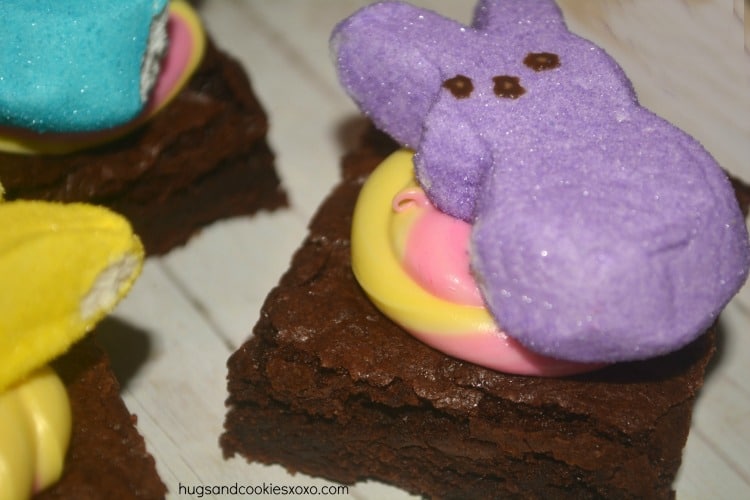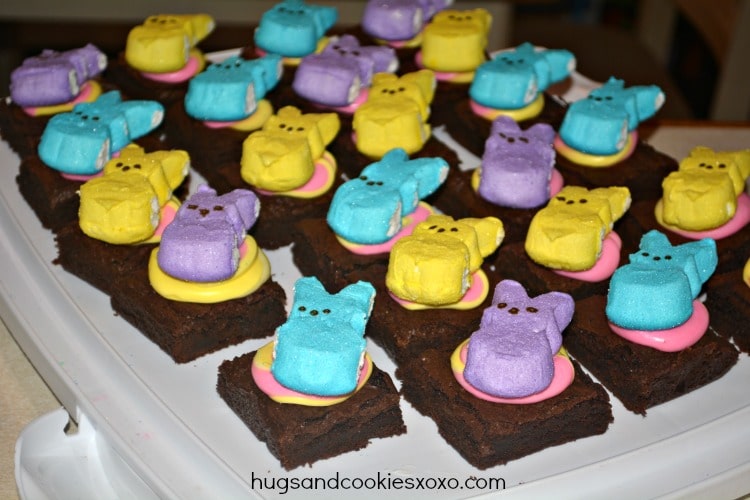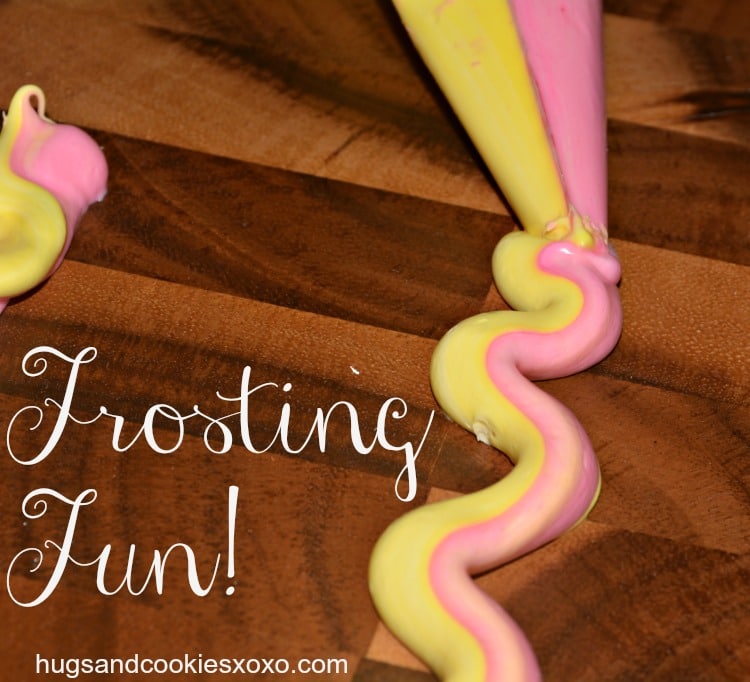 Chocolate Peeps Brownies –
Ingredients:
1 cup (2 sticks) butter
1 1/4 cups unsweetened cocoa powder
2 1/4 cups sugar
4 eggs
1 Tablespoon (3 teaspoons) vanilla extract
1 1/2 cups all purpose flour
1 teaspoon salt
1 teaspoon baking powder
Directions:
Line a 9 x 13 pan with nonstick foil and preheat oven to 350. In microwave safe bowl, melt butter. Stir in cocoa and combine well. Stir in sugar to combine. Add vanilla and 1 egg at a time, stirring well between each egg. Add the flour, salt and baking powder to combine. Pour in pan and bake approx 25 mins. Cool completely and cut. Pipe on frosting and add a peep!
You May Love These, Too! XOXO