Pina Colada Cake
For a taste of the islands right in your kitchen you need to whip up this Pina Colada Cake! The cake has pineapple chunks baked right into it and the frosting… Real whipped cream topped with lightly toasted coconut! You can toast the coconut right on your stove top in a dry sauté pan. Just keep a close eye on it as it tends to brown rapidly! This pina colada cake will be a hit with your pineapple loving friends and family for sure! If you don't have a bundt pan, you can make this same recipe in a 9×13 pan. Just be sure to watch the baking time and check the box directions for your pan size.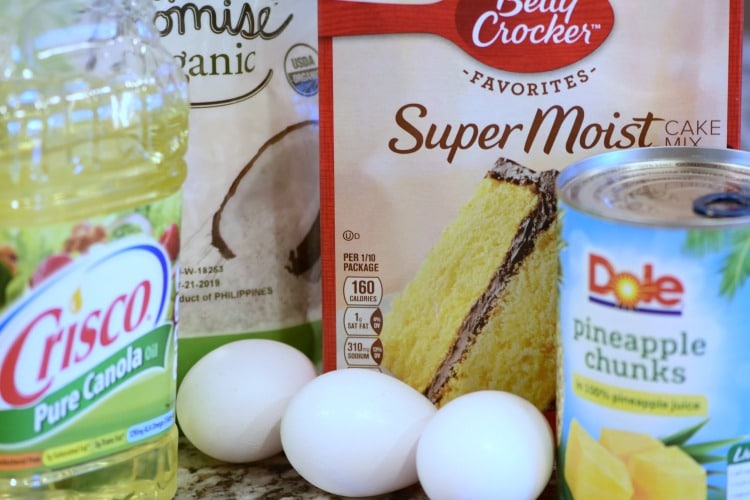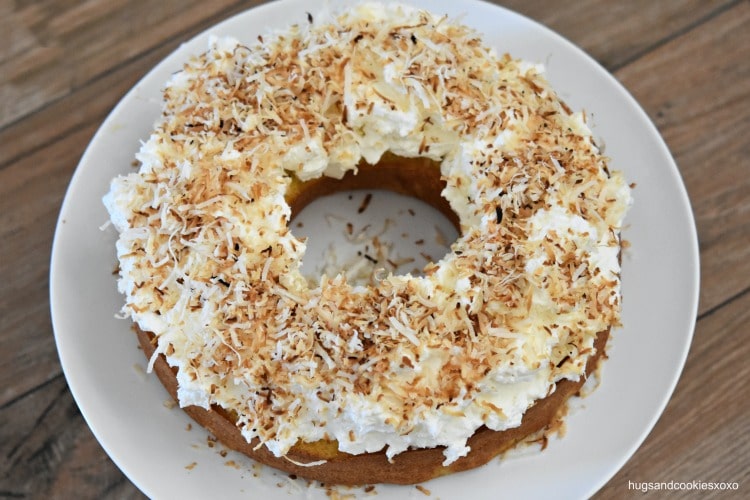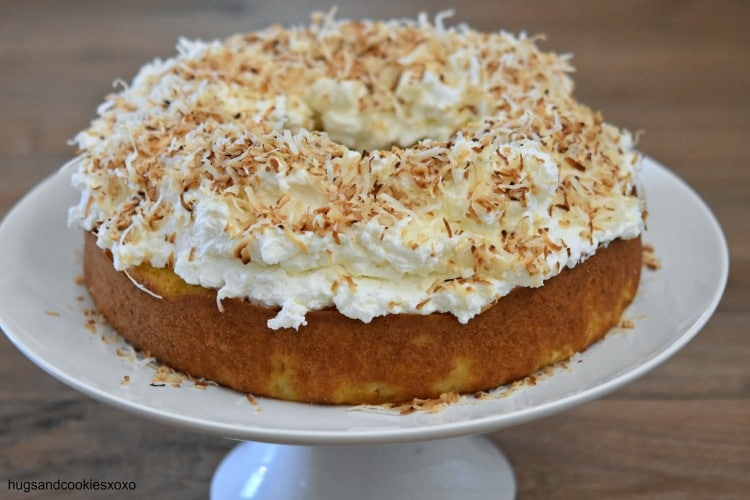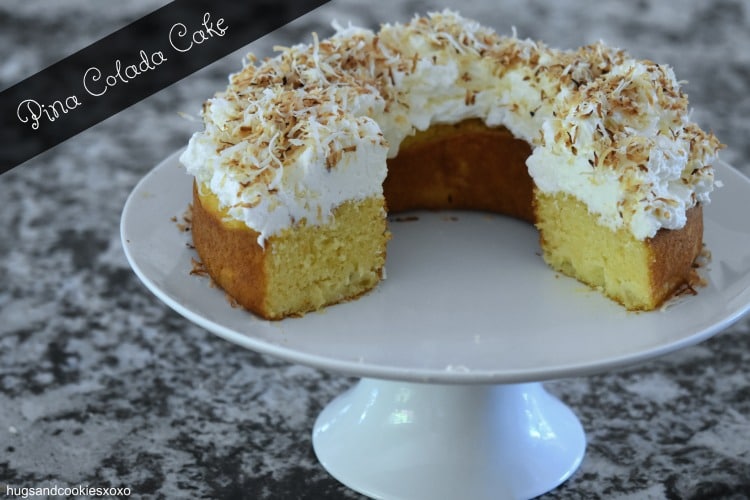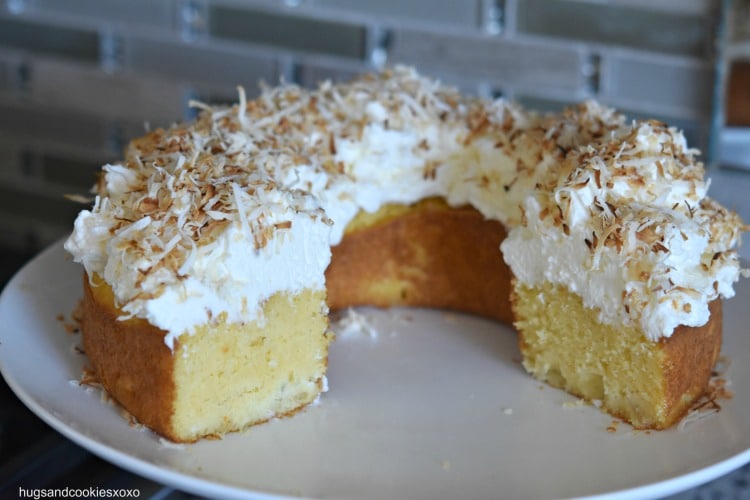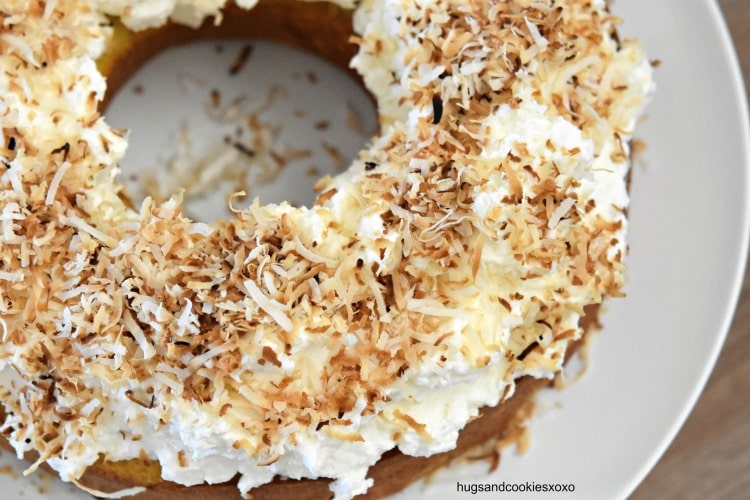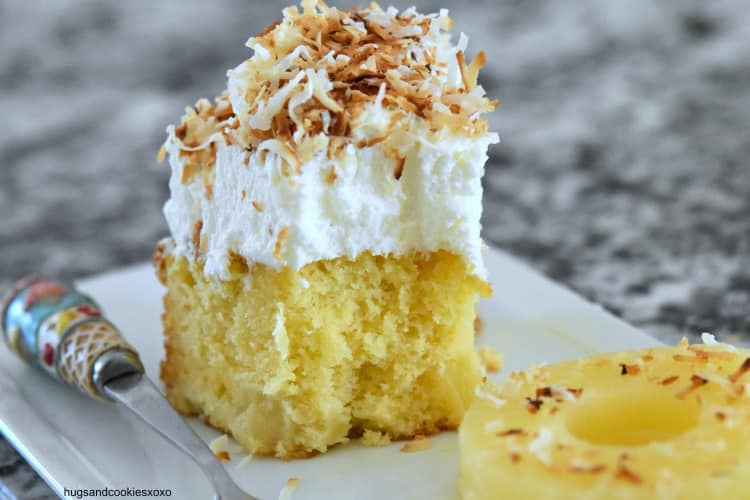 You May Need:
Pina Colada Cake
Ingredients
1 box yellow cake mix
20 ounce can pineapple chunks
1 cup pineapple juice from can above
⅓ c. oil
3 eggs
1 bag sweetened coconut
2 cups heavy cream
½ cup sugar
Instructions
Beat cake mix, pineapple juice, oil and eggs.
Stir in the pineapples.
Pour into a greased bundt pan.
Bake according to box mix directions for bundt.
Cool 10 mins and flip onto parchment lined cooling rack and cool completely.
Pour coconut into small skillet and cook on low to toast, turning often. Let cool.
Beat cream and sugar to peaks.
Spread cream on cooled cake and top with toasted coconut.