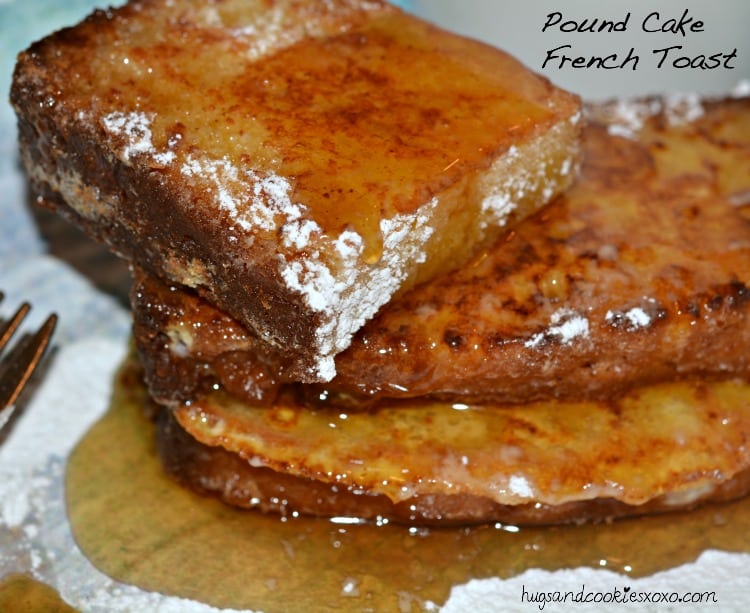 The Ultimate Buttery Pound Cake
Ingredients
1 cup allpurpose flour
¾ cup cake flour
½ teaspoon baking powder
½ teaspoon kosher salt
6 ounces Eurpoean style softened butter
1¼ cups sugar
2 tsp. vanilla
2 eggs
2 yolks
¾ cup heavy cream
Instructions
Preheat oven to 350.
Butter 9x5 loaf pan and line it with parchment paper.
Beat butter and sugar for 5 mins.
Add vanilla, eggs and yolks.
On low, add the dry ingredients in 3 batches alternating with the cream.
Transfer to pan and bake 55-65 mins.
If browning too much, tent it with foil.
Cool before slicing. Tastes even better on day two!
Pound Cake French Toast
Ingredients
butter
5 slices pound cake -not too thin (cold is better for sturdiness)
3 eggs, beat in a bowl with a splash of half and half mixed in
Instructions
Heat 1-2 T. butter in skillet. Dip pound cake in egg/cream and place in pan. When bottoms are brown, flip and cook until golden. Serve with maple syrup and whipped cream!
Why make regular french toast when you can make it out of pound cake!!! ooooooh la la!!!! Make this pound cake the day before you want the best french toast ever. You can even make it several days ahead!!! Below, you will find the pound cake recipe first...then the french toast!